Whether you're visiting for a day, a weekend or a longer getaway, Christchurch is always a good time. Like much of the South Island, Christchurch is a hotbed of adrenaline-fuelled activities, with adventurous travellers able to test their nerves by bungee jumping, skydiving, rafting, jet boating and partaking in many other thrilling pastimes. However, the South Island's largest city also shines at a slower pace. And even better, many of the best things to do in Christchurch are completely free of charge.
Now, as a city known and loved for its gardens and green parks, Christchurch is obviously a wonderful place to just go for a walk. However, with its flourishing arts and culture scene, rich history and proximity to a number of quaint and quirky destinations, there's much more to NZ's Garden City than you may be aware of. So, here are just some of our favourite things to do in Christchurch for free.
Head to a Local Market
Heading to Christchurch on the weekend? Be sure to make your way to one of the city's ever-bustling markets. Every Saturday from 9am to 1pm, Riccarton House hosts the Christchurch Farmers Market, and on Sundays, the Downtown Farmers Market sets up shop at The Commons on Kilmore Street from 9.30am to 2.30pm. At both markets, you'll find plenty of stalls spruiking all kinds of tasty treats, while the addition of live music will inevitably turn a quick visit into an extended stay.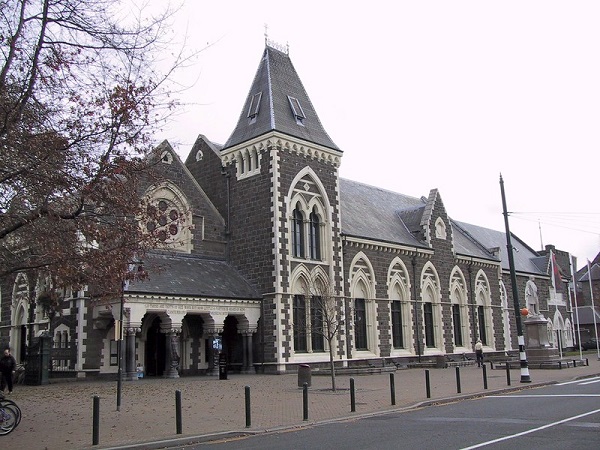 Journey Through Canterbury Museum
Since every trip to Christchurch will undoubtedly include a walk through the Botanic Gardens, be sure to couple your meanderings with a visit to the adjacent Canterbury Museum. First opened in 1867, this museum holds the world's largest collection of Antarctic artefacts, and offers exhibits pertaining to NZ history, art and the natural world. You can easily sink hours into this museum, so it's no wonder it has become one of the most popular free activities in Christchurch.
If you're still feeling the NZ heritage vibe after your time here, another free museum in Christchurch worth checking out is the Air Force Museum of New Zealand. Even if you're not an aviation-enthusiast, this museum offers the chance to see some really cool planes up close and free of charge. Opened during the Royal New Zealand Air Force's 50th anniversary celebration in 1987, the museum today tells the story of NZ's military and aviation history, and includes six different buildings packed to the rafters with historic relics that paint a truly fascinating picture of New Zealand's past.
Go for a Hike
If you've had your fill of museums by this point, perhaps it's time to get some fresh air. The Port Hills, so named because it lies between the city of Christchurch and its port at Lyttelton, are a popular destination for hiking and biking, and while you can take a gondola to a panoramic lookout at the top, the Bridle Path walk is a 5km return trail that will get you to the summit for free. And if you make it to the top and your legs tell you that's enough, there's no shame in taking the gondola back down.
Another popular hike near Christchurch is at Godley Head. This 7km coastal walk begins at Taylor's Mistake Beach (a curiously named spot that is an attraction in and of itself), and snakes its way along the coast for views of the city, the harbour, rolling hills, rugged cliff tops and, if you're lucky, a penguin colony. The area also once served as a coastal defence during WWII, so history buffs will also enjoy the chance to spy some old military buildings. Best of all, the 8km return trail is well maintained and relatively flat, so even little ones and parents with strollers will be able to enjoy this picturesque walkway.
Explore the Brockworth Street Art Gallery
Christchurch is no stranger to impressive street art. Everywhere you go, you're likely to find old buildings with walls covered in fascinating murals, many of which cropped up following the earthquakes of 2011 in an attempt to lift the city's spirits. One of the best places to view these murals is down Brockworth Street, where the brick walls have become a rich canvas of unique local art that ranges from the humorous to the surreal. On your hunt for free things to do in Christchurch, this one shouldn't be missed.
Experience a Unique Memorial
Brockworth Street Art Gallery isn't the only artistic ode to the Canterbury Earthquakes. Located on the site of the demolished Oxford Terrace Baptist Church, 185 Empty Chairs is an unofficial memorial for the 185 people who lost their lives in the earthquake. The installation, which was originally intended to stand for only a short period, features 185 white chairs, and was erected by local artist Peter Majendie five years before the opening of the city's official Canterbury Earthquake National Memorial. It's a sombre sight, but one that truly captures Christchurch's unique ability to pull together as a community following such a devastating tragedy.
Travel Out to the Suburbs
So, you may technically need to pay for a bus pass for this one, but it's worth the fare. Sumner Beach is one of the city's prettiest suburbs, and a great place to take the kids when you're on the hunt for free school holiday activities in Christchurch. Wander along the gorgeous coastline and explore the many caves and archways, and be sure to keep your eyes out for local wildlife.
If you're keen to head a little further afield, you won't be disappointed by a trip out to Akaroa, a small harbourside historic French settlement an hours' drive from Christchurch. While time on the shore here visiting the mosaic garden and the popular dairy Barry's Bay Cheese is a day well spent, it's worth opening the wallet to join a cruise out to sea, where you have the chance to see penguins, seals and even very rare Hector's dolphins. If you can, stick around for dinner, as the sunset over the water is truly priceless.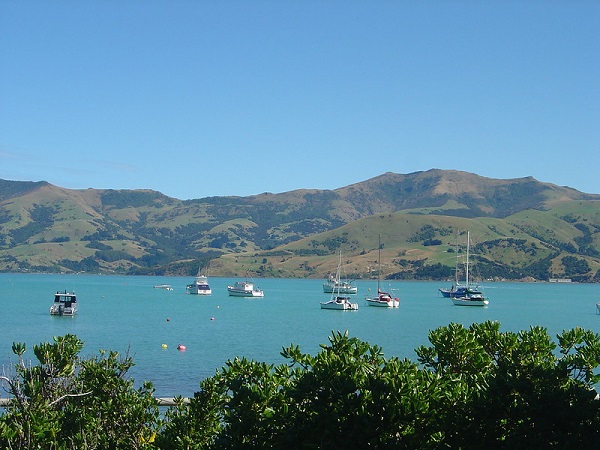 Check Out a Free Gig
If you're a fan of live music, then Darkroom on St Asaph Street is a must-visit. In fact, one of the best free things to do in Christchurch at night is to grab a table at this popular venue and listen to some incredible local talent over a few drinks. There's something interesting going on here every Thursday, Friday and Saturday night, and the free or cheap gigs can range from jazz to rock and everything in between, with comedians sometimes even taking centre stage for something a little bit different.
Enjoy Some Free Comedy (Or Get Involved)
And speaking of comedians, Christchurch offers a number of dedicated comedy clubs that provide a chance to get a taste for the city's unique brand of humour. If you find yourself in town on a Tuesday, be sure to make your way down to Kensington Fun House, which hosts a weekly free open mic night from 8pm. The mixed bag of comedians taking to the stage present a wide assortment of styles, with first-timers rubbing shoulders with experienced comics. And if the mood takes you and you feel the urge to join them, simply show up at 7.30pm and add your name on the list.
Busy on a Tuesday? Head over to Strange & Co on Wednesday night instead. Strange's Comedy is a Christchurch institution, and has won numerous awards for its hilarious, entertaining and occasionally awkward sets. The show starts at 8pm every week, and promises to be a memorable night.
Hero image: Christchurch City, Canterbury. Credit: Graeme Murray | New Zealand Tourism