If you're craving the type of blissful beach holiday where weeks feel like months, then look to Rarotonga, the largest of the beautiful Cook Islands.
Long days full of unbelievably clear waters, cloudless skies, and the kind of dense, jungle-like landscape that wouldn't be out of place in Jurassic Park are yours for the taking in this South Pacific destination. And as far as what to do in Rarotonga, the choice is yours. If you prefer a little action, hiking, kayaking, and buzzy bars will keep the energy levels high. Otherwise, "Raro", with its slow pace, deserted beaches and sun-dappled swims, might as well be a synonym for relaxation.
So, how much does a trip to paradise cost? If you were thinking an island of this calibre must be as pricey as the Maldives, or maybe Fiji, then think again. It's isolated, which typically equals expensive, right? Not even close. Ahead, we cover the budget you'll need for a holiday in Rarotonga, plus a few hacks for getting by with less.
Choosing When to Go
A lot of the cost of travel can be minimised by choosing the best time to visit. Rarotonga has year-round warm weather, with temperatures rarely dipping below a perfect 25°C, so that isn't an issue. During summer the humidity brings a little more rainfall, so if you're not into refreshing tropical showers or watching a storm roll in on the horizon from your bungalow, perhaps consider other seasons. If avoiding crowds and high costs is more of a concern, however, summer is the best time to go. Otherwise, you can often find good-value flights over the shoulder months. The most expensive times to visit Rarotonga will be from July to August and during school holidays when many families opt to travel.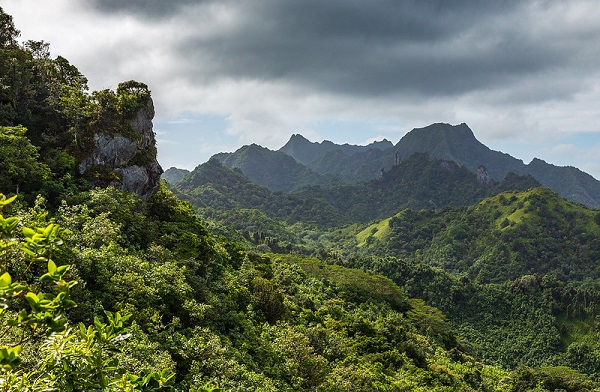 What to Know Before You Go
The Cook Islands deals in New Zealand Dollars, so there's no need to fret about exchanging currency or having to cough up on pesky international fees, which already puts you in a great position to visit Rarotonga on a budget. In terms of how much spending money you'll be required to save, you can get away with an easy $100 a day. Not bad for a dreamy island escape. 
What To Do When You're There
Is Rarotonga cheap? As we've established, it's not as expensive as many luxe island destinations. That said, on all remote atolls, food tends to be a bit more costly thanks to the expenses associated with importing some items. So, can you take your own food to Rarotonga to get around this issue? In short, yes, and in the interest of travelling on a budget, bringing some groceries in your suitcase will help. What types of food can you take to Rarotonga? Similar to most places you would fly to, food that is packaged is acceptable, while fresh fruits, vegetables and honey are a no go. If you can't be bothered loading up your luggage with pantry staples, but you are willing to do a little supermarket shopping when you arrive, that will also serve you well. While the products on the shelves in Rarotonga will be slightly more expensive than on the mainland, self-catering will still save you compared with if you were eating out all the time.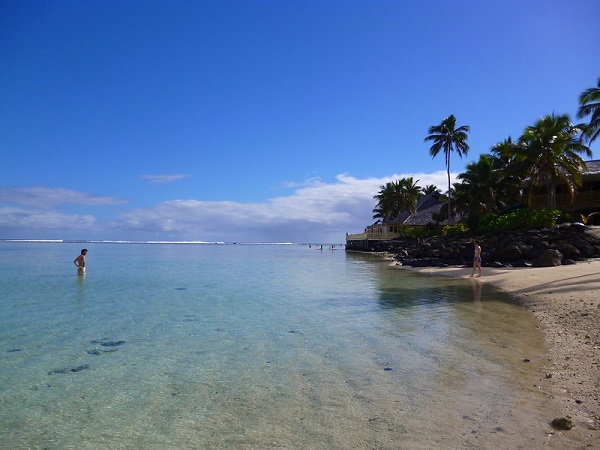 If your purse strings aren't pulled tight enough to worry about transporting in your own sustenance or food-prepping at your stay, then we also have a few ideas for where to eat out without paying an arm and a leg. Rarotonga's markets offer a vibrant array of eating options, most of which will only set you back around $10 to $20 per plate. The Muri Night Markets are open four nights a week (Tuesday, Wednesday, Thursday and Sunday from 5pm) and promise food stalls serving flavour-packed curries, barbecued and roast meats, and sweets in a breezy location near Muri Beach. If you're looking for what to do in Rarotonga on a Sunday, when many places shut up shop, the Muri Night Market is an especially popular outing on this day. Another great market on Raro to check out is Punanga Nui Market in Avarua, open until midday on Saturdays (get there early to beat the crowds and see the most extensive selection of goods). Punanga Nui Market is a top spot to pop into for a coffee and range of tasty eats, including favourite tropical dishes such as poke bowls. You'll also find live entertainment and local souvenirs on a morning wander through this fete. The stalls at these markets mostly accept cash, so don't turn up with your credit or debit card, or you'll be disappointed. Other cheap eats around the island include burger joints, fish and chip shops, and casual cafes. Locally-caught seafood is, of course, a speciality, and hearty, crumbed fish fillets on fluffy bread will satisfy your appetite after big mornings of swimming in the ocean and walking on the beach.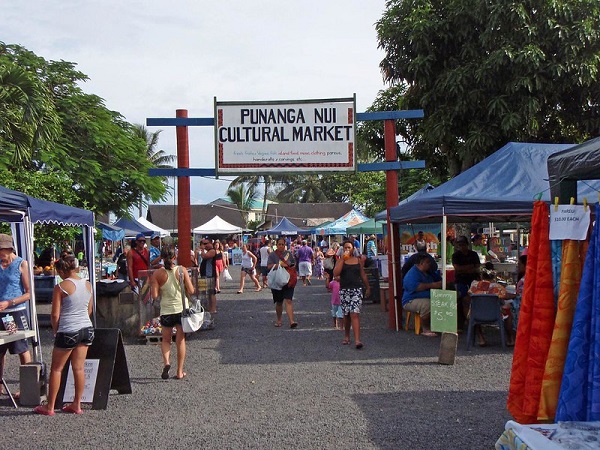 Other things to do in Rarotonga on a budget
Being an incredible natural environment, the options for free or cheap fun on Rarotonga are endless. Bring your sense of adventure and a desire to spend time outside, and you can have an unforgettable holiday on a shoestring. Aside from whiling away time lolling in the crystalline waters of the South Pacific Ocean, reading good books on the beach, padding your feet on the soft white sand, and enjoying a killer sunset, cocktail in hand, you can choose from a few other activities. These include exploring the island on a bike, heading out on hikes, or spotting colourful fish through your swimming goggles. You can hire a bike for around $15 a day, following the island's 30-odd kilometres of trails. There are also several wilderness treks to discover. One of the most popular is the Cross Island Track, which cuts through the jungle from the north coast to the south and takes around three-and-a-half hours to complete.
Give yourself even more spending money to put towards your Cook Islands getaway by snapping up cheap flights to Rarotonga with Webjet. You can even take care of your hotel at the same time, or combine both your flights and your accommodation in a Cook Islands holiday package.