There's no denying the excitement that comes with saving money for a holiday knowing you're going to spend it all on once-in-a-lifetime experiences or high-end restaurants. At the same time though, how nice is it when you're travelling and you stumble across free things to do?
There's a plethora of pricey Auckland activities that you can blow the big bucks on (Auckland Harbour Bridge Climb and Bungy, anyone?), but there's also plenty of thrifty thrills that will save you a few bucks, too. So from galleries to gardens, markets to a moonlit cinema, here's six of the best free things to do in Auckland.
1. Visit a volcano
If you've always wanted to explore a volcano, but the whole molten lava and volcanic ash thing was putting you off, Auckland's Mount Eden could be exactly what you're looking for. Also known as Maungawhau, Mount Eden is both the highest natural point in Auckland, and the most prominent of the city's 48 volcanic cones. The two-kilometre trek takes roughly an hour to complete by foot, and once you've reached the summit you'll be rewarded with incredible 360-degree views of the CBD, Auckland Harbour Bridge and Waitakere Ranges. You can also wander around the impressive 50-metre deep volcanic crater, which formed when Mount Eden first erupted 15,000 years ago.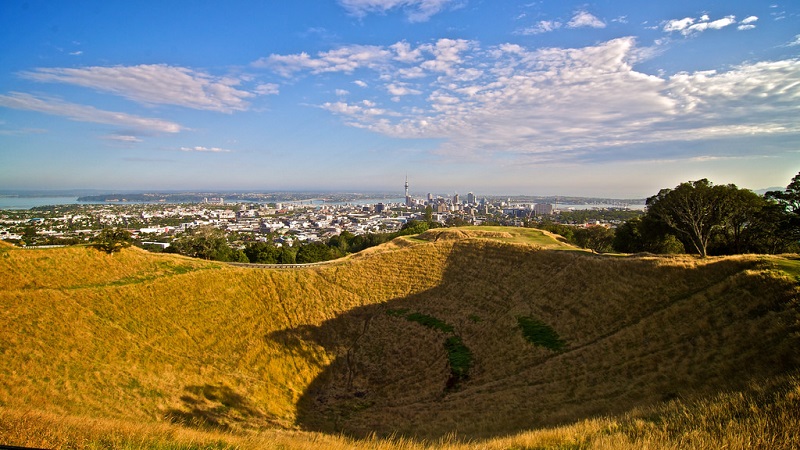 2. Recharge at an urban oasis
When it comes to free Auckland activities, this former industrial site ticks all the right boxes. Hidden away in the Wynyard Quarter is the city's coolest place to eat, drink and relax: Silo Park. A lively waterside hub boasting food trucks, market stalls, cultural events and roving entertainment, there's something for everyone at this family-friendly outdoor precinct. And if you're visiting during the summer months, you're in for a real treat. Every Friday and Saturday night, Silo Park transforms into an open-air cinema (free, of course), and a mix of new release films and cult classics are projected onto the side of one of the huge silos for all to enjoy.
3. Tackle Tamaki Drive
For unrivalled harbour views, access to the eastern bays and the chance to squeeze in some epic Auckland sightseeing, the scenic Tamaki Drive is hard to beat. Think of this path as your own free walking tour of Auckland. Beginning in downtown Auckland and finishing in the seaside town of St Heliers, this 10-kilometre paved track bypasses plenty of cute cafes, the popular beaches of Mission Bay and Kohimarama and some of Auckland's most expensive and ridiculously beautiful properties. And if you've got energy left to burn, why not take the small detour up to Bastion Point on the western headland to see historic WWII defence structure remnants and a memorial to former New Zealand Prime Minister Michael Joseph Savage.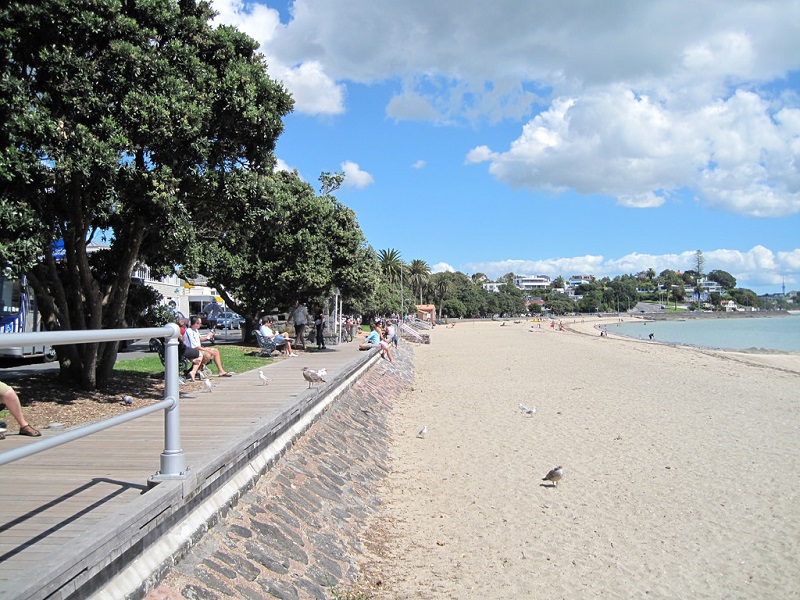 4. Unleash your inner art critic
With a collection of more than 15,000 pieces of art, Auckland Art Gallery Toi o T?maki is New Zealand's largest art institution, a leader in showcasing both traditional and contemporary Maori and Pacific Islander work and (best of all) free to visit. Founded in 1888 and located right in the centre of the city, the Gallery also houses a stunning array of local and international paintings, sculptures and prints, with the earliest art on display dating back to 1376. A rotating door of visiting exhibitions and artists ensure there's always something new to discover, while the free guided tours, talks and screenings are well worth checking out.
5. Back to nature
Need further proof of New Zealand's natural beauty? Then stop in at one of the many gardens next time you visit Auckland. As the city's oldest park (it opened in 1913), the Domain Wintergardens should definitely be on your must-visit list. Two Victorian-style glasshouses overflowing with tropical plants and a sculpture-filled courtyard are just some of the highlights. The Auckland Botanic Gardens is home to not only over 10,000 species of plants, but also the Children's Potter Garden – an amazing space where kids (and adults!) can learn about growing flowers, vegetables and herbs. And for the garden traditionalists there's the Parnell Rose Gardens. With more than 5,000 flowering rose species to discover, it's a celebration of the world's most romantic bloom.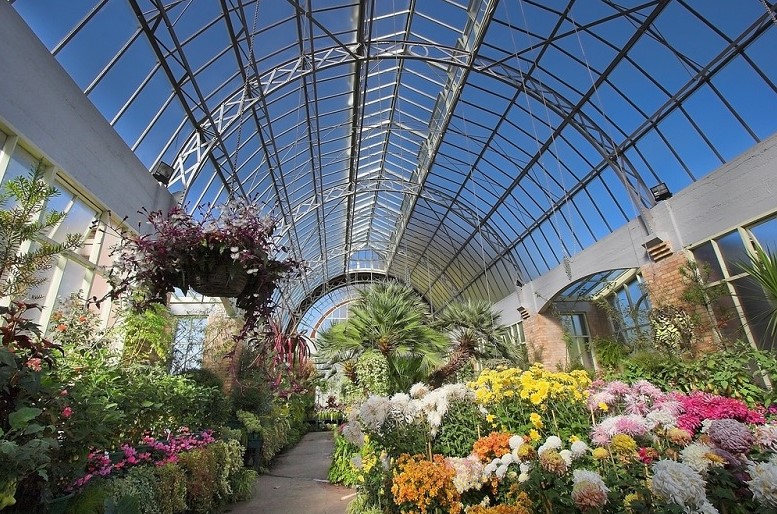 6. Market time
Craft markets, farmers' markets, night markets – you name it, and Auckland is guaranteed to have it. For gourmet French delicacies (think melt-in-your-mouth almond croissants and imported cheeses) head straight for La Cigale French Market on Saturday mornings. If supporting the local community and upholding a sustainable, organic lifestyle is your thing, then the Grey Lynn Farmers' Market run regular gardening and composting workshops and have a delicious selection of vegan stalls. And with seven locations across the city, the Auckland Night Market is hard to avoid. But with live music, art displays and heavenly food stalls from around the globe, why would you want to?
Want to save even more money for your next holiday to Auckland? Finding and booking cheap flights to Auckland with Webjet is the best place to start. Then, look to add on affordable Auckland accommodation, car hire or even holiday packages.

Feature image: Photo by Steven Biak Ling on Unsplash