Summer is just around the corner, which means it's time to dust off your picnic basket and start prepping for a season of alfresco outings. Picnics are the ultimate way to enjoy a day in the outdoors without too much ado, as the whole premise is to pack a basket full of tasty treats, head somewhere scenic, throw down a rug and then just, well, eat. We challenge you to name a more enticing summer scenario.
The only hard part about planning a picnic can be deciding on a destination. And in Wellington, you have an almost overwhelming number of choices. You can head waterside for lunch with a view, or retreat into an urban park to be surrounded by greenery. Alternatively, pack up the car and head out of town for something a little bit more remote. You can't really go wrong in New Zealand's capital, but for those in need of a little more guidance, here are some of the very best picnic spots around Wellington.
Wellington Botanic Garden
Unsurprisingly, one of the best parks in Wellington — and therefore by default one of the best picnic sites — is the Wellington Botanic Garden. Jump on-board the cable car from the city, and spend your day working through your picnic spread surrounded by some pretty exotic plant life. If you're looking for the best views, make your way to the Krupp Gun sculpture, while those keen to really immerse themselves in the gardens should throw their rug down by the award-winning Lady Norwood Rose Garden. Alternatively, you can usually escape the crowds (this garden is no hidden gem) by heading to Remembrance Ridge.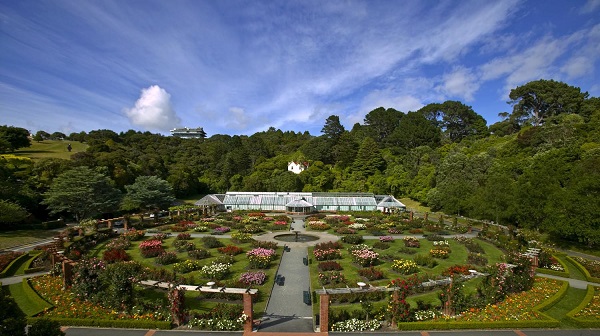 George Denton Park
To the south of Wellington Botanic Garden lies another picnic-friendly park: George Denton Park. Featuring a large grassed area and a playground to keep the kids entertained, George Denton Park can be found at the end of Highbury Road, via a lovely walking track also leads in from Holloway Road. After lunch, there are a number of trails in the area that you can explore to burn off that double cream brie, with some leading you to scenic lookout points over the city, like Louis' Bench, or connecting you to other parks in the area, such as Polhill Reserve and Central Park Wellington.
Wellington Waterfront
If parks and green spaces aren't for you, then perhaps head down to the Wellington Waterfront instead. Sprinkled around the harbour are some of the best urban picnic spots in Wellington, meaning they're perfect for some top-notch people watching. Settle in on the City to Sea Bridge overlooking to lagoon, or beneath the Pohutakawa trees. Take up position by the tiered amphitheatre of Frank Kitts Park, on the grassy knoll behind Te Papa Museum, or even near local art installations, such as Nga Kina near Queens Wharf. What's more, you can be as slack as you like about packing a picnic basket beforehand, as there are so many places down by the water where you can pick up some tasty treats with zero fuss required. Bonus!
Otari-Wilton's Bush
Located just 10 minutes to the north of Wellington's CBD, Otari-Wilton's Bush is a unique public botanic garden dedicated to native plant life. And considering New Zealand is home to a lot of fascinating flora, a trip here makes for a truly special day out. After you've walked around and breathed in all the fresh air you can stomach, there are two main picnic areas at which you can set up shop; both are within easy reach of the main car park and feature electric barbecues, tap water and toilets. Best of all, it's super easy to access without a car: just jump on the No 14 bus to Wilton. But be warned, this place is one of the most popular picnic areas in Wellington, so don't expect a side of solitude with your finger sandwiches.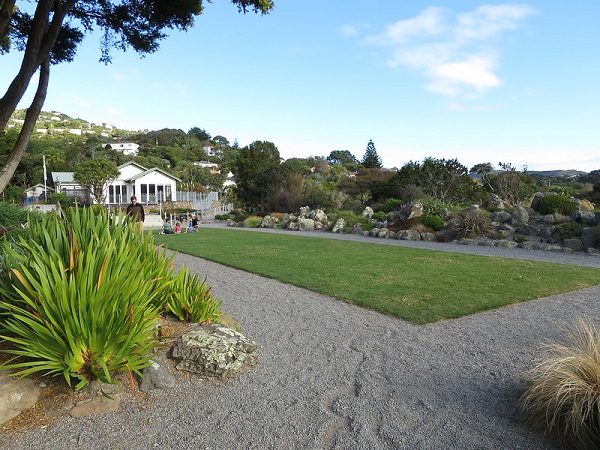 Matiu/Somes Island
If you're looking for something really out of the ordinary on your next picnic outing, jump on the East By West Ferry to Matiu/Somes Island. This scenic reserve in the heart of Wellington Harbour has only recently been opened to the public, and as such is a must-see destination even without a picnic basket in hand. Spend a few hours walking around the island learning about the local Maori heritage, then wander off to find your own little secluded spot to relax and break out the snacks. Be sure to visit the historic lighthouse as well, which was built back in 1865.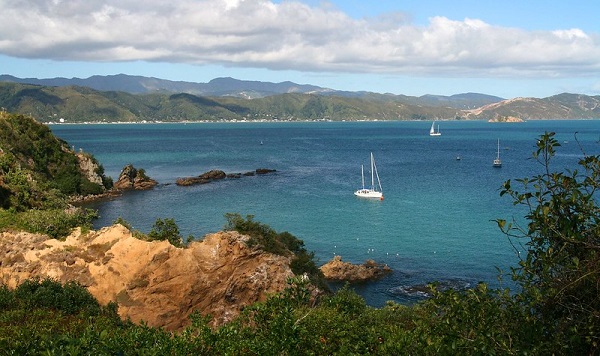 Williams Park
Directly opposite Wellington across the harbour, you'll find a quaint little waterside picnic spot. Situated on Days Bay Beach, Williams Park offers all the necessary facilities to whip up a tasty picnic lunch — including barbecues and picnic tables — but also provides access to a number of cafes and eateries. So, those not in the mood to BYO can simply order a pizza or grab a sandwich instead. The park also offers a range of pretty walking trails, so if you have the time, do explore the region before returning to the beach to watch the sunset across the water.
Butterfly Creek
A little further south from Williams Park is Butterfly Creek, another nice picnic spot in Wellington. Reaching this site requires a little leg power, as it is tucked in beyond the Eastbourne Hills about an hours' wander along the Kowhai Street track. The walk is worth it though, as not only will you wander through lush vegetation and ridges with pretty views over the harbour, but you'll also wind up at one of the best sheltered picnic spots in Wellington, complete with tables and a babbling creek.
Mount Victoria
A picnic on top of a mountain is always a good idea, but when the mountain in question is Wellington's Mount Victoria, be prepared to contend with the elements. It can get mighty windy there, so while the views are incredible from the lookout point, keep in mind that the mountain does have many other fields and parks worth exploring, with one particularly nice picnic spot located at the southern end of Mount Victoria on the steps looking over the velodrome.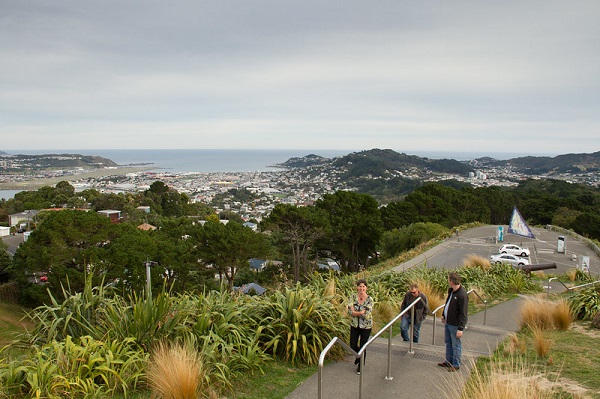 Kaitoke Regional Park
About a 40-minute drive north east from Wellington lies a place well-known by both fans of Lord of the Rings and fans of good picnics: Kaitoke Regional Park, the setting for the elvish town of Rivendell. You'll have to commit a good chunk of your day to this destination, but with so many walking and cycling trails, not to mention some super picturesque waterways for swimming and kayaking, you can easily while away an afternoon here. Pack a picnic basket heaving with cheeses and other charcuterie staples, and settle in by the river for a very special lunch surrounded by ancient rainforest. You can even visit a replica of the Elvish Archway from the first movie — if you can tear yourself away from your prime picnic spot, that is.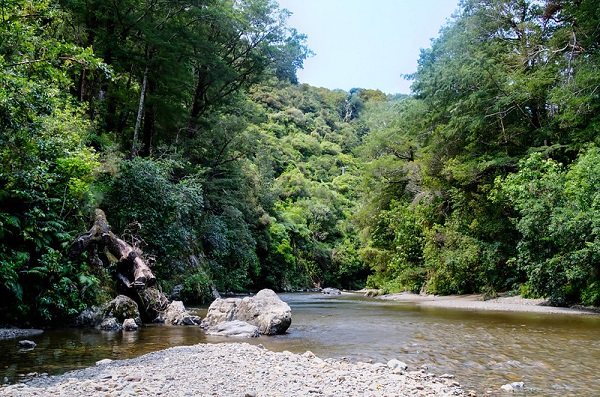 Start thinking about what to fill your picnic hamper with and book cheap flights to Wellington with Webjet to experience these beautiful picnic spots for yourself. You can also explore more free things to do in Wellington for while you're in the city! 
Hero image: Wellington Botanic Garden. Credit: katarina_dzurekova | CC BY 2.0