Blessed with a sparkling harbour, world-class beaches, grand landmarks and picturesque bushland, Sydney is a city seemingly custom-made for enjoying on foot.
But with busy harbourside trails, dazzling ocean tracks and unforgettable overnight bushwalks, determining the best walks in Sydney is one sweat-inducing job.
So we trekked from Palm Beach to Manly, Bondi to Bronte and all along the coast to find a waterfront walk to suit everyone. Now tie those laces and start pounding the pavement.
Bondi Beach to Coogee Beach
Visiting Sydney and not doing the six-kilometre Bondi to Coogee walk is like visiting New York City and not seeing the Statue of Liberty. It's a quintessential Harbour City experience, and is considered the top, must-do coastal walk in Sydney. Beginning at Bondi's iconic Icebergs, the oceanside trail weaves past Mark's Park, Tamarama, Bronte and Clovelly beaches, Wylie's Baths and even the Waverley Cemetery before finally finishing at Coogee. It's a track that's relatively easy to tackle (although a couple of hills will get the blood pumping) and should only take two hours to complete, but when you add in swim stops and photo ops, don't be surprised if it takes a bit longer. Make sure you cool off at the gorgeous and secluded Gordons Bay, and treat yourself to an ice-cold drink at Coogee Pavilion when you're finished.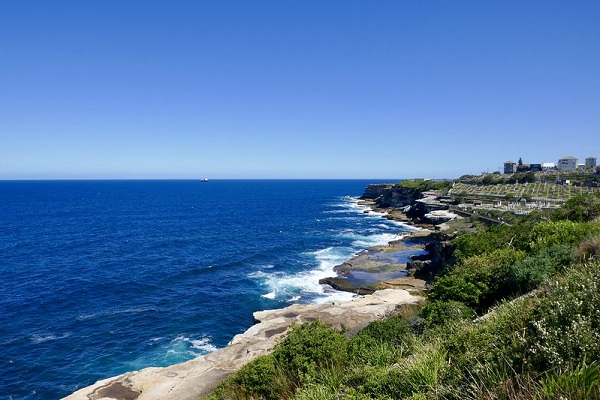 Bradley's Head to Chowder Bay
As one of the most popular walking trails in Sydney, there's a lot to love about the Bradley's Head to Chowder Bay track. It kicks off at Taronga Zoo and hugs the coastline, so from Athol Bay to the HMAS Memorial Mast you'll be treated to uninterrupted views of the Sydney Harbour Bridge and Opera House. The four-kilometre track then snakes in and out of dense bushland along a wooden boardwalk and leafy path, making you feel as though you're a million miles away from the craziness of the CBD. As you wander around from Taylors Bay there's beautiful views of Shark Beach and Watsons Bay, and when you arrive at Chowder Bay you'll be faced with the toughest part of the walk: which seafood restaurant to refuel at.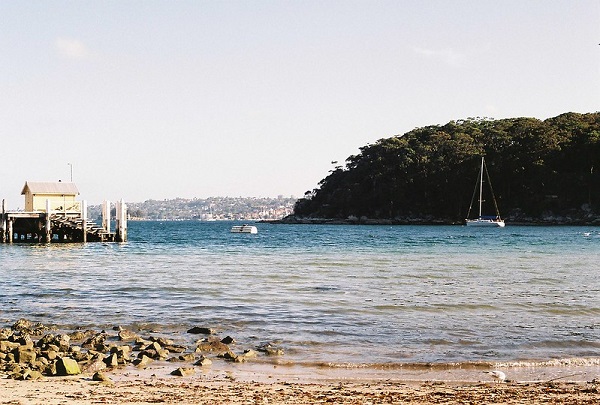 Manly to Spit Bridge
Where eastern Sydneysiders have the Bondi to Coogee walk, those north of the Harbour Bridge have the equally impressive Manly to Spit Bridge trail. Loved by locals and tourists alike, this track has it all: an epic mix of bush and coastal scenery, Aboriginal rock art, plenty of wildlife, a few cheeky swim spots and incredible ocean views. Start at Dobroyd Head, before taking in Reef Beach, Forty Baskets Beach and Fairlight Beach, followed by the Sydney Harbour National Park, where you can detour to Castle Rock Beach for well-preserved Aboriginal rock engravings, or Grotto Point to see the historic lighthouse. The final leg from Clontarf Beach to the Spit Bridge offers plenty of lovely locations for a picnic or swim. At 10 kilometres in length it's certainly no leisurely stroll, but it's a walking trail that offers something for everyone.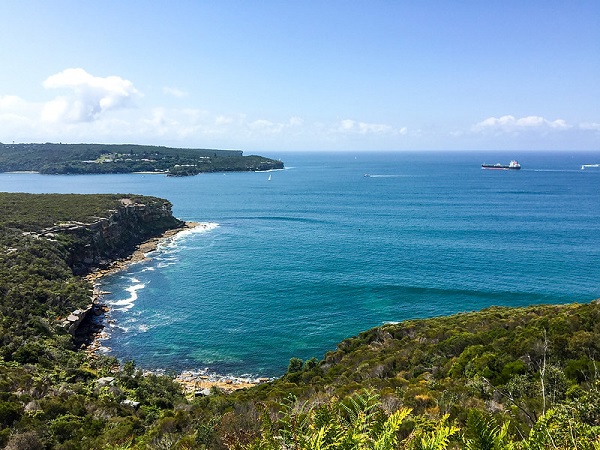 Barrenjoey Lighthouse Walk
If you're a Home and Away fan, you'll find it impossible not to sing, "… Hold me in your arms, don't let me go," as you power along the Barrenjoey Lighthouse walk. Overlooking Summer Bay – sorry, Palm Beach (where the show is filmed) – this three-kilometre trail may not be the longest bay walk in Sydney, but it sure packs a punch. Steep and strenuous almost the entire way up to Barrenjoey Head, there are a couple of lookout points along the way that offer a bit of respite. Once you're at the top though, you'll be greatly rewarded. The views are incredible, and the lighthouse, built in 1881, is well worth checking out (guided tours run every Sunday). And if you happen to be visiting during winter, this is a prime whale-watching location.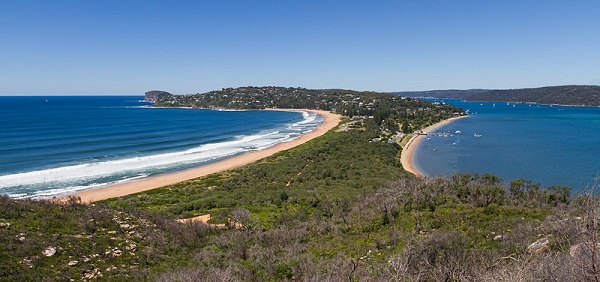 ANZAC Bridge to Pyrmont Bridge
Are the bush walks in Sydney not really your thing? Prefer to stick within the city limits? Then why not tackle a self-guided walking tour of Sydney along the ANZAC Bridge to Pyrmont Bridge track. As one of the top Sydney urban walks, you can look forward to sealed, concrete paths, CBD views, people galore and more than a few cafes and restaurants to call in on. Starting in the inner west, you'll cross the ANZAC Bridge over to Blackwattle Bay, where the Sydney Fish Market is located. Once you've indulged in a seafood feast, continue on through Darling Harbour and over the Pyrmont Bridge, which offers delightful views across Cockle Bay. While it's only a four-kilometre stroll, you'll definitely want to treat yourself to a cocktail or snack once you reach the finish line.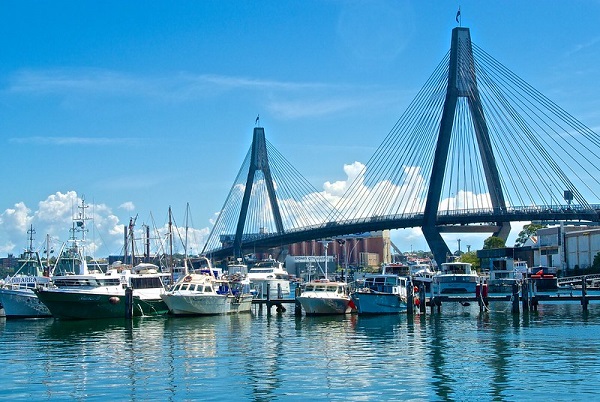 Middle Head
Here's one for the history buffs: the 1.9-kilometre circuit that loops around Middle Head boasts a fascinating collection of military relics that date back to the 1880s. Important sites and artefacts include the 1801 forts, constructed in response to a dreaded French invasion, plus sandstone gun pits and underground tunnels. Also worth a look are the infamous 'tiger cages', built during the Vietnam War. Considered underground torture chambers, they were used to train Australian solders for the possibility of capture and interrogation by the Viet Cong. A quick wander through the Middle Head fortifications will take less than an hour, but if you're in no rush and want to soak up some of the history, leave a bit more time. Oh, and the panoramic views across Sydney Harbour aren't too bad either.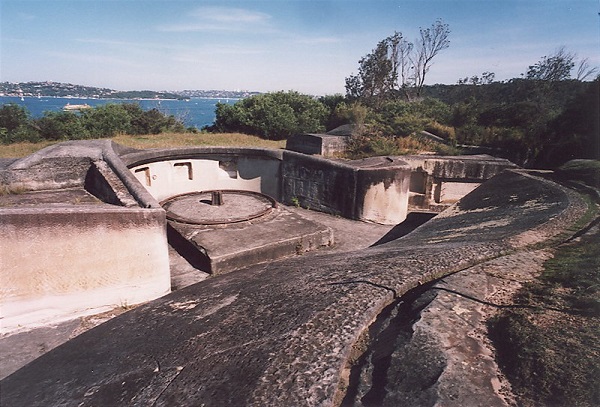 Hermitage Foreshore Walk
Of all the Sydney Harbour walking trails, the Hermitage Foreshore walk is one of the most spectacular. At just 1.8 kilometres in length, this relatively secret Sydney walk manages to produce some knockout views, with million-dollar mansions, Shark Island and the heritage-listed Strickland House all on display along the track. You can start at either Nielsen Park or Bayview Hill Road, and because it's so short you'll easily be able to manage a return trip. For one of the best free things to do in Sydney, pack a picnic lunch and break up your walk with a rest at Nielsen Park – you can relax on the grass, grab an ice cream or take a dip. It's an awesome trail if you've got the kids in tow too, and with views so good, you won't even need to bother forking out for the Sydney Harbour Bridge walk cost.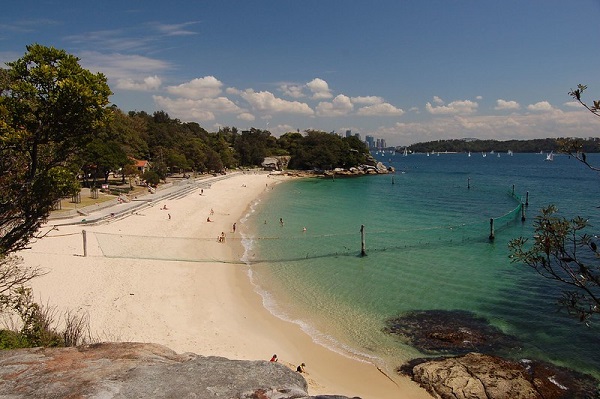 Bundeen to Otford Coastal Track
Calling all hiking enthusiasts, this one's for you! The Bundeena to Otford Coastal Track is no walk in the park – it's a challenging 26-kilometre trail best attempted over two days. The track begins on Beachcomber Avenue in Bundeena, and heads straight into the breathtaking Royal National Park, where you'll be blown away by the clifftop views, stunning scenery and seasonal wildflowers. Along the way, don't miss Wedding Cake Rock, the Instagram-famous landmark. Those taking the overnight option should set up camp about 18 kilometres in at the remote North Era Campground, where the sublime morning sunrises are worth the early wake up. The second leg is super easy, just eight kilometres through bushland to the Otford Lookout. In terms of cheap things to do in Sydney, this walk is a cracking option.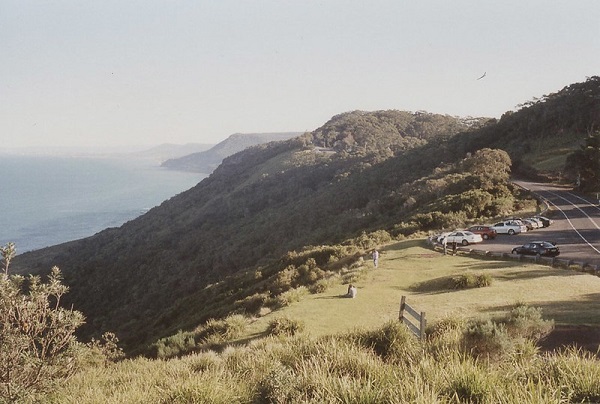 Ready to strap on your walking shoes and one of these best Sydney walks? Book cheap flights to Sydney with Webjet, and browse through Sydney hotels to find the perfect stay for your next trip to the Harbour City. Plus check out our guide to family-friendly things to do in Sydney if you're planning on travelling with the whole troop. 
Hero image: The view between Bondi and Coogee. Credit: Theo G N | CC BY-NC-ND 2.0