Picture this: it's the middle of a long, cold Auckland winter and you've lost all motivation to work, socialise or get out of your matching tracksuit. Sound familiar? Don't worry, we've all been there. And we also happen to know the remedy for this annual mid-year slump. 
It's as simple as getting out of the house and visiting somewhere different and exciting for a few days. You don't have to go far – some of the best destinations are just an hour or two away – but we promise it'll do the trick. Showcasing charming seaside towns like Waipu and Raglan, uber-cool cities like Napier and the stunning Waiheke Island, this unbeatable list of the best Auckland getaways to take in winter will have you sorted for weekends to come. Now, where to first? 
Matakana
For an indulgent food and wine-filled weekend, look no further than Matakana. Just an hours' drive north of Auckland, this quaint and quirky spot is overflowing with boutique wineries, great restaurants and a famous farmers' market (held every Saturday) that sells everything from cheeses and artisan breads to homemade spreads, local honey and fresh oysters. There's also a great collection of galleries to check out, and you can't miss the Brick Bay Sculpture Trail – an outdoor exhibition showcasing around 50 works by some of New Zealand's leading contemporary artists. Wine, cheese and art; add them all together and you've got the makings of one of the best weekend getaways from Auckland. 
Raglan
Now, the laid-back surf town of Raglan may not sound like the ideal winter getaway from Auckland, but hear us out. Located in the Waikato region along the North Island's rugged west coast, it's a thriving, environmentally-friendly hub where you'll find yoga studios, galleries, markets and a bunch of cafes that all do a mean coffee. Surrounded by lush native bush, there are plenty of walking trails to explore, with the most popular being the hikes to Bridal Veil Falls and the summit of Mount Karioi. And if you do happen to be a keen surfer, it'll be hard to tear yourself away from the stunning black-sand beaches, where it's possible to catch a wave and ride it for up to two kilometres.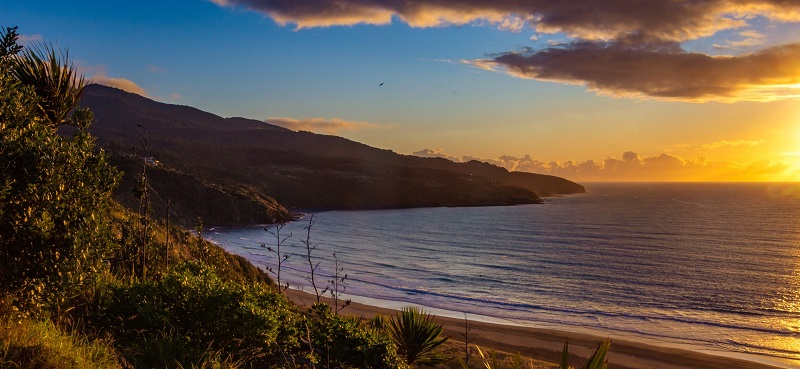 Rotorua
Home to hot springs, health spas and all kinds of geothermal wonders, consider Rotorua the relaxation capital of New Zealand. It's about a three-hour drive from Auckland, and there's a seemingly endless amount of pools just waiting for you to soak in, all loaded with minerals and nutrients that are guaranteed to ease any aches and pains. The city's strong Maori history also means a lot of the spa treatments on offer use indigenous herbs and muds, and feature ancient Maori massage techniques. Pamper sessions aside; Rotorua's other big drawcards include a network of world-class mountain bike trails, adrenaline-inducing activities like zorbing and ziplining, and the incredible Whakarewarewa Forest. 
Napier
Akin to stepping onto a 1930s film set, a visit to Napier will transport you back in time. In 1931 the coastal town was rocked by a devastating earthquake that destroyed most of the commercial centre. The rebuild was swift, however, and the result remains a spectacular display of almost perfectly preserved Art Deco architecture – best appreciated on a guided walking tour of all the coolest retro sites. Another must-see are the Sea Walls, a collection of 50 brilliant murals dotted around the city, while a visit to the National Aquarium of New Zealand is a delightful way to spend a rainy winter's afternoon. Best of all, Napier also happens to be in the very heart of the Hawke's Bay wine region, so you know there's going to be plenty of good vino to sample. 
Waiheke Island
It may be only a 40-minute ferry ride from the bright lights and buildings of Auckland, but you'll feel as though you've stumbled upon your own private playground when you arrive on gorgeous Waiheke Island. At just under 20 kilometres in length, it's mind-blowing to think of all the incredible experiences you can enjoy here, including award-winning wineries hidden over every hill, secluded coves that are perfect for beachfront picnics, and stunning clifftop walking trails. There's even a zipline that soars over rows of vines and native bushland. While it makes for a great day trip, you might well be tempted book a cute little beach house for a truly unforgettable weekend getaway from Auckland.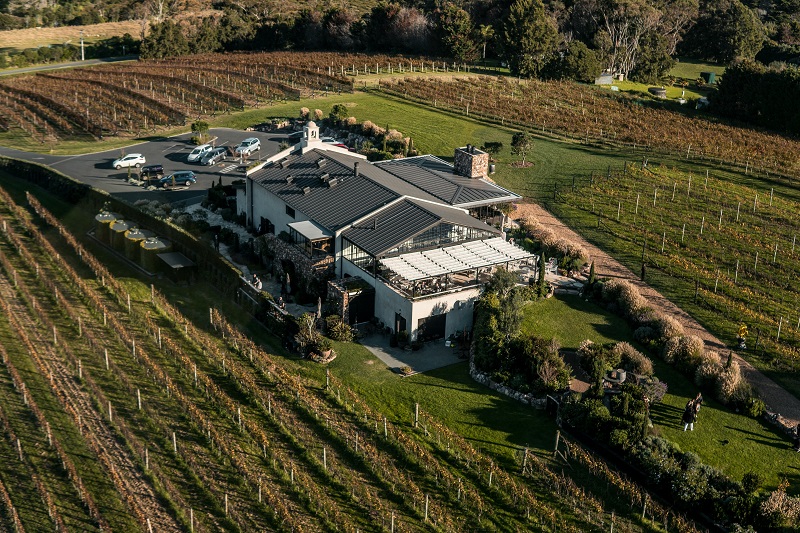 Hamilton
Cheap weekend getaways from Auckland may seem hard to find, but we reckon Hamilton ticks all the right boxes for a budget-friendly break. New Zealand's largest inland city is perched right on the banks of the Waikato River, and is a vibrant and welcoming metropolis with a fast-growing reputation as having one of the country's friendliest communities. The major attraction here is Hamilton Gardens, a former rubbish dump that has been magically transformed into 58 hectares of botanical beauty. Entry is free and there are five different garden collections featuring everything from New Zealand's very first traditional Maori garden to a magnificent Italian Renaissance garden.? 
Waipu
Nestled in the picturesque southwest corner of Bream Bay, Waipu is a quiet seaside hamlet with an intriguing Scottish (yes, you read that right) heritage. Your first port of call should be Waipu Museum, where you can learn all about how Scottish Highlanders migrated to this pristine corner of New Zealand through an impressive display of interactive exhibits and historic artefacts. The bay itself stretches for 22 kilometres and is perfect for fishing, a brisk stroll and even horse riding, otherwise you can trek inland to the Waipu Caves, where stalactites and stalagmites grow and glow worms illuminate the ancient cavern.? 
Goat Island
As far as day trips from Auckland in winter go, Goat Island probably seems like a surprising choice – after all, as New Zealand's first marine reserve it's a summer hot spot for swimming, snorkelling and diving. But, we'll let you in on a little secret: ask any local and they'll tell you the water is at its clearest in the middle of winter. So if you're happy to pop on a thick wetsuit and take the plunge, there's a pristine underwater world just waiting to be discovered. Alternatively, you can hire a glass-bottom kayak and paddle around the rocky shoreline, or stick to dry land completely and visit the fascinating Goat Island Marine Discovery Centre. 
Matamata
You may be unfamiliar with the specifics of Matamata, but we'd bet good money you know all about a little village by the name of Hobbiton. Well, this famous fictional destination can be found in the real-life location of Matamata, a lush farming settlement about a two-hour drive from Auckland. Obviously, the chance to poke around Bag End, walk in the footsteps of Frodo Baggins and grab a pint at the Green Dragon (The Hobbit and Lord of The Rings fans will know what we're talking about) are the main reasons many flock here, but trust us when we say there's a few other surprises to lure visitors in, like Wairere Falls (the highest waterfall on the North Island), Firth Tower and the Matamata Heritage Trail.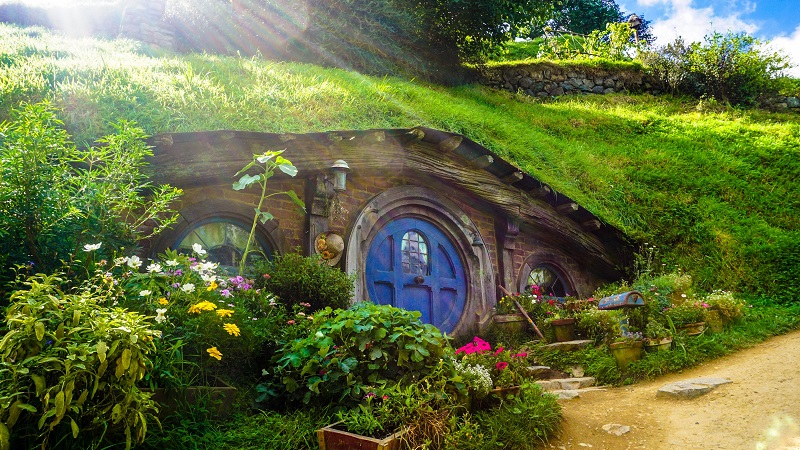 Start planning your winter getaway from Auckland with the range of accommodation, car hire and even motorhome hire from Webjet. If you are eyeing off a destination that is slightly further afield, check out cheap domestic flights available to book on Webjet.