If seeing more of New Zealand is on your wish list for the coming year, the good news is that there has never been a better time to explore all Mother Nature has blessed NZ with. And while New Zealand has a world-renowned reputation for its mountains, valleys, beaches and countryscapes, it is all too easy for Kiwis to take their own backyard for granted. So make it your mission, whether on a day trip, weekend away or longer break, to venture into the great outdoors this year and start your explorations at one of these nine incredible NZ national parks.
Egmont National Park
We're calling it, the North Island's Egmont National Park could just be New Zealand's most accessible wilderness area. With 13 different entrances and a number of hiking trails that range from leisurely strolls to multi-day treks – there's even a wheelchair-friendly track – it truly caters for everyone. And if you're eager to summit the magnificent Mount Taranaki but don't consider yourself the Bear Grylls type, you'll be pleased to know it's an achievable goal for non-mountaineers. The park is also only a 35-minute drive away from New Plymouth, so makes for a manageable day trip for those wanting an easy dose of the outdoors.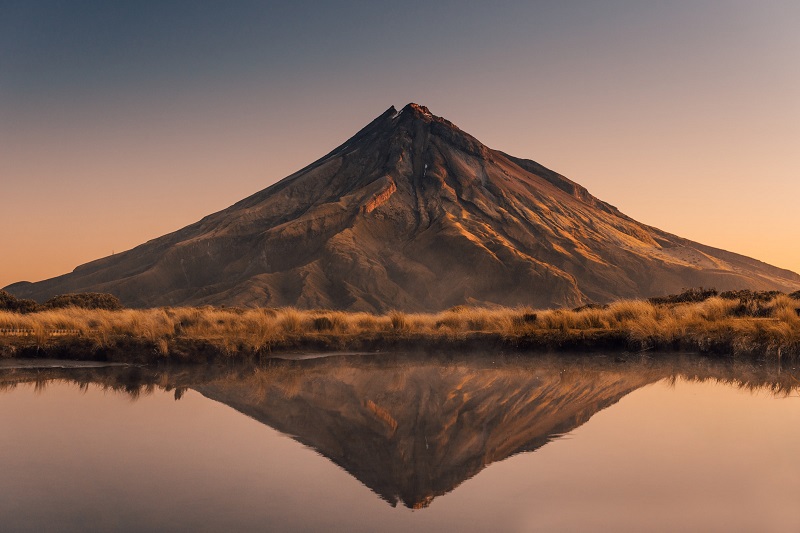 Abel Tasman National Park
It may be New Zealand's smallest national park, but don't let that put you off, because Abel Tasman National Park has plenty to offer those seeking adventure. A two-hour drive from Nelson on the South Island, the park's long stretches of white-sand beach provide a natural playground to go swimming and sea kayaking. Head inland, among the granite canyons and mossy valleys, for trails to wander and native birds to look out for.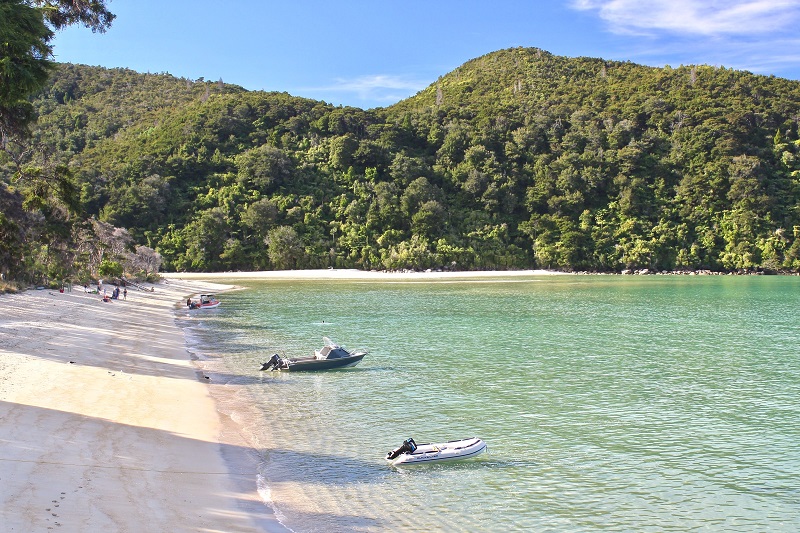 Paparoa National Park
For some of the craziest rock formations you've ever seen, make a beeline for Paparoa National Park on the west coast of the South Island. The famous Pancake Rocks are the major drawcard here, because they look like – you guessed it – enormous stacks of pancakes. But that's not all this limestone-rich park has to offer; there are deep caves and canyons to explore, and the Pororari River is ideal for canoeing. Got the kids in tow? They'll love seeing the glow worms in Punakaiki Cavern.
Tongariro National Park
Introducing New Zealand's original national park. In 1887 Tongariro on the North Island became the country's very first national park, an honour bestowed by Maori chief Te Heuheu Tukino. The park, located 90 minutes' drive from Taupo, has since been awarded dual UNESCO World Heritage status for both its cultural and natural importance and its trio of active volcanoes: Ruapehu, Ngauruhoe and Tongariro. While all can appreciate its diverse beauty and cinematic landscapes, only experienced adventurers are encouraged to tackle the epic Tongariro Alpine Crossing.
Arthur's Pass National Park
Visiting Arthur's Pass National Park high up in the Southern Alps is like receiving a two-for-one deal. Characterised by beech forests and shingle-filled riverbeds in the east, and rugged rainforest and gaping gorges to the west, the two sides of the park – divided down the middle by a snow-capped spine of mountains and glaciers – could not be more different. The best way to truly appreciate the entrancing natural splendour is by road along the Great Alpine Highway or aboard the TranzAlpine train. Another option is to simply make the two-hour drive from Christchurch.
Mount Aspiring National Park
Aptly described as a walker's wonderland, there's a trail to suit hikers of all fitness levels in Mount Aspiring National Park on the South Island, just north of Queenstown. The iconic three-day Routeburn Track (which connects Mount Aspiring with Fiordland National Park) is a busy course, while the Rob Roy Track is an easier option aimed at day-trippers. For families, the cruisy three-kilometre loop to the Blue Pools is a winner. Whatever path you choose to roam, the sublime alpine scenery will blow your mind. 
Whanganui National Park
With New Zealand's longest navigable river flowing through it, the North Island's Whanganui National Park is a mecca for kayaking enthusiasts. Paddling through the native lowland forest (keep an eye out for the rare brown kiwi) is a fantastic experience, and there are campsites and huts dotted along the riverbank if you want to turn your voyage into a multi-day expedition. Jet boating down the Whanganui provides a more hair-raising way to see the park, while cyclists love the scenic Bridge to Nowhere trail.   
Kahurangi National Park
Of all New Zealand's national parks, there's something extra special about Kahurangi. Named for the Maori word meaning 'treasured possession', Kahurangi is renowned for its unique plant species, rare birds and intricate cave systems. Although most of this South Island park is classified as untameable wilderness, the sections that visitors do have access to are spectacular and are best enjoyed via the many walking and mountain biking trails. For keen trampers, the Heaphy Track – the longest of the country's nine Great Walks and an ancient Maori route – is a must-do.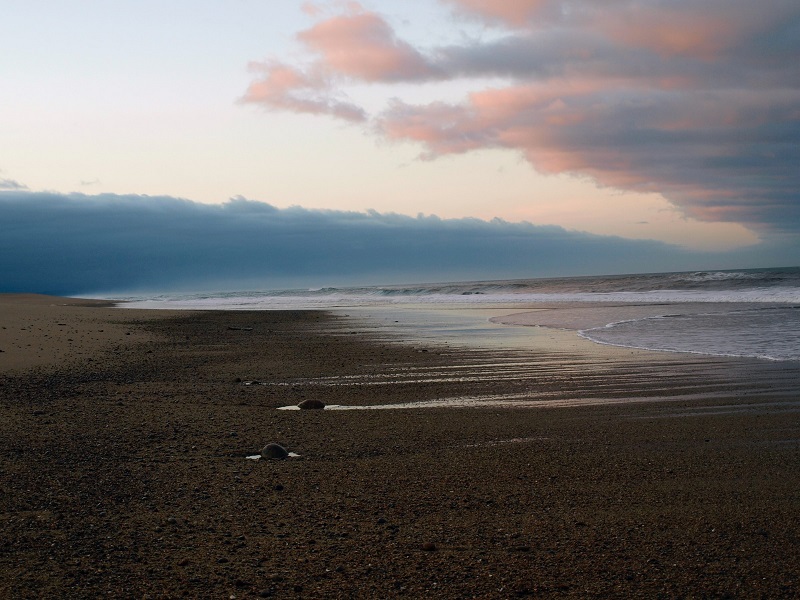 Aoraki Mount Cook National Park
If you're an experienced mountaineer, you'll know all about Aoraki Mount Cook National Park. Situated on the western side of the South Island, it contains 23 peaks more than 3,000 metres high – one of those being Mount Cook, New Zealand's tallest mountain and the training ground for Sir Edmund Hillary before he conquered Mt. Everest. High-altitude hiking, heli-skiing and climbing are the main activities here, but as New Zealand's only International Dark Sky Reserve, the park is also a magical location for stargazing.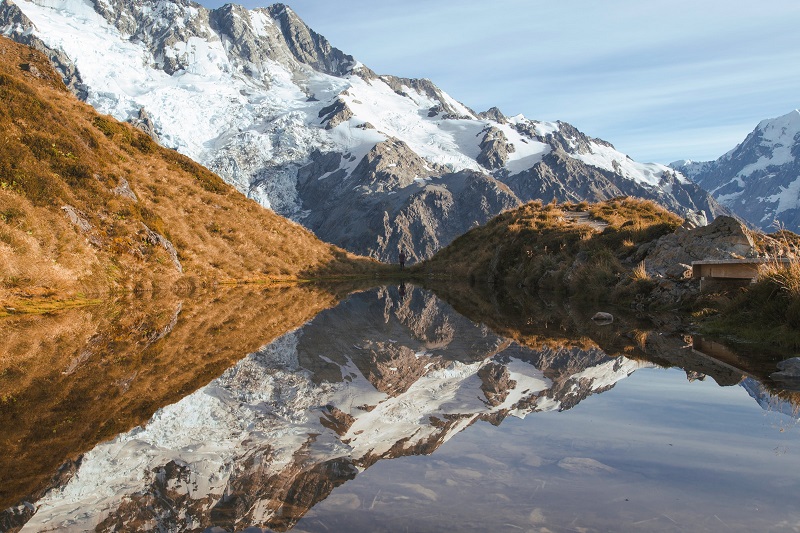 Hero: Tongariro National Park. Photo by Douglas Bagg on Unsplash