Lush, mountainous Phuket is the largest island in Thailand. Situated off the country's west coast, in the Andaman Sea, Phuket is a haven for travellers seeking sun, sand and really incredible food. Plus, its reputation as a bit of a party hot spot shows no sign of slowing down, thanks to the popularity of Patong, the main resort town.
However, don't be fooled into thinking Phuket is a "party island". Yes, it has an exciting nightlife that attracts revellers those looking to let their hair down – but there is more to Phuket than bars and clubs. It also boasts many quiet and pristine beaches (including the one made famous in the 2000 film, The Beach), a rich cultural heritage that can be felt by visiting the island's many temples and sacred sites, and numerous natural wonders, including colourful underwater worlds best explored on a snorkelling or diving expedition. Add in the fact that the island, like much of Thailand, is quite affordable and that reaching Phuket from New Zealand is incredibly easy, and you have yourself one ready-made island paradise.
If you've never been to Phuket before, you're in for a real treat. However, as with any new holiday destination, it's important to do your research first to ensure your trip is safe as well as exciting. Thankfully, we've done that research for you.
For starters, you might be wondering if you need a visa for Thailand. Thankfully, New Zealanders do not need a visa for stays up to 30 days, but you must ensure you have at least six months validity on your passport. You also might be curious if you'll need any vaccinations for Phuket. Not typically, but if you plan to travel to other parts of Thailand during your stay, particularly areas outside of the big cities, then immunisations against hepatitis A and B, typhoid, tetanus, tuberculosis, rabies and Japanese encephalitis are all advisable. Consult your doctor or the official advice of the New Zealand Government for the most up-to-date information. Additionally, if you're not sure if travelling to Phuket alone or with a young family is safe, the answer is a resounding 'Yes!' Phuket is a wonderful destination for all types of travellers and can be a fantastic introduction to Thailand's beautiful culture.
Here are our Phuket travel tips for first-time visitors to the Thai isle.
Travel during the dry season
In truth, you can visit Phuket year round, but the best time of year to travel to Phuket is definitely during the dry season. Between November and April, Phuket enjoys its sunniest and most pleasant weather, which is ideal for those looking to enjoy the island's beaches. The months between May and October are monsoon season, meaning weather conditions can be more dangerous. Accommodation prices are also a lot lower during this period and the crowds of high season are non existent, which can make it appealing to some travellers, but if your main motivation for visiting Phuket is to swim in the pristine waters, then you'd be much better off avoiding the wet season.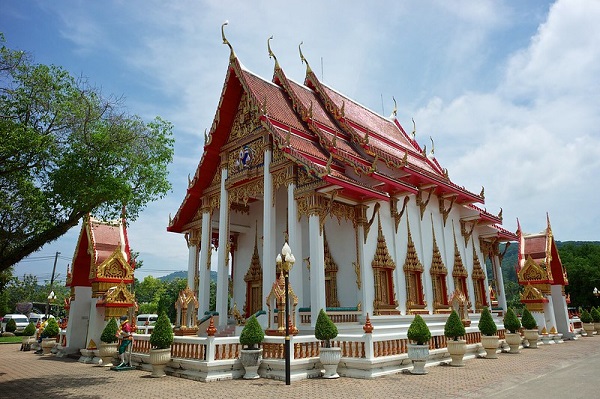 Respect local cultures and customs
Thailand is a predominantly Buddhist country, and therefore home to a number of Buddhist temples that are really worth a visit, including the temple at Chalong in Phuket. A visit to any of these temples is an extraordinary experience, but it is critical that you dress appropriately: cover your shoulders and legs, and take off your shoes and hat. While tourists are welcome at these sites, remember that it is a place of worship and must be respected as such. Additionally, images of Buddha are highly regarded across the country, and it can be considered disrespectful to buy statues or get a Buddha tattoo if you are not Buddhist.
Leave the motorbikes to the experts
The streets in Phuket can be a chaotic place, with cars, tuk tuks and motorbikes all weaving in and out of traffic at high speeds. Road rules aren't always as strictly enforced as in other places, and it can be very dangerous to hire a motorbike to get around during your holiday. Certainly, motorbikes present an appealing way of getting around Phuket cheaply, but it may not be the wisest decision if you are an inexperienced rider. Some travel insurance policies also won't include cover for motorbike hire (among use of the motorised vehicles). Instead, look into hiring a driver for your stay, as this is not only safer, but usually much cheaper than you might think. Plus, it will give you the chance to benefit from a local's knowledge, with many drivers willing and able to take you to places off the tourist beaten track.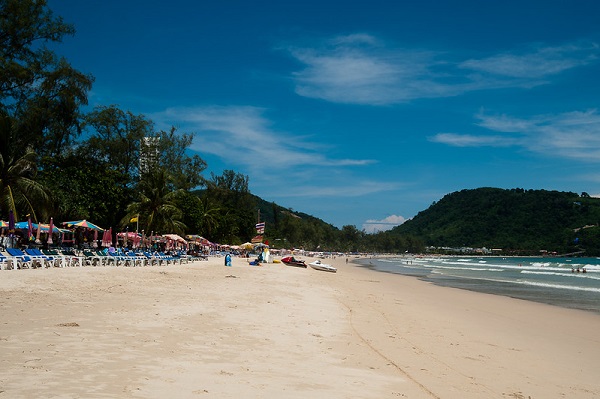 Watch out for common scams
While the Phuket locals are typically very friendly people, it's important to be wary of those looking to take advantage of tourists. One of the most common scams in Phuket is the jet ski scam: where tourists will be charged for pre-existing damage to a rented jet ski. As such, it's best to just go swimming instead. Taxis can also present a bit of an issue, especially at the airport, with legitimate metered taxis mixed in with unofficial drivers who routinely overcharge. Some will also drive you directly to 'travel agents', who will try to get you to stay at a different hotel to the one you have booked. The best way to avoid this situation is to insist your driver not make any stops on the way from the airport to your hotel, or pre-arrange your transfer directly with your hotel before leaving home.
Take a break from the beaches
Yes, Phuket's beaches are amazing, but the island has so much more to offer. To ensure you really get the most out of your first trip to Phuket, spend at least a few days away from the water exploring the many cultural delights of the island. For instance, Phuket Town on the east coast is incredibly charming, and showcases numerous historic mansions and Sino-Portuguese buildings, Chinese shrines, fascinating museums and lively markets. To the north, you'll find a selection of national parks and wildlife sanctuaries, which provide a different perspective of the island. You could also consider visiting one of the many other islands that fall within Phuket Province, such as Koh Phi Phi Don, the Similans, Racha Yai, Koh Yao Yai and Noi, and Koh Bon. These isles see you gain access to some of the best dive sites in the world, as well as stunning lagoons and striking scenery. Phuket is not that large, after all, so there's no excuse for not touring as much of it as you can.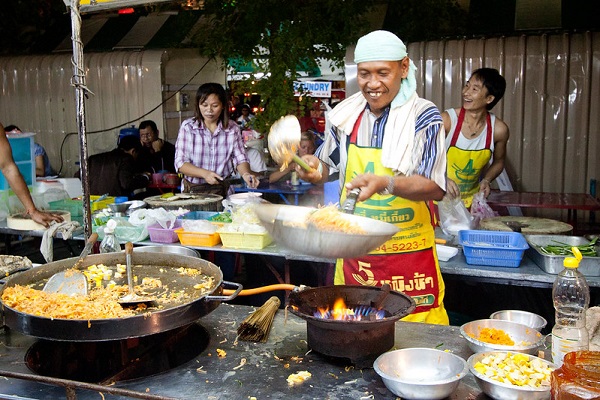 Eat all the food
Without a doubt, one of the best things to do in Phuket is to indulge in the local food. Here, the spicy, soulful flavours you may have become accustomed to in other parts of southern Thailand are still on show, but they have also been influenced by Chinese and Malay dishes, which has led to a unique fusion cuisine. Some of the best things to eat in Phuket include mèe gaang pôo (crab-meat curry with noodles), mèe pad hokkien (stir-fried hokkien noodles in a broth) and Thai-style dim sum, with freshly caught seafood also very popular in these parts. Best of all, the cost of eating out in Phuket is incredibly reasonable, so you can visit some of the best restaurants in Phuket every night of your trip, and you won't break the bank.
A word of caution about food though: be discerning when ordering street food. While some of the tastiest food you will find in Phuket will come from street vendors, it's important to choose wisely. Look out for busy, popular vendors, and stick to dishes that are cooked in front of you, especially if ordering meat. It's also best to avoid consuming any drinks served with ice. While many restaurants do use filtered water in their ice, nothing will ruin a holiday faster than an upset stomach. That said, the absolute worst thing you can do in Phuket is to avoid fresh food altogether in an effort to protect your belly – you'll be missing out on some of the most exciting flavours in South East Asia!
Armed with these handy first-time traveller tips, the only thing left to do is book your flights to Phuket. Find the best fares with Webjet, and also search Phuket accommodation options too. Or, if you want to take care of your flights and accommodation in the one booking, snap up a Webjet holiday package! A package puts more money in your pocket to spend on sightseeing, or perhaps a flight to another beautiful destination in Thailand.
Hero: Big Buddha statue. Credit: Syed Ahmad on Unsplash.