To put it simply, the South Pacific is a big place. Its vast blue waters stretch from northern Australia to Hawaii, and encompass thousands of tiny islands, many of which flaunt the region's emblematic white-sand beaches, dazzling turquoise waters, luxe resorts and welcoming local villages. However, each of the South Pacific islands offers something slightly different in terms of culture, food, and adventure, so it's best to do your research before taking the plunge and booking your holiday.
Not sure which island paradise is for you? No worries. Here are some of our favourite South Pacific holidays for every type of traveller.
Fiji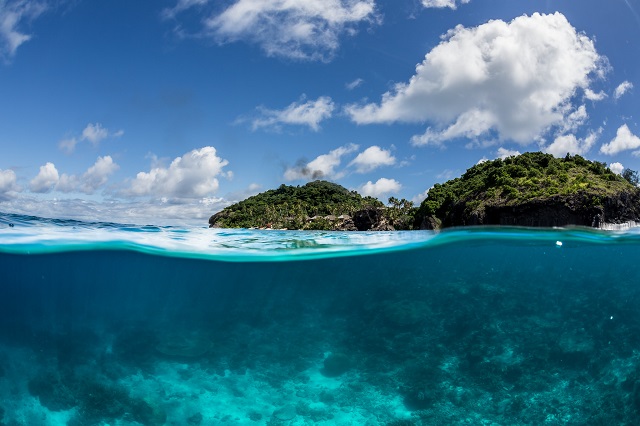 Best for: Resorts and families
Despite being one of the most well-known of the South Pacific islands, Fiji still feels exotic, serene, and uncrowded. After all, the country does consist of 333 islands, yet most travellers tend to gravitate towards Viti Levu – the main island – and the Mamanuca and Yasawa Islands. These areas boast the best beaches and the finest resorts, with Fiji resorts boasting a reputation for being luxurious and scenic and therefore perfect for couples and families looking for a stress-free getaway.
French Polynesia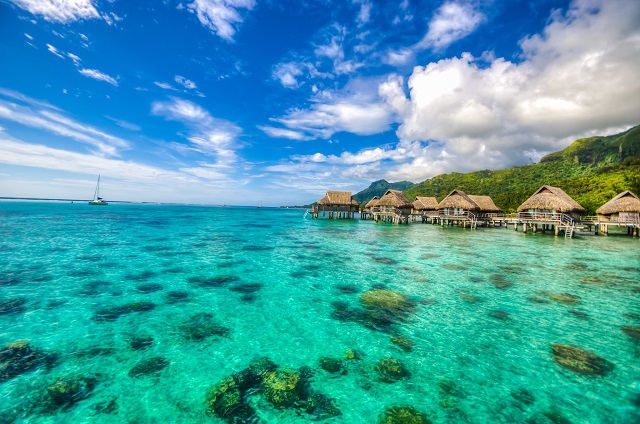 Best for: Diving and surfing
French Polynesia is comprised of a whopping 118 islands, the most famous of which are Tahiti and the effervescent Bora Bora. This independent nation is no stranger to tourism, so travellers can expect luxe bungalows, fine French-influenced cuisine, and unbelievable natural beauty. Tahiti holidays are perfect for those who prefer an active beach getaway, with Teahupo'o offering some of the best surfing opportunities in the region, and the Tuamotu Islands allowing you to dive with reef sharks and manta rays.
The Cook Islands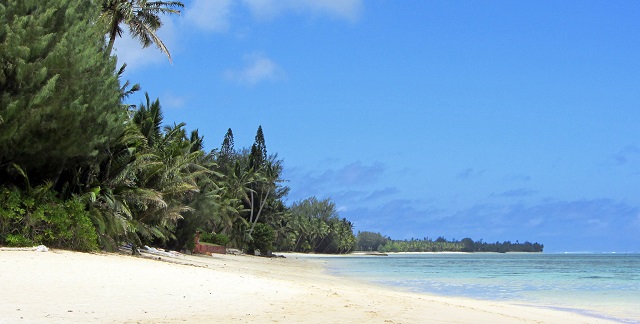 Best for: Romance
While you're guaranteed to find a secluded haven wherever you venture in the South Pacific, the Cook Islands is without a doubt one of the best Pacific islands for a romantic getaway. With a growing reputation as a destination wedding hotspot, the Cook Islands offer beautiful beaches, incredible cuisine, and a relaxed attitude. You have the choice of 15 islands, yet most travellers will stay on the main island of Rarotonga or hop over to the Aitutaki atoll, which features a fantastic lagoon and some first-rate snorkelling opportunities.
Samoa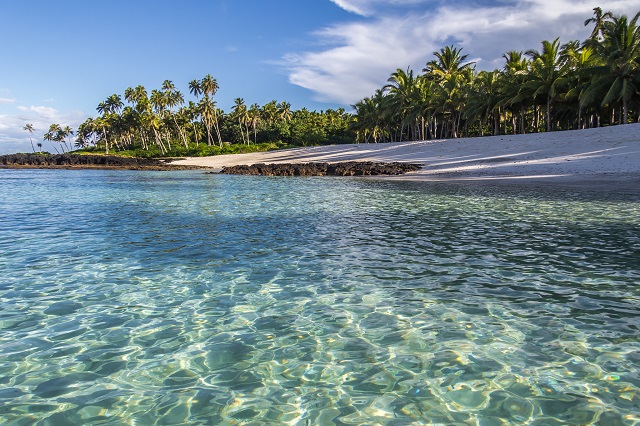 Best for: Hiking
The Samoan Islands are actually made up of two regions: independent Samoa, and American Samoa, which is (unsurprisingly) an American territory. Both regions have a distinctly un-touristy vibe, with much of the accommodation existing as basic – but delightful – open beach huts. While there are countless surfing, snorkelling, and swimming opportunities here, it's the inland hiking terrain that really makes Samoa stand out. There are trails that will take you through rainforests, past waterfalls, and up volcanoes, with the peak of Mount Vaea Scenic Reserve offering incredible views over the South Pacific.
Tonga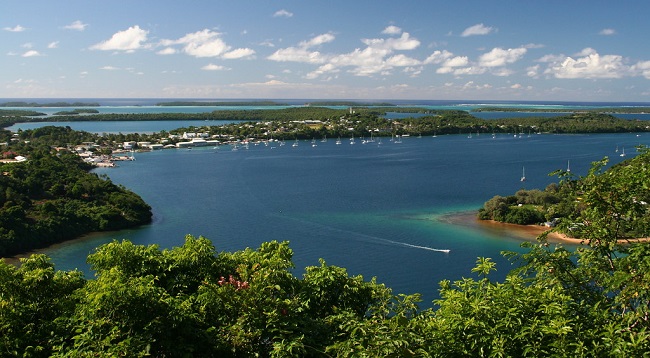 Best for: Swimming with whales
Of Tonga's 176 islands, only 52 are inhabited, meaning a holiday here is an adventure into the wild. The main island is Tongatapu, but undoubtedly the most appealing area of Tonga is the Vava'u island group, which is one of the best places in the world to swim with humpback whales. These massive mammals migrate here in June from Antarctica to give birth, then return south in November. Being in the water near these gentle giants should be on every adventurer's bucket list, and Tonga is the ideal place to see it done.
Easter Island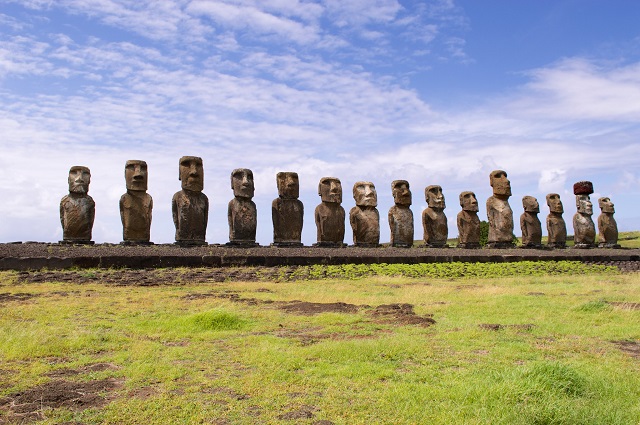 Best for: Culture
Undoubtedly, you've all seen pictures of the giant stone statues (moai) of Easter Island, but did you know that on this remote island where there are only 5,000 people, there are in fact 800 moai? These mysterious statues truly have to be seen to be believed. Consider this South Pacific island a destination if you want your next holiday to come with some serious bragging rights.
Vanuatu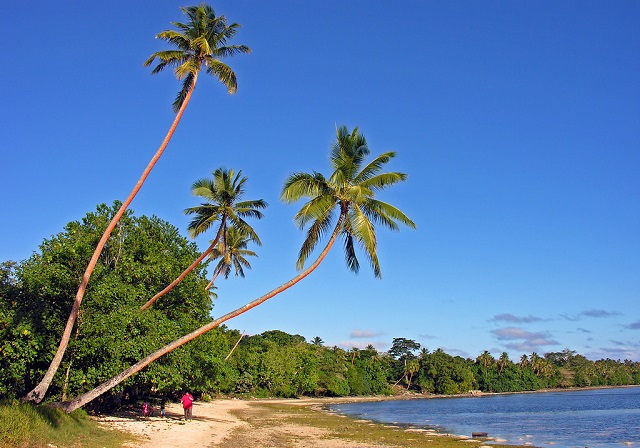 Best for: Volcanoes and shipwreck diving
Located eight hours by air from New Zealand, Vanuatu is a popular holiday destination. However, it has so much more to offer than just pristine beaches. Its 83 islands are mainly mountainous, and consist of more than a few active volcanoes and wild jungle treks. Vanuatu is also home to a number of world-class wreck dive sites, including WWII wreck SS President Coolidge – a huge American luxury-liner-turned-military-transport that lies about 21 metres under the ocean. At nearby Million Dollar Point, you can also head down below the water's surface to view an unbelievable graveyard of weaponry, as this is where the Americans dumped their leftover artillery after the war ended.
Solomon Islands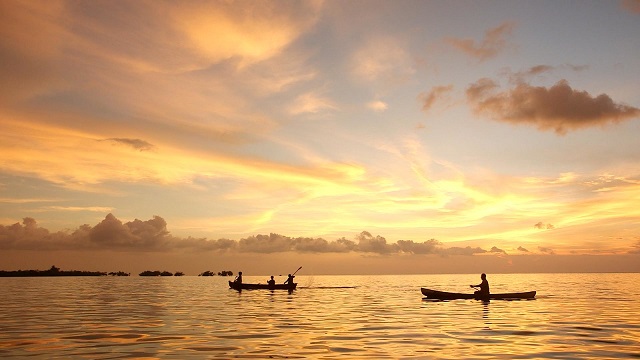 Best for: History buffs
While the opportunities here for kayaking and diving are exceptional, what really makes the Solomon Islands stand out is the window they offer into the past. The capital island of Guadalcanal is home to many historical war sites, as this is where the Allies launched their first major offensive in the South Pacific.
More Islands to Explore…
You could spend a lifetime exploring the South Pacific and still only lay eyes on a small pocket of islands. Papua New Guinea is a prime spot for expedition hiking, Guam is a U.S. island territory boasting tropical beaches, Palau is a vibrant archipelago consisting of more than 500 islands, Yap is a tiny paradise ringed by coral reefs that are home to manta rays and sharks, New Caledonia is a French territory known for its palm-lined beaches… the list is endless! You might never get to see them all, but now's the time to start.
Find flights to these gorgeous South Pacific island destinations with Webjet, and be on your way to an island paradise today. You can even lock in your flights and accommodation in the one booking with a holiday package. Plus browse Fiji resort deals from Webjet Exclusives. 
Feature image: Blue Lagoon in the Yasawa Islands, Fiji. Credit: Paolo Rosa | CC BY-NC-ND 2.0