A new year – and a new decade at that – heralds a great deal of exciting opportunities, however a sure standout is the prospect of looking ahead and planning your upcoming travel. What will you do to answer that all-important questions of 'Where should I travel to next?' and 'What places can I visit?' You might find a world map, close your eyes and wildly point, letting chance guide your 2020 adventures. Another option is to take cues from social media feeds, travel bloggers, and those trending destinations lists. Particularly budget-savvy travellers will know that holiday plans can also be influenced by airfare sales and specials – especially if you're flexible on dates. Kiwis really looking for a unique form of inspiration on where to travel in 2020 though, can set their sights on the international events calendar.
2020 sees an incredible line-up of events, openings and festivals taking place across the globe, and chasing these experiences could see you jet off to places such as Argentina, Germany, Doha, Uluru and more. Travelling for these events is your opportunity to encounter never-before-seen landmarks, once-in-a-lifetime performances, and just-opened galleries and museums. Below, check out 10 world events worth travelling for in 2020 and begin planning your next trip today.
To Peek Into the Realm of Emperors
Where To Go?
Beijing, China
What For?
The opening of the Qianlong Garden.
What Is It?
The Qianlong Garden makes up part of the iconic Forbidden City, although it has been off limits to visitors ever since the 1924 removal of Puyi, China's last emperor. The two-acre Garden was constructed in the late 18th century and was designed to be the private retreat for the then, recently abdicated Emperor. Inside, it houses courtyards, pavilions and rock gardens. The restoration project of the Qianlong Garden is helmed by the World Monuments Fund, and work first began in 2001. A new Visitors Centre is being added to the Garden as an extra resource for insight into this landmark's legacy.
When To Go?
The official opening of the Qianlong Garden coincides with the opening of the Visitors Centre; a date has yet to be confirmed, however it is expected to be in the first half of 2020. Don't put off a trip to Beijing though, as other goings-on at the Forbidden City in 2020 include never-before-seen artefacts, art and relics being moved into public galleries.
To See The World From The Desert
Where To Go?
Dubai, United Arab Emirates
What For?
The Expo 2020.
What Is It?
The World Expo takes place every five years, and is an extraordinary meeting of countries and cultures. It doubles as both a celebration and a platform for sharing, learning and collaborating for the future. 2020 will mark the first time a country in the Middle East/Africa region has ever hosted a World Expo, so you can expect Dubai to really set the bar. It is all taking place in a specially constructed Expo site that covers a space more than four square kilometres in size. The overarching theme of the Expo is 'Connecting Minds, Creating the Future,' however there are also three sub-themes, 'Opportunity', 'Mobility', and 'Sustainability', which the participating countries will create installations, exhibits and performances around. Each sub-theme is explored in its own district within the wider space, and all countries taking part in the Expo have their own pavilion from which to display.
When To Go?
Book your flights to Dubai for October 20 onwards. The Expo runs for 173 days or six months, finishing up April 10, 2021.
To Watch Your Home Team Take Out Gold
Where To Go?
Tokyo, Japan
What For?
The 2020 Summer Olympics.
What Is It?
The Olympics are arguably the most prolific of world-wide sporting events. From its beginnings in Ancient Greece, to its modern staging; the Olympics are steeped in prestige and hype. After all, athletes often devote lifetimes to training and conditioning in the hopes of making their country's Olympic teams, and the prospect of being chosen as a host city sees countries battle it out with pitches and promises. The Tokyo 2020 Summer Olympics ushers in a line-up of first-time events, including softball, karate and skateboarding. Tickets to events have been in hot demand ever since going on sale, and entering the ticket lottery is now one of the only ways to snap up seats to these sporting contests. That said, the atmosphere in Tokyo and wider Japan is set to be electric, and those eager to join the revelry and soak up the celebrations should waste no time booking their flights to the Land of the Rising Sun. Who knows? With so much attention on Tokyo this year, 2020 might also be the perfect chance to explore some of Japan's other cities – especially if it means fewer crowds.
When To Go?
July 24 to 9 August 2020. The 2020 Paralympic Games immediately follow, happening between 25 July to 6 September 2020.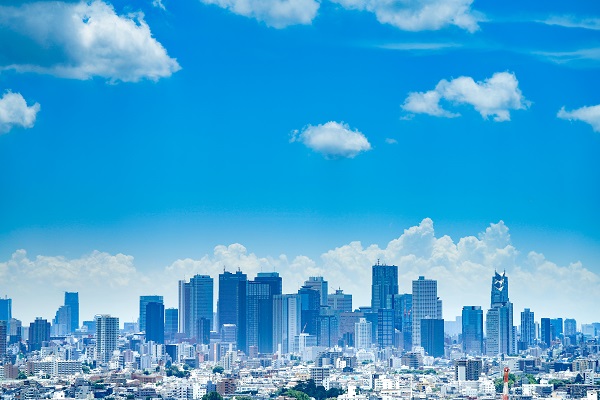 To Look Up to The Heavens
Where To Go?
Argentina and Chile
What For?
Be wowed at the total solar eclipse.
What Is It?
Ever seen a solar eclipse? 2020 is the time! It will be the last solar eclipse of next year, and counts as the second total solar eclipse to be visible from South America in just 18 months. These mesmerising movements are incredibly rare, and is an unmissable opportunity to witness the moon as it passes through the space between the Sun and the Earth. This path momentarily blocks the Sun from the view of those on Earth. While the total eclipse will only be visible in Chile and Argentina, a partial solar eclipse will also be able to be seen from Brazil and Uruguay.
When To Go?
14 December 2020.
To Watch A Once-in-a-Decade Performance
Where To Go?
Oberammergau, Germany
What For?
To see the performance of the Passion Play.
What Is It?
The history of the Oberammergau Passion Play dates back to 1634. This long-standing Bavarian tradition first got its start when the residents of Oberammergau made a pledge to God that they would perform a rendition of a passion play every 10 years, if He would spare the village from further plague-related deaths. This oath then gave way to the first passion play performance, which was based on four manuscripts written in the 15th and 16th centuries. A passion play refers to the retelling of the Passion of the Christ, chronicling the trial, suffering and death of Jesus. Another name for a passion play is an Easter pageant. The Oberammergau Passion Play happens across open-air stages scattered around the town, and sees crowds of German and international visitors book tickets to attend. And 2020 is the year to strike if you want to see the Passion Play – otherwise you'll be waiting around until 2030.
When To Go?
Between 16 May and 4 October 2020.
To Beat The Football Fanatics
Where To Go?
Doha, Qatar
What For?
To discover Doha before the crowds descend for the 2022 FIFA World Cup.
What Is It?
Yes, a trip to Doha in 2020 may not be as carefully timed as some of the other events happening around the world, but those eager to experience the Qatar capital city without hordes of crowds should plan on jetting to this part of the Middle East before 2022. This is because Doha is set to be the host city for the 2022 FIFA World Cup, one of the world's biggest sporting events. Thousands of football fans are on track to make the pilgrimage to Doha to cheer on their teams, and this influx won't just be limited to the Cup period. Historically, visitor numbers to a FIFA World Cup host city spike throughout the whole year the tournament takes place. Adding to the temptation of a 2020 visit to Doha is the opportunity to see the newly-opened National Museum Qatar, which only opened its doors in March 2019. The desert city has also welcome a raft of luxury hotels and resorts, plus fine dining restaurants and a new planetarium at the Katara Cultural Village.
When To Go?
Anytime in 2020 or 2021.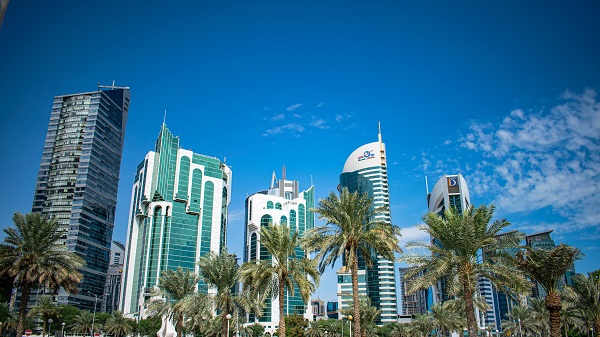 To See An Illuminated Monolith
Where To Go?
Uluru, Northern Territory Australia
What For?
Field of Lights.
What Is It?
This acclaimed art installation is the brainchild of artist Bruce Munro and has featured in locations such as Cornwall, Edinburgh and Houston. The Uluru reiteration of Field of Light sees the base of the iconic monolith covered with a blanket of more than 50,000 solar-powered stems. As the sun sets, these stems flicker to life and continue to glow, as well as change colour, over the course of the night. It is a breathtaking sight. 2020 marks the second season of Field of Light at Uluru and is called Tili Wiru Tjuta Nyakutjaku, which roughly translates to mean 'looking at lots of beautiful lights.' Field of Light Uluru holds a specially significant place in the exhibition's history as Munro was initially inspired for the work's conception upon a visit to Australia's Red Centre.
When To Go?
On now until 31 December 2020.
To Peer at Pharaohs and Marvel at Mummies
Where To Go?
Cairo, Egypt
What For?
The opening of the new Grand Egyptian Museum.
What Is It?
Ask anyone who has visited the current Egyptian Museum in Cairo and they'll likely tell you that it is near-to-bursting with priceless artefacts and antiquities. Some may even report seeing crates and boxes, often filled with even more relics, occupying corners of random corridors and galleries. The opening of The Grand Egyptian Museum, located in Giza near the Pyramids and Sphinx, will see some of the current museum's collection transported to a new home. Upon its official unveiling, the new museum will be the largest of its kind in the world – and a sure-fire centrepiece of Egypt's mind-blowing collection of treasures. A giant statue of Ramses II was even moved to the new museum in a specially-built case, accompanied by a military escort and marching band!
When To Go?
The exact opening date is still to be confirmed, however the latest reports say it should be early 2020.
To Embrace All Things Design
Where To Go?
London, England
What For?
Design Biennale 2020.
What Is It?
2020 will be the third instalment of the Design Biennale, with previous events held in 2016 and 2018. This event invites designers, curators and creative institutions from all over the world to reconvene in the one location and present ideas focused around a central theme. The 2020 Design Biennale is on track to welcome representatives from more than 50 countries, and works on display are designed around the theme of 'Resonance'. The Artistic Director of London Design Biennale 2020 is Es Devlin OBE, the creative mind behind extraordinary installations Please Feed The Lions and The Singing Tree, as well as the design force for touring stage sculptures used by Beyonce, U2, Adele and Kanye West. As with previous years, the Design Biennale 2020 happens at London's Somerset House.
When To Go?
8 September to 27 September 2020.
To Take In Art From A Former WWII Site
Where To Go?
Bordeaux, France
What For?
The opening of Les Bassins de Lumieres (The Ponds of Lights).
What Is It?
An underground bunker in Bordeaux, with links to World War II, that has been transformed into a contemporary, and permanent, exhibition art space. Originally used by the Germans to house a fleet of submarines shared with the Italians, this 1943 bunker gets new life in 2020 thanks to an ambitious project that will make it the largest digital art space of its kind in the world. Walls and surfaces, including the water in the bunker's pools or ponds, will be projected with eye-catching installations and works; the perfect pairing of the arts with history.
When To Go?
The current open date is scheduled for 17 April 2020.
Like the sound of experience one or more of the above? Book cheap flights to any of these destinations with Webjet, and make planning your 2020 travel even easier by also locking in your hotels for while you're away, too. Those keen on travelling in 2020 with some extra spending money in their pocket can stretch their dollar even further by snapping up a Webjet holiday package, where airfare and accommodation are combined into the one booking.