Here, we reflect on the best-loved travel destinations of the year. These are the cities you clicked and booked time and again, cementing each one's status as some of New Zealand's most popular holiday spots. There's a reason these places to visit had your attention, and that's because each offers an array of activities to entice travellers – so much so, that these are the kinds of destinations you'd return to continue ticking off your list. While the destinations in this wrap-up may come as no surprise, knowing just how beloved they are might be all of the motivation you need to book your own holiday to one (or more) of them for 2019.
The local New Zealand holidays you love
Auckland
Auckland is a favourite destination for travellers and expats alike, as it regularly appears among the world's most liveable cities. The Tasman Sea and the Pacific Ocean hug this metropolis on either side, and on the outskirts of its high-rise centre, rainforest walks, hot springs, and wineries lay in wait. Whether you're an adventurer, a culture-loving city slicker, or an indulgence seeker, Auckland has the goods.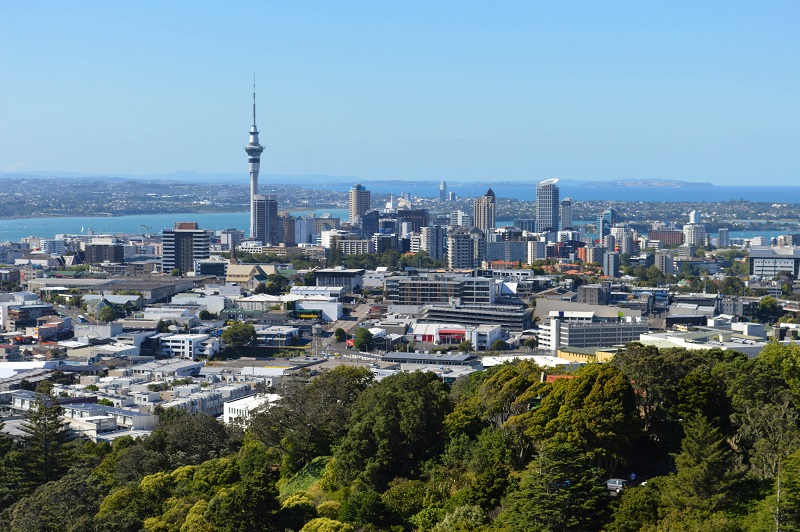 Wellington
The pull of Wellington's great drinking, dining and creative vibes is too strong to resist, and it keeps you coming back again and again. It's the kind of city that after each stay leaves you feeling like so many laneway secrets were left untold and doors left unopened, so why not carry on exploring in 2019?
Queenstown
The stunning South Island capital has no trouble turning heads with its striking mountain ranges and glistening lakes. The idea of an escape to a place where you can drink in the fresh air (and the ultra-pure waters of Lake Wakatipu if you please), stretch your legs away from the desk on endorphin-boosting hikes, and gain some perspective as a speck among the expansive landscape is too tempting to ignore.
Christchurch
Christchurch has worked hard to rebuild and, like a phoenix rising from the ashes, is now an even more vibrant city to visit than before. Its blend of English charm, natural beauty and distinctive style make it an excellent spot to uncover. Board a double-decker bus or vintage tram to its top eateries and shops, travel by foot to take in the architecture and street art, or stop to enjoy the beautiful Avon River and Botanic Gardens at its beating heart.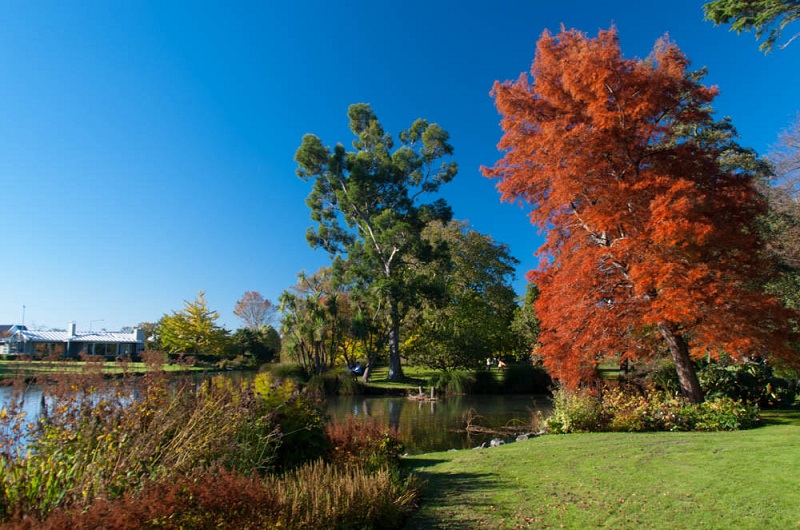 Dunedin
Want a taste of Gaelic culture minus the long-haul flight and price? We know you do, as this Scottish-influenced city – encompassing the pristine Otago Peninsula and plenty of inviting green spaces to play – is a favourite domestic destination. Spend some more time soaking up its pretty gardens, stately landmarks and structures next year.
The international holiday destinations you love
Brisbane, Australia
Sunny Brisbane invites riverside beers at any time of year, kicking back on the verandah of an airy Queenslander, and enjoying the warm weather on a bike or aboard a CityCat. As well as a climate to rival its frostier southeast siblings, Brisbane is coming up from behind to offer enticing dining and a thriving arts scene and is particularly well known for its fantastic Gallery of Modern Art (GOMA).
London, England
The rich history and big-city buzz of London draw travellers here in droves each year. Big Ben, Westminster Abbey, Buckingham Palace and the London Eye over the River Thames are all familiar scenes, and often feel oddly nostalgic even for first-time visitors. Looking beyond those major attractions, there's a lot to love about the wide leafy streets, lush green lawns, and outdoor markets full of pre-loved treasures. And when the sun goes down, a whole other side of the city comes to life as the famous clubs and bars swing open their doors.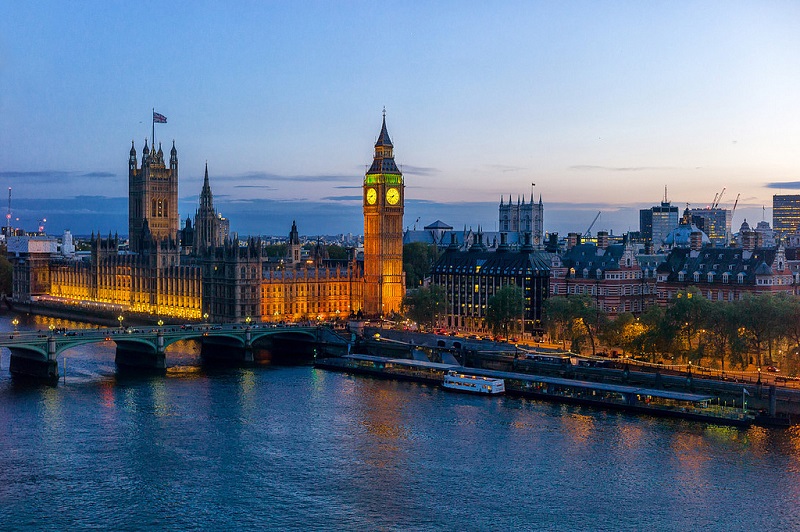 Melbourne, Australia
It's been called the New York/San Francisco/Europe of Australia. Who wouldn't want to experience all of that in the one place? Home to the only Australian restaurant to appear on the respected World's 50 Best list (as well as a wealth of other worthy establishments), a cafe culture that's aspired to around the globe, great galleries and some of the country's biggest sporting stadiums, there's so much to love about this southern Australian city.
Honolulu, Hawaii
Honolulu is somewhere people often pass through on their way from the plane to the more popular beaches of Waikiki, but you'll find this side of the coastline is more connected to the real Hawaii. With a lively Chinatown, museums and historical monuments at its heart, and hikes, picture-perfect scenery and refreshing ocean swimming in its surrounds, Oahu's capital is so much more than just a gateway town.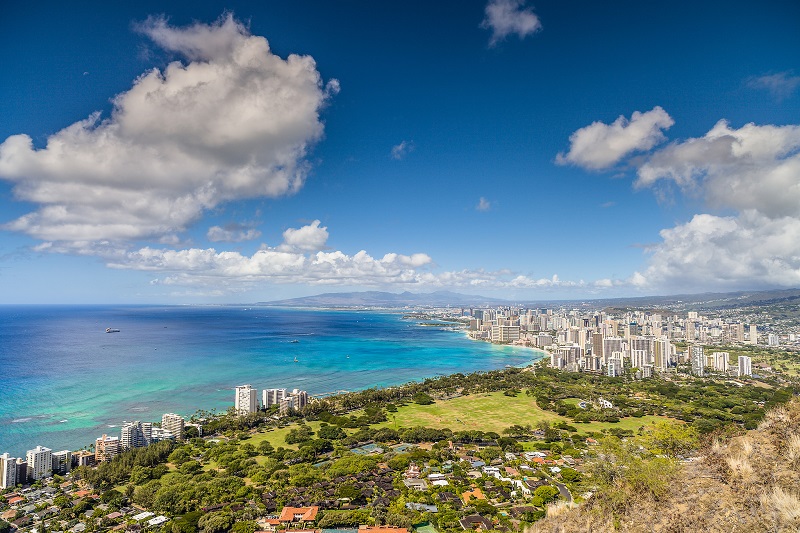 Nadi, Fiji
As a portal to Fiji and its idyllic palm-fringed beaches, it's only natural that Nadi would be a favourite destination to book. Look in the dictionary under 'holiday', and it probably reads something a little like this South Pacific hotspot looks – white-sand beaches, aquamarine waters, friendly locals and lots of opportunities to recline with a cocktail in hand. Fiji's 300-plus islands also offer a wealth of experiences to suit every type of traveller.
Sydney, Australia
Sydney would have to be one of the world's most glamorous harbourside cities. With the recognisable duo of its Opera House and Harbour Bridge set against a sparkling waterfront, it sure is pretty. Adding to that swag, it also has a stunning coastline with such Instagram-famous sights as the Icebergs Pool at Bondi Beach. Top up your tan, pack your swimsuit and party clothes, and prepare for a fabulous escape.
Make sure you don't miss out on travelling to these favourite destinations by booking cheap flights with Webjet. You can also book hotels and holiday packages to make planning your trip even more seamless. 
Feature image: Flinders Street Station, Melbourne. Credit: Bernard Spragg / Flickr