When holiday daydreaming, white-sand beaches, warm, clear waters, and swaying palm trees are most often what comes to mind – that paradise-like destination that often couldn't be further removed from real life. The other great appeal of the island escape is how slowly time seems to go, requiring only a week or two (or sometimes only a few days) to recalibrate. 

Adding to the temptation, Fiji's 300-plus isles can be accessed in around four hours' flight from New Zealand, which makes carving out the time for an island escape even easier to do. The only hard part is choosing which getaway to set your sights on. Fortunately, we're here to help with that part – find a breakdown of some of the best islands in Fiji ahead.
The Best Fiji Island Near New Zealand
While Fiji island hopping is fun, if you want to cut out travel time, consider Viti Levu, Fiji's largest island and the location of Nadi International Airport. The attractions of this populous island are many and exploring here will save you time and money on transfers to surrounding isles. For those wanting a resort-style vacation within easy reach, look to Denarau, which is just 15 minutes' drive from Nadi – you'll disembark and be poolside in no time. For something a bit different, head a few hours inland to the village of Navala, where traditional thatched huts dot the lush, mountainous landscape. On the southern side of the island, you'll find cultural highlights in the buzzing capital of Suva, plus snorkelling, scuba diving, and kite-surfing opportunities off the coast from Volivoli.   
The Best Fiji Island For Young Adults
If you're a group of 20-somethings wanting somewhere with nightlife, cinematic settings, and brag-worthy beaches, look to the Mamanucas, which offers plenty of action not far from the Viti Levu shore. Beachcomber Island has a reputation for fun, and you can arrive here by high-speed boat in less than an hour. Monuriki Island is a photogenic spot for a day trip, famed as the location of Tom Hanks classic Cast Away. Wherever you choose in the Mamanucas, sun, sand, adventure, and decadence await – spend days cycling, surfing, snorkelling, floating in infinity pools and sipping cocktails, and nights at the beach clubs and bars. The islands of the Mamanucas are also ideal for those not wanting to travel too far.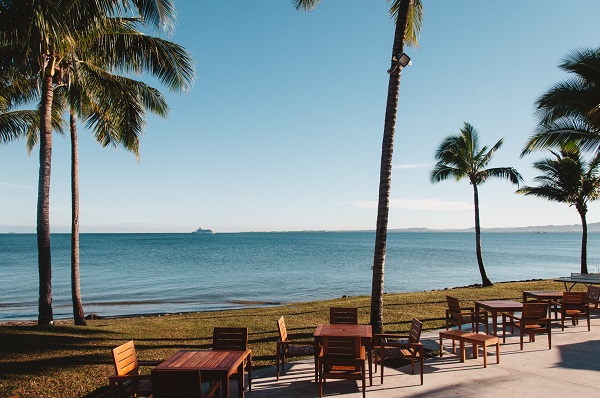 The Best Fiji Island For Couples
When it comes to planning a romantic Fiji escape, you may want to either a) look a little further afield or b) choose an adults-only resort with a limited quota of guests. Areas with hordes of tourists or one of the many family-friendly resorts likely aren't on the cards for you. For isolated bliss, the Yasawas is an excellent place to start, as there are loads of secluded couples-only stays. Among these is Turtle Island, an eco-retreat that allows just 14 couples at a time and that is home to Brooke Shields' Blue Lagoon, as well as the aptly named Honeymoon Beach. If you want privacy, but to stay near the mainland, the Mamanucas also has some award-winning, adults-only options, including Tokoriki Island and the overwater bungalows of Likiliku Lagoon Resort on Malolo.
The Best Island in Fiji For Beaches
If we're honest, there are postcard-perfect beaches all over Fiji, and not necessarily one ultimate isle. Decide on your top priority – luxury services, dreamy sunsets, seclusion, or bathwater-warm swims – and drill down the options from there. We've covered some of the best beaches in Fiji already, such as Turtle Island's Honeymoon Beach for its unparalleled privacy and quiet. Other spectacular beaches in Fiji include the easy to reach Natadola around half-an-hour from Nadi, which is a favourite for swimming; Castaway Island for its top-notch snorkelling and perfect white sands; Horseshoe Bay at Matangi Private Island, with its breathtakingly blue waters and inviting coral reef. And the magical coastline of Vomo Island, which you can enjoy 360-degree views of from atop Mt Vomo.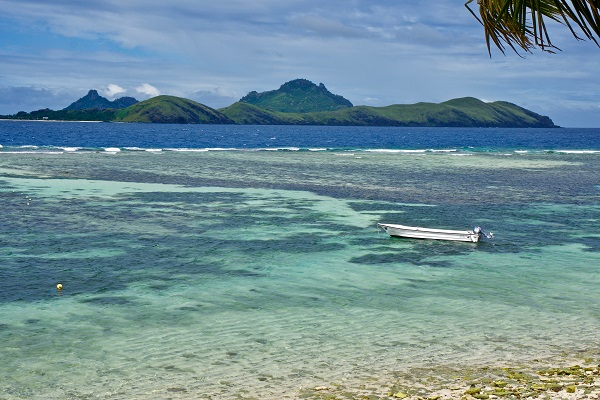 The Best Island in Fiji For Value
While Fiji is renowned for its luxe resorts and private islands (such as Laucala, which is owned by Red Bull billionaire Dietrich Mateschitz and costs more than $7000 per night to stay), it is possible to have a stellar vacation here on the cheap. It's all about choosing when you book, how you arrive and where you go. To avoid costly transfers once you've touched down at Nadi, instead of hopping all over the archipelago, choose one place to settle into, and use local boats to get around rather than booking through the hotels. When it comes to the best value Fiji island resorts, there are plenty of mid-range options, or if you're not fussy, you can backpack for as little as $10 a day. As mentioned, there are plenty of attractions on the main island of Viti Levu, allowing you to skip the transfer fees – look to the Coral Coast for beachy accommodation with all-inclusive facilities, meaning you can swim, snorkel, and laze among lush landscapes for less than $100 a night. Or if you have slightly more to spend, the Intercontinental on Natadola Beach right near Nadi is a pretty sweet place to land. If you're craving far-flung seclusion, however, you can have that on a budget, too. Try Mantaray Island Resort in the Yasawas, which offers everything from affordable dorms to cute treehouse shacks for two.
Ready for your Fiji island escape? Book cheap flights to Fiji with Webjet, and don't forget you can also find your perfect Fiji hotel or resort with Webjet too. Want to save a little bit of extra money on your Fiji holiday? Combine your airfare with your accommodation in the one booking with a Webjet Fiji holiday package.
Hero: Kuata, Fiji. Credit: Nicolas Weldingh on Unsplash