Larger but less populous than its northern neighbour, New Zealand's South Island is a natural wonder. Carved by glaciers and bursting with mountains, valleys and lakes, the South Island is understandably a mecca for adventure and nature-loving travellers. Here, you can go hiking and kayaking in the summer, skiing and snowboarding in the winter, and enjoy breathtaking scenery all year-round. So if you're in search of things to do in the South Island and are looking to get your fix of Mother Nature, or are on the hunt for inspiration for your New Zealand driving holiday, then choose a New Zealand road trip from the below list and start planning your perfect driving playlist now.
Queenstown to Milford Sound
Things to do on the South Island don't get much better than the drive from Queenstown to the Fiordland National Park in New Zealand's south-west. Follow the eastern shoreline of Lake Wakatipu out of Queenstown, which is framed by the rugged mountain range appropriately named The Remarkables, and in just two hours, you will reach Te Anau, the gateway to the Fiordland National Park. You can spend the night in this picturesque township, then drive the final 118 kilometres to Milford Sound.
This NZ South Island road trip itinerary offers the kind of scenery you see in movies but think can't possibly exist in real life. Crystal clear lakes, towering mountains and dramatic meadows will accompany you the entire journey, while traversing the 1.2 kilometre man-made Homer Tunnel is an engineering marvel that adds a unique touch to the drive. When you reach the village of Milford, you'll be greeted with more spectacular views, but your adventure doesn't end here. To truly appreciate the geography and wildlife of the Sound, leave your car behind and jump on-board a day cruise into the heart of the National Park – or, if you have the time, join an overnight cruise, which offers the chance to kayak or swim with dolphins.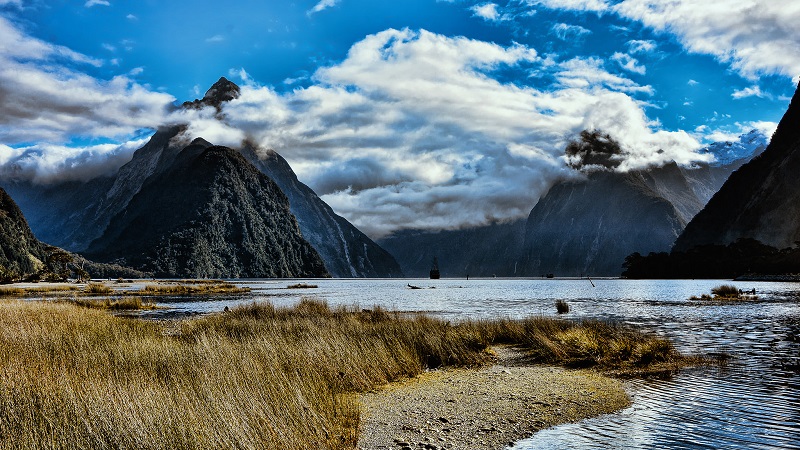 Queenstown to Christchurch
When you've finally had your fill of Queenstown's magnetic beauty and laid back vibe, load up the car and start making your way north to Christchurch. This New Zealand trip will take you up through the region's seemingly endless mountain ranges, and on to Lake Tekapo, the South Island's most photographed lake. While this body of powdery blue water is well for exploring, do make time for a detour to Aoraki/Mt Cook National Park, which lies 40 minutes' drive off the highway. Here, you can view the highest mountain in New Zealand, and stretch your legs along the stunning five-kilometre Hooker Valley Trail. This detour also involves a scenic drive alongside Lake Pukaki, so what's not to love?
From Lake Tekapo, this road trip itinerary continues north-east, and in another three hours, you'll reach your final destination. Allow yourself a couple of nights in Christchurch, the largest city on the South Island. While the city was rocked by a devastating earthquake in 2011, the 'Garden City' – as it is affectionately known – is well and truly open for business.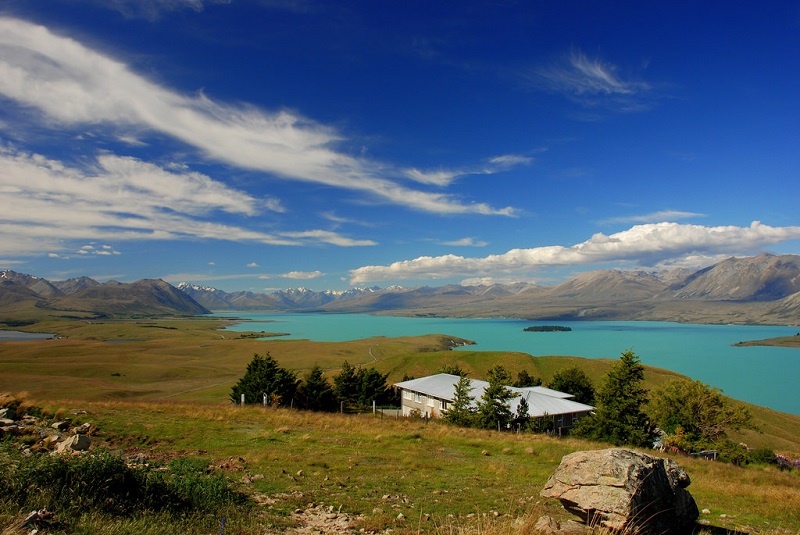 Nelson to Wanaka
The South Island's west coast offers some of the most scenic self drive opportunities in the entire country. Highway 6 will take you all the way from Nelson on the north coast to the spectacular alpine town of Wanaka, just an hours' drive north of Queenstown. The route encompasses mountains, rivers and historic towns, with large stretches of the road providing views of the wild Tasman coast. This NZ road trip will also take you past two of the country's most beautiful Ice Age remnants: Franz Josef Glacier and Fox Glacier. Both glaciers have easy walking trails that lead to viewing platforms, allowing for an idyllic way to stretch your legs.
As you continue south, you'll pass into Mount Aspiring National Park, which Lord of the Rings fans will recognise as the setting of Isengard. Then, after 767 kilometres, you'll finally reach Wanaka. This stunning resort town is set on the banks of Lake Wanaka and offers adventure seekers the chance to try canyoning, skydiving, jet boating, kayaking, skiing and hiking.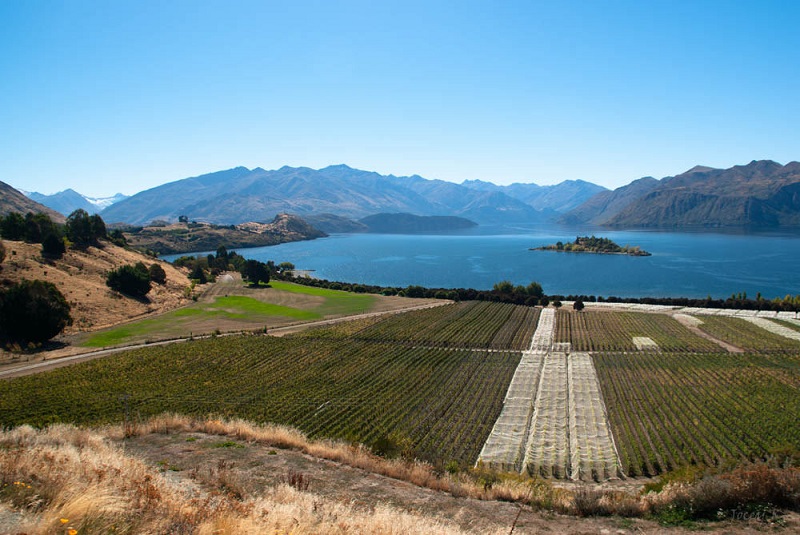 Dunedin to Central Otago
The west coast of the South Island certainly gets the lion's share of attention, but the countryside in the south-east is just as magical – and make a great backdrop for a New Zealand road trip. Located at the head of the Otago Harbour, the town of Dunedin offers a rich tapestry of Scottish and Maori heritage, and it's well worth spending some time here to enjoy the Victorian and Edwardian architecture. Then, it's time to hit the road.
The Central Otago region is perhaps best known for its wine – specifically, its world famous pinot noirs. The region boasts numerous cellar doors, and there are more fine dining restaurants, elegant bistros and quaint cafes than you could hope to indulge in on a single visit. The area also offers mountain vistas, but they're different to the ones in the west. Here, jagged peaks are replaced with rocky and wild hills, which grow golden in autumn. Perhaps the best word to define this region is 'cosy', so take your time and cruise the numerous country roads that offer a different perspective of New Zealand. Then, if you're heading back to Dunedin, head north along Route 8 to circle back along the coast.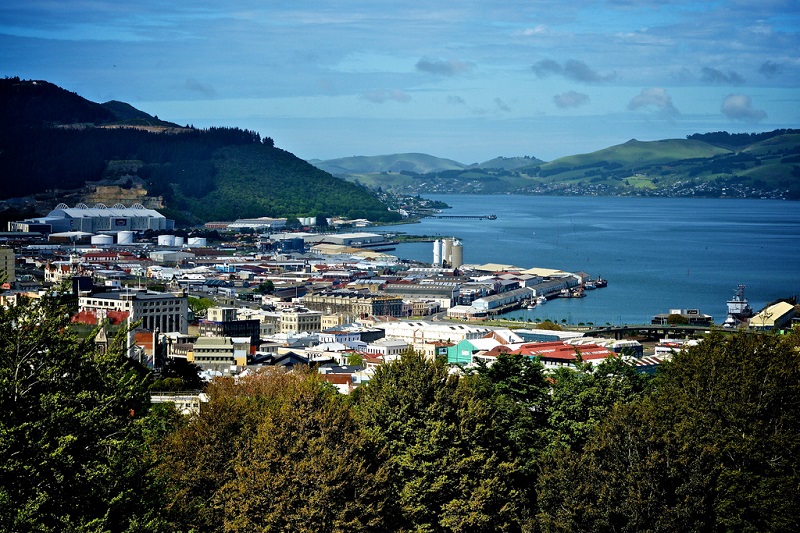 You can also find drives departing from Auckland and Wellington in our round-up of 4 Scenic Drives on the North Island. Then, when you find your perfect itinerary, book your flights, accommodation, and car or motorhome hire with Webjet. 
Feature image: Queenstown. Image: Andrea Schaffer / CC BY 2.0