Thinking of visiting Tokyo, Japan's capital and largest city? An eclectic, historic and incredibly unique city, there's so much to see, do and discover across its many districts. Whether you're set to enjoy a quick stopover or have the luxury to explore at a more leisurely pace, be sure to check out our top 10 things to do in Tokyo before you visit!
Shop 'til you drop in Ginza
Once the home of a silver coin mint, Ginza (meaning 'silver mine') has evolved over the last century to become one of Tokyo's top shopping destinations. Boasting a wide assortment of luxury retailers, including Chanel and Gucci, as well as Michelin starred restaurants, high end bars and grand department stores such as Wako, Matsuya and Mitsukoshi, the district has typically been associated with expensive fashion and indulgence. In recent years, international chains including H&M, Zara and Uniqlo have set up shop in Ginza, creating a shopping experience that is accessible to a wider range of budgets. Spend time admiring the beautiful window displays, browsing through the latest fashions and finding your own special buys.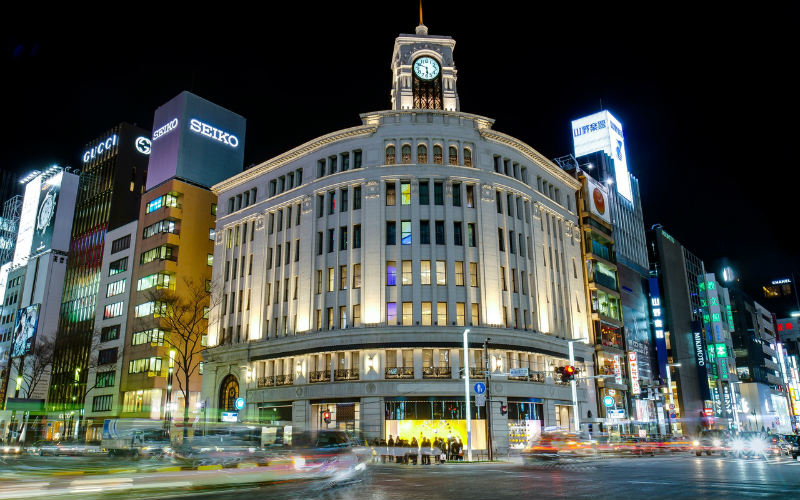 Join the inner city scramble at the Shibuya Crossing
Said to be among the world's busiest intersections, the Shibuya Crossing, located just outside Shibuya Station, is also one of Tokyo's most iconic landmarks. Surrounded by tall buildings plastered with LCD billboards and illuminated signs, the crossing is famed for the chaotic scramble of pedestrians that makes its way across the intersection in every imaginable direction. Although making your way across the crossing may only be a novelty the first few times around, there's nothing quite like taking a seat in one of the nearby buildings and watching on as the crowds of people make their way across the intersection. Shibuya Crossing is generally at its busiest during peak hour travel, so be sure to plan your visit accordingly.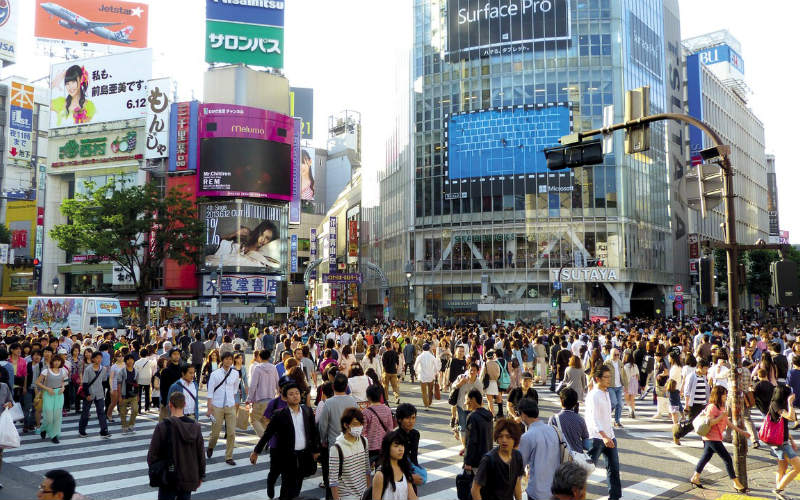 Cruise through Tokyo with MariCar
If donning a costume, climbing into a custom go-kart and driving along busy inner city streets sounds like something you'd be into, Tokyo is the destination for you. A local company known as MariCar operates go-kart tours of Tokyo, allowing you to dress up as a pop culture character and live out a real-life gaming experience in the heart of the city. Often touted as a real-life version of Mario Kart, the outdoor adventure is available to anyone with an international drivers licence and is a unique way to discover some of the city's popular districts and attractions.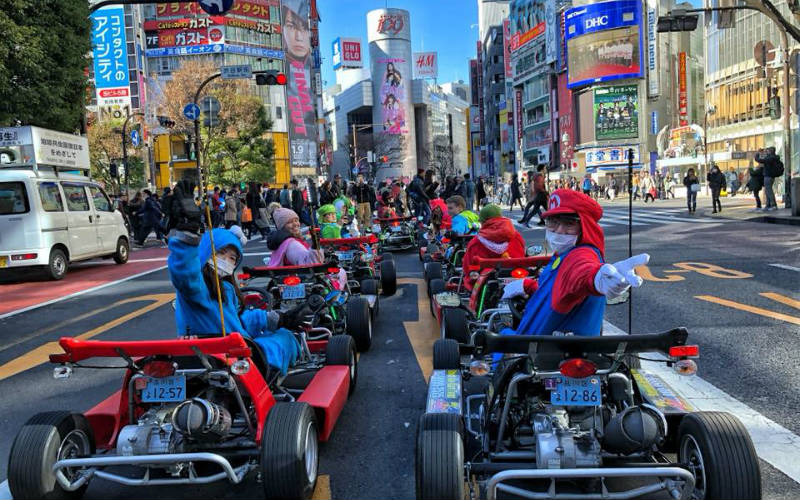 Spend a day exploring the Ghibli Museum
Dedicated to the much-loved works of Studio Ghibli, the Japanese animation studio that brought Howl's Moving Castle, My Neighbour Totoro and Spirited Away to life, the Ghibli Museum provides the perfect opportunity to learn more about the world-renowned films and their creators. Through charming displays, such as a re-creation of an art director's studio, and a variety of permanent exhibitions, the museum allows you to learn more about the studio, the inspirations of its artists, its history and some of the fascinating techniques used to develop their silverscreen masterpieces.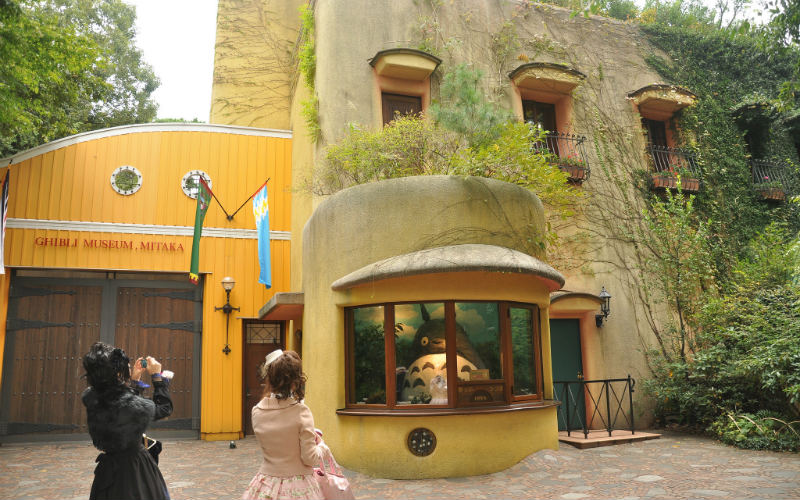 Admire the architecture of Sensoji Temple
Located in the Asakusa district, Sensoji Temple is a historic Buddhist temple that dates to around the 7th century CE. Considered to be the oldest of its kind in the city, as well as one of Tokyo's most important places of worship, the temple welcomes more than 30 million visitors each year, with its ornate design and grand scale making it a landmark well worth exploring. Visiting the complex, you'll pass through the Kaminarimon Gate, make your way through a street lined with stores and souvenir retailers, and head through the 10th century Hozomon Gate, before reaching the main temple. A great introduction to traditional architecture and Japanese culture, there's so much to see throughout the temple's grounds.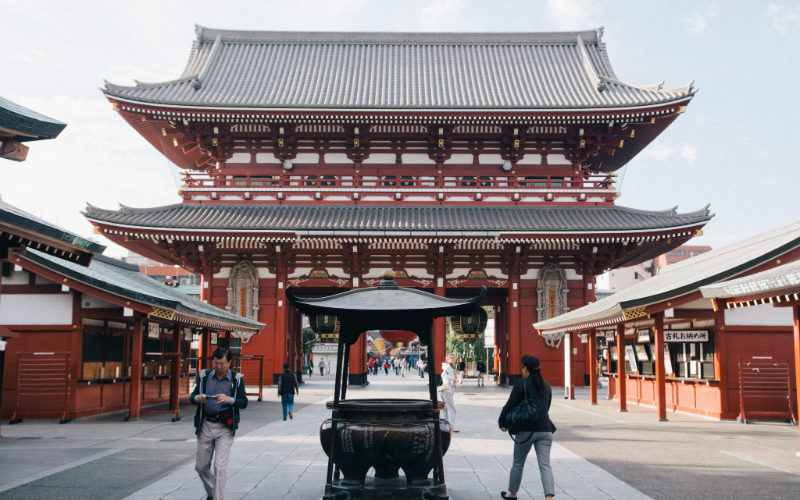 Learn about Japanese history at the Tokyo National Museum
The country's oldest national museum and also one of the largest art museums in the world, the Tokyo National Museum is home to an assortment of archeological artefacts and artworks originating from across Japan and Asia. Boasting a collection of more than 110,000 pieces, the collection is comprehensive and incredibly intriguing, providing an insight into the region's history and artistic styles that span from calligraphy and ceramics through to traditional paintings. Whether you happen to have an interest in Japanese culture, history or art, there's plenty to discover across the museum's exhibition galleries.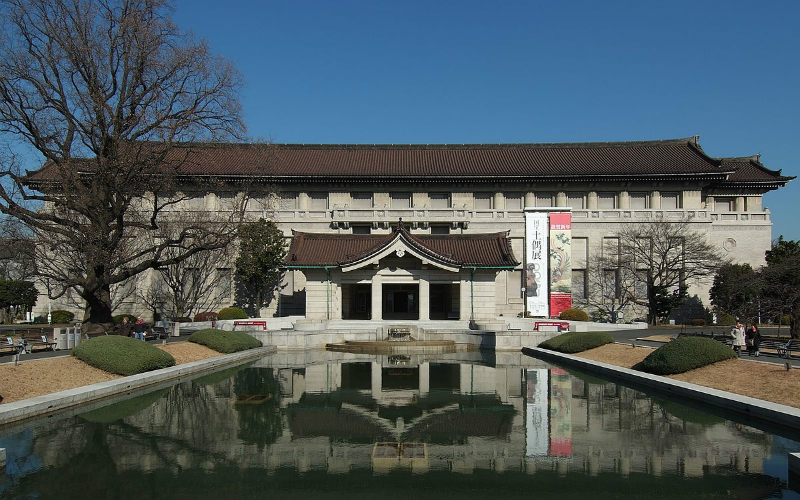 Pay a visit to the iconic Tokyo Tower
Standing at 333 metres above street level and painted in a distinctive red and white colour scheme, the iconic Tokyo Tower stands out amongst the Japanese capital's cityscape. The second tallest building in Tokyo, the tower is also the tallest self-supported steel tower in the world, offering fantastic views of the city from its observation decks. One of the icons of 20th century Tokyo, the tower may not be quite as new or tall as the Tokyo Skytree, but remains one of the city's must-see attractions. After paying a visit to the observation decks, head back down to street level and stop by Tokyo One Piece Tower, a theme park dedicated to the popular One Piece anime series.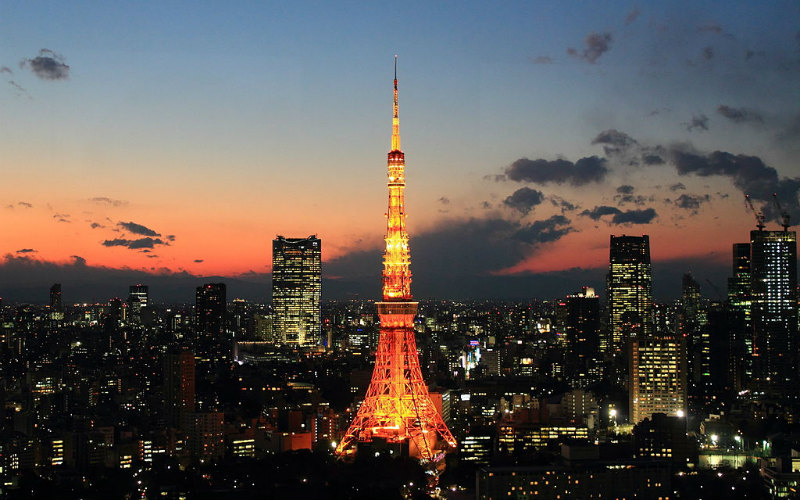 Dine in a themed cafe or restaurant
Embracing the weird, wacky and wonderful, Tokyo offers unforgettable dining experiences involving animals, robots and all manner of over-the-top themes. Among the city's most famous attractions, themed animal cafes provide the perfect opportunity to get up close to animals as diverse as cats, dogs, owls, hedgehogs and snakes. Originally developed to give inner city dwellers the chance to spend some quality time with animals, the cafes have become a hit with locals and visitors alike. If animals aren't your thing or you're looking for something a little different, make your way to one of Tokyo's robot restaurants, where cabaret, flashy costumes, lasers and robots are combined to deliver a show that is most definitely unlike any other.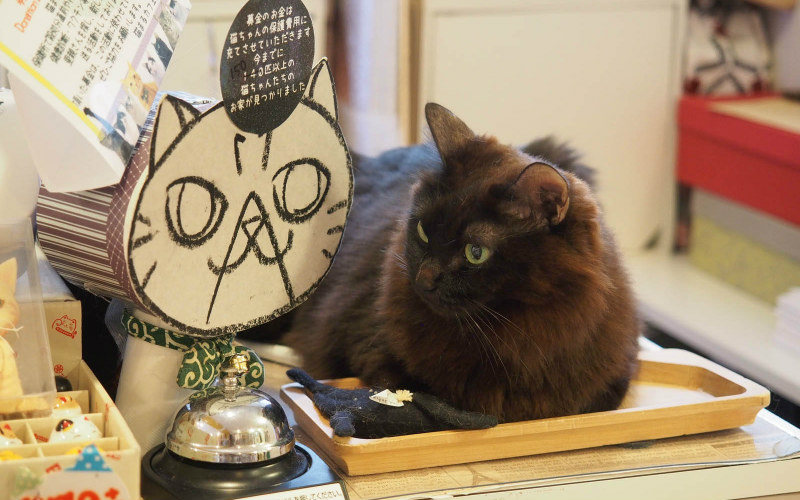 Soak up city views at Tokyo Skytree
Officially becoming Japan's tallest building in 2010, the futuristic looking Tokyo Skytree is another building worth visiting whilst in Tokyo. Offering breathtaking panoramic views across the city and out towards Mount Fuji, the tower is home to two observation decks, known as Tembo Deck (around 350 metres above street level) and Tembo Galleria (around 450 metres above street level), several cafes and a restaurant with arguably some of the best views in the country. The tower's observation decks are open from 8am to 10pm year round, allowing you to soak up the city's sights from early morning through to late at night. When you've finished admiring the view, head downstairs to the Solamachi complex which is home to a wide array of retailers and eateries.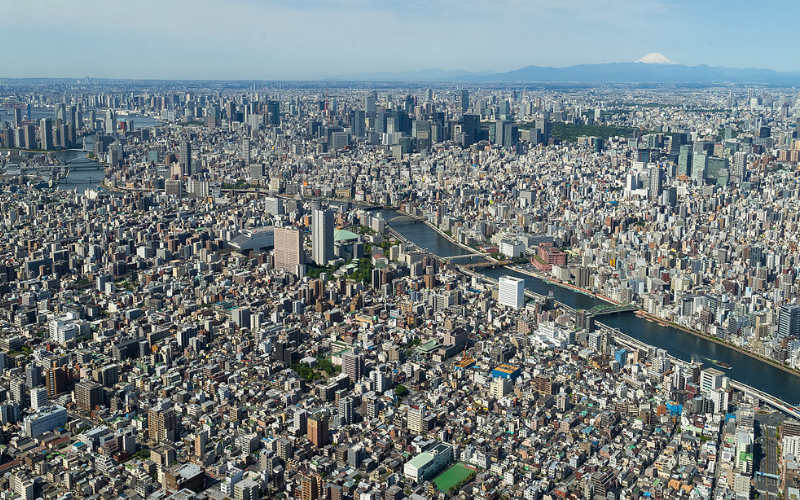 Find the latest tech at Akihabara Electric Town
After World War II ended and Japan started to look towards the future, Akihabara Electric Town emerged as the place to find and purchase just about any gadget you could think of, from basic home appliances and radios, through to computers and video games, in the following decades. While the popularity of internet shopping has helped to make finding and buying electronics easier, Akihabara remains one of Tokyo's top places to get your fix of the latest tech. Take a stroll through the big name chain stores or spend some time browsing the assortment of one-man stalls scattered throughout its streets. Once exclusively known for its high tech pedigree, Akihabara Electric Town has now also become a top destination for lovers of all things anime and manga, with stores catering to the booming industry now found across the district.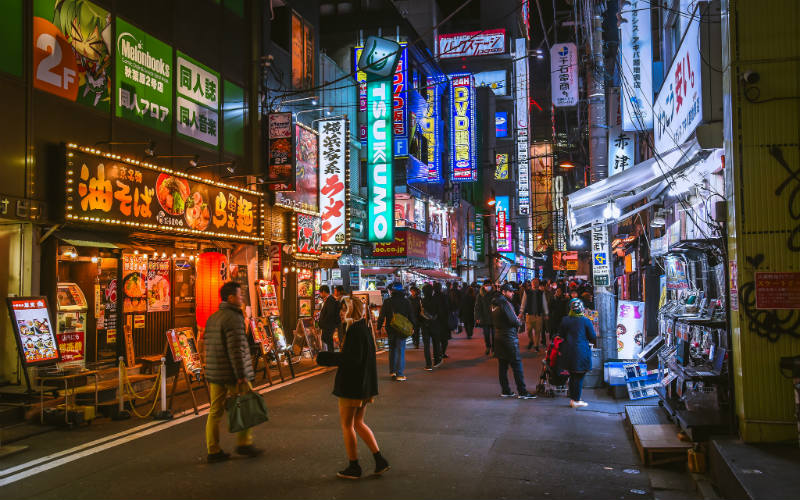 Ready to discover the unique experiences and attractions scattered across Tokyo? Find and compare cheap flights to Tokyo with Webjet today!
Feature Image Credit: Yoshikazu Takada / CC by 2.0.