As more and more travellers return to the skies, airlines are starting to progressively increase their domestic flying!
Whether you've been dreaming of a long-awaited getaway, or travelling domestically to visit friends and family, we can help you find the best flight options.
The route map below outlines Air New Zealand's updated domestic flight availability.
Discover updated domestic flight routes available:
Air New Zealand

Air New Zealand have added more domestic services to their schedule and are now flying on additional routes to support the demand for domestic travel.
The airline is currently operating around 50 per cent of its usual domestic capacity, and days of operation will continue to be evaluated as demand changes.
Flights are available to book to and from Auckland, Christchurch and Wellington, and to a range of regional destinations. Refer to the route map below.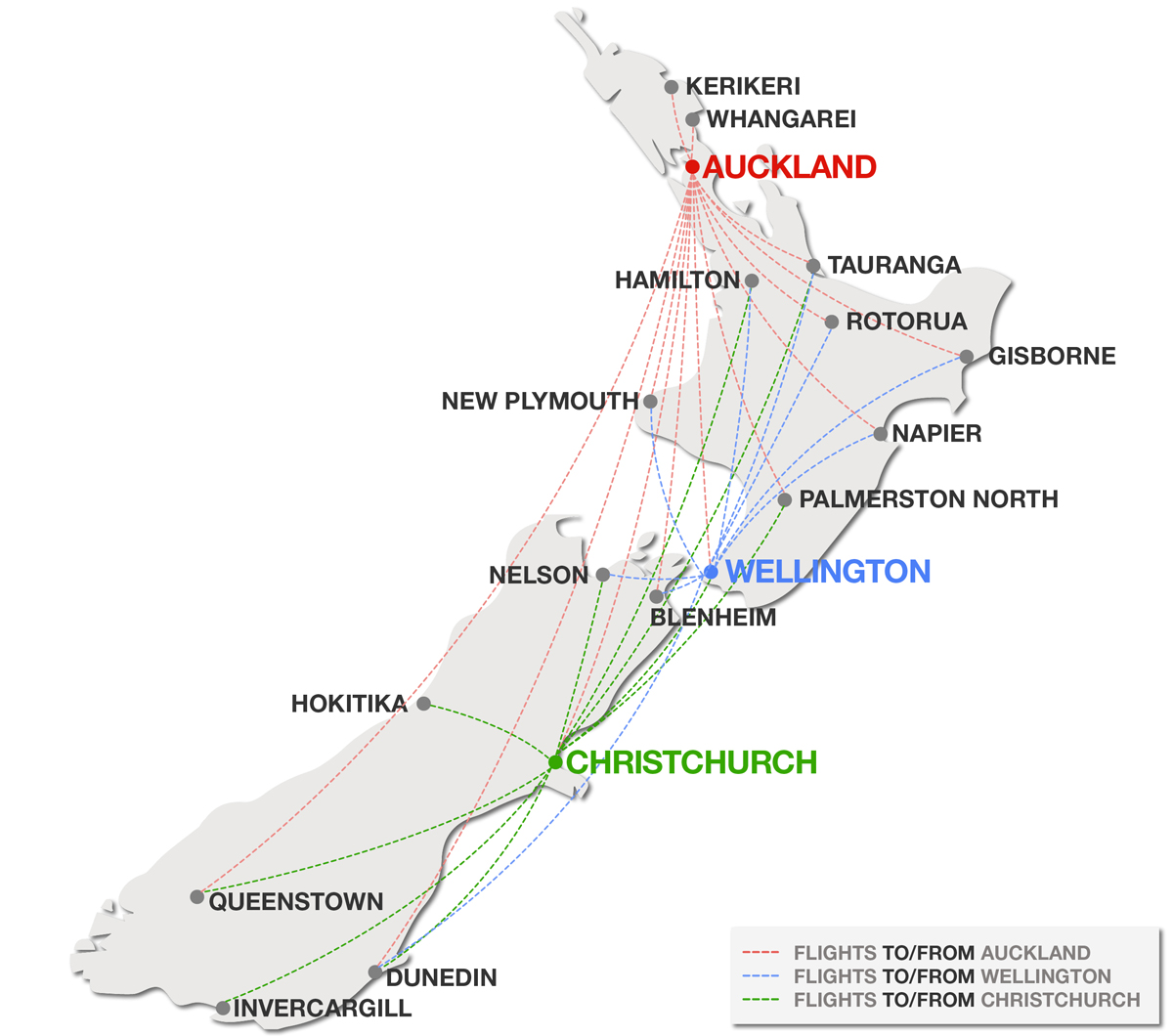 Please note that these services may be subject to change at any time without notice, and may only be available on some days. Information accurate as of 22 June 2020.