Fly to Hawaii and Mainland USA!
Enjoy 1 free stop-over in Honolulu*, on your way to or way back from Mainland USA on Hawaiian Airlines.
Stop over in the beautiful Aloha state and experience paradise like never before, before continuing your journey to top destinations in the USA such as Los Angeles, New York and San Francisco and explore bustling cities to stunning national parks.
Experience the Aloha spirit the moment you step on board your Hawaiian Airlines flight.
Book your USA Adventure with Hawaiian Airlines at Webjet.
---
Fly With Hawaiian Airlines
Hawaiian is the only airline able to provide single-carrier service from the Western U.S. and the South Pacific to the Hawaiian Islands. The airline takes pride in servicing its passengers with the same warmth that is a trademark of Hawaii.
About Hawaiian Airlines
Now in its 94th year of continuous service, Hawaiian is Hawaiʻi's biggest and longest-serving airline. Hawaiian offers approximately 150 daily flights within the Hawaiian Islands, and nonstop flights between Hawaiʻi and 15 U.S. gateway cities – more than any other airline – as well as service connecting Honolulu and American Samoa, Australia, Japan, New Zealand, South Korea and Tahiti and more recently the Cook Islands.
Consumer surveys by Condé Nast Traveler and TripAdvisor have placed Hawaiian among the top of all domestic airlines serving Hawaiʻi. In 2022, the carrier topped Travel + Leisure's 2022 World's Best list as the No. 1 U.S. airline and was named Hawaiʻi's best employer by Forbes. Hawaiian® led all U.S. carriers in on-time performance for 18 consecutive years (2004-2021) as reported by the U.S. Department of Transportation.
The airline is committed to connecting people with aloha by offering complimentary meals for all guests on transpacific routes and the convenience of no change fees on Main Cabin and Premium Cabin seats. HawaiianMiles members also enjoy flexibility with miles that never expire. As Hawai'i's hometown airline, Hawaiian encourages guests to Travel Pono and experience the islands safely and respectfully.

The warm appeal of Hawaii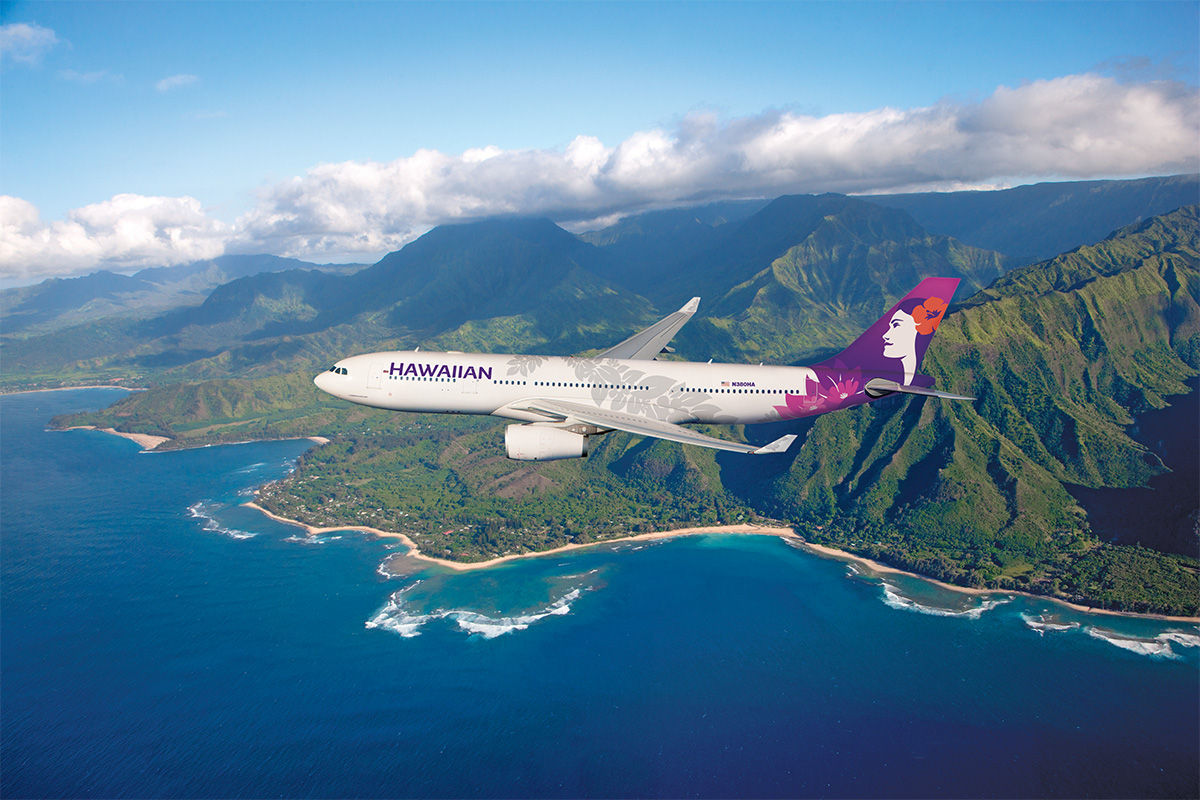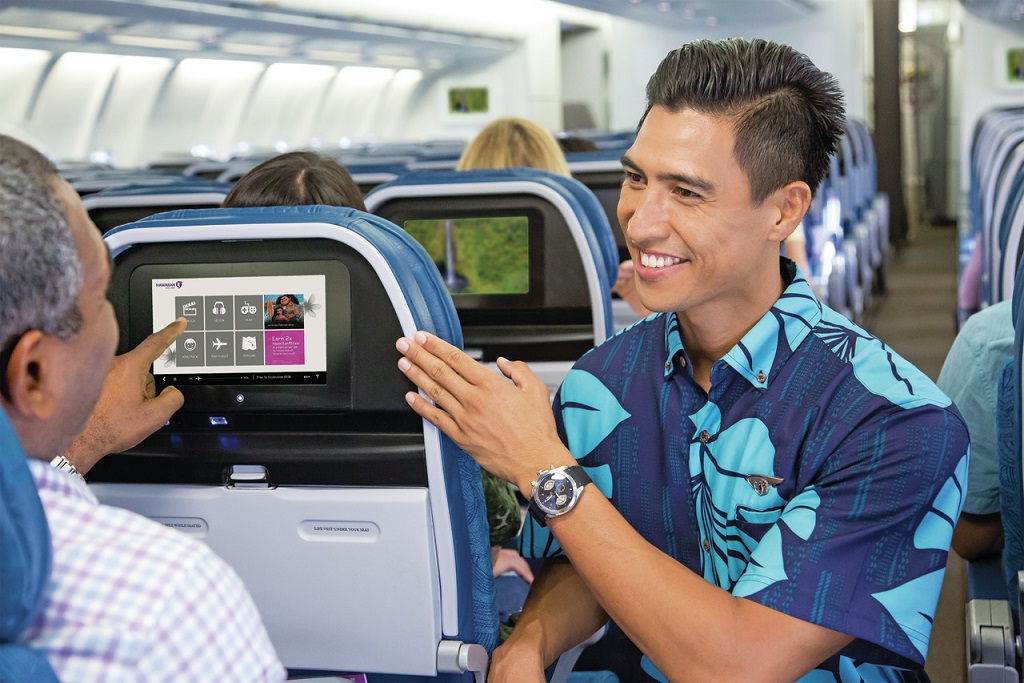 Hawaiian Airlines flies 3x /week from Auckland to Honolulu, and beyond to the islands of Maui, Kauai and Hawai'i, the Big Island, as well as 15 destinations on the US mainland including Los Angeles, New York, San Francisco, Seattle and Las Vegas.
All fares from New Zealand include meals, drinks, main screen entertainment and, for each passenger, a generous baggage allowance of two checked items, each weighing up to 32 kilograms. Underpinning all of this is the authentic "aloha spirit" of both Hawaiian Airlines and Hawaii. Just an overnight flight from New Zealand, Hawaii offers plentiful accommodation, meeting facilities and touring activities, offering a broad choice for leisure, conference and business travellers.
In addition to its own HawaiianMiles loyalty programme, Hawaiian is a partner in Velocity, the loyalty programme of Virgin Australia, enabling members to earn or redeem Velocity points on Hawaiian Airlines services.
Cabin Class
Economy Class Cabin
Experience Hawaiian-style hospitality in our spacious widebody cabins. We offer delicious snacks and complimentary meals at meal time.Hawaiian Airlines Economy cabins contain seats with a pitch of 30 to 34 inches depending on the aircraft and row. The in-flight menu features a choice of complimentary main meals and beverages including beer and wine. Hawaiian Airlines has video on demand DidEPlayers which offer a range of movies, TV shows, cartoons and music videos. DidEPlayers can be rented on all 767 aircraft and are available on seat-back screens on A330 flights.
Services and Amenities:
No change fees
Complimentary meal
Complimentary non-alcoholic beverages
Complimentary first 2 checked bags (up to 32 kg each)
Complimentary In-Flight Entertainment
Advanced seat selection
HawaiianMiles members earn one mile for every mile flown
Extra Comfort Economy Class
Services and Amenities:
More legroom
Priority security line*
Priority boarding
Early access to overhead bin
Personal electrical power outlet (Only available on our Airbus A330 and A321neo)*
Amenity kit (For International flights only, excluding Papeete, Pago Pago and Rarotonga)

Business Class
Treat yourself to First/Business Class and discover the ultimate flying experience with an array of extra services and amenities. Whether on a romantic getaway, family vacation, or business trip, you will be immersed in an exceptional level of relaxation as you experience our highest level of comfort.
Services and Amenities:
180° Lie-Flat seat
Two USB ports and full AC power in each seat
Privacy screen
No change fees
Complimentary in-flight entertainment via personal large-format tablet
Complimentary Lounge/Club Access
Complimentary first 2 checked bags (up to 32 kg each)
Pillow and blanket (North America flights excluding JFK)
Plush quilt, lounging and sleeping pillows, mattress pad, amenity kit and adjustable slippers (International flights and JFK)
*Priority Security line is a separate line from the general security lines. Passengers will still go through the TSA security screening process but this is usually a shorter and faster line than the general security line. Priority Security lines are available in Austin, Honolulu, Las Vegas, New York, Oakland, Sacramento, San Diego, San Francisco and San Jose.
---
Experience USA
Embark on an extraordinary journey through the United States of America, where awe-inspiring natural landscapes intertwine with captivating historical regions. Brace yourself for an unparalleled adventure amidst the boundless array of breathtaking vistas, diverse cultures, and unforgettable encounters that lie ahead.
Los Angeles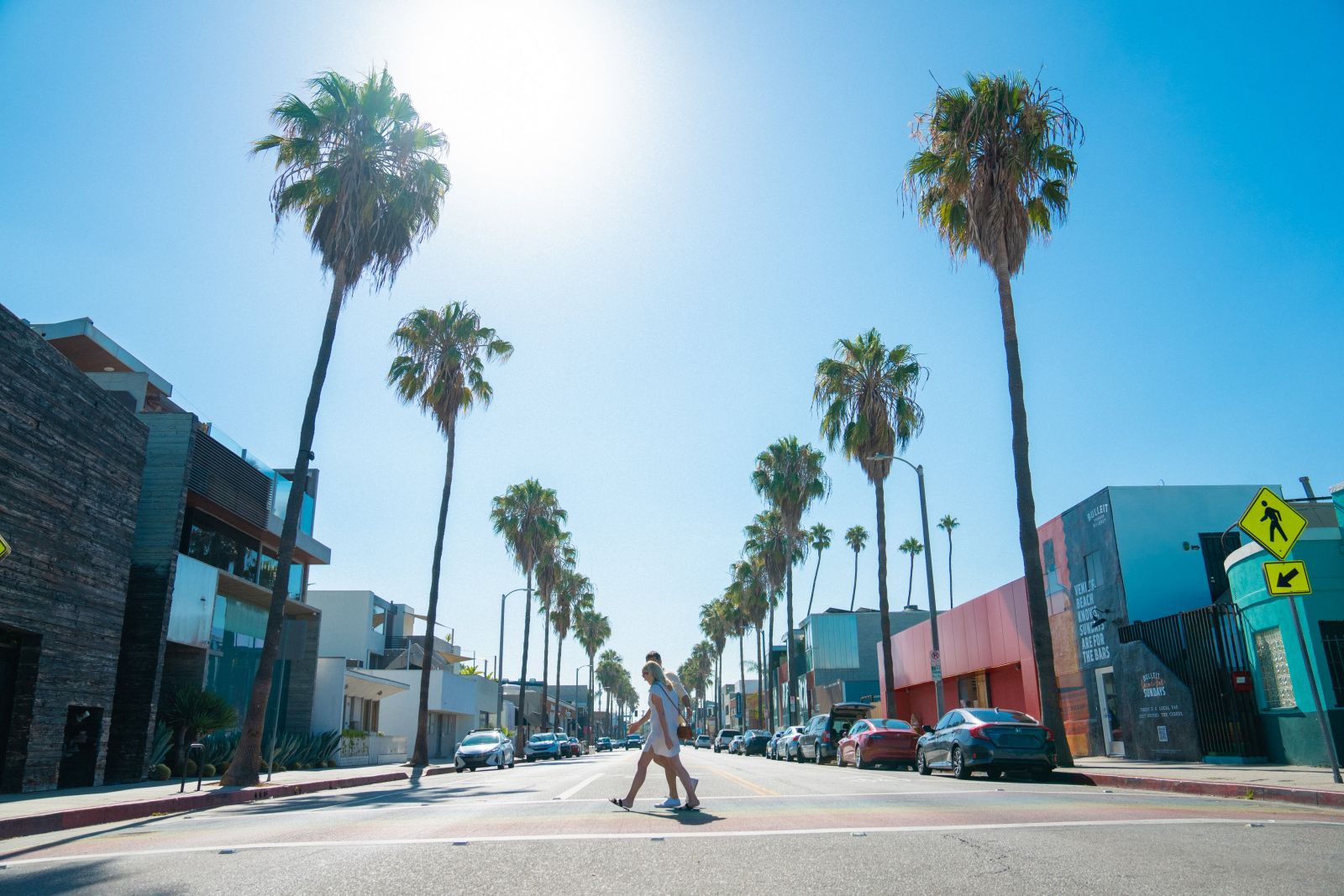 Visit Los Angeles to experience iconic attractions like the Hollywood Walk of Fame, stunning beaches like Santa Monica, vibrant cultural scene at the Getty Center, and breathtaking views from Griffith Observatory. Discover the magic of the City of Angels.
New York City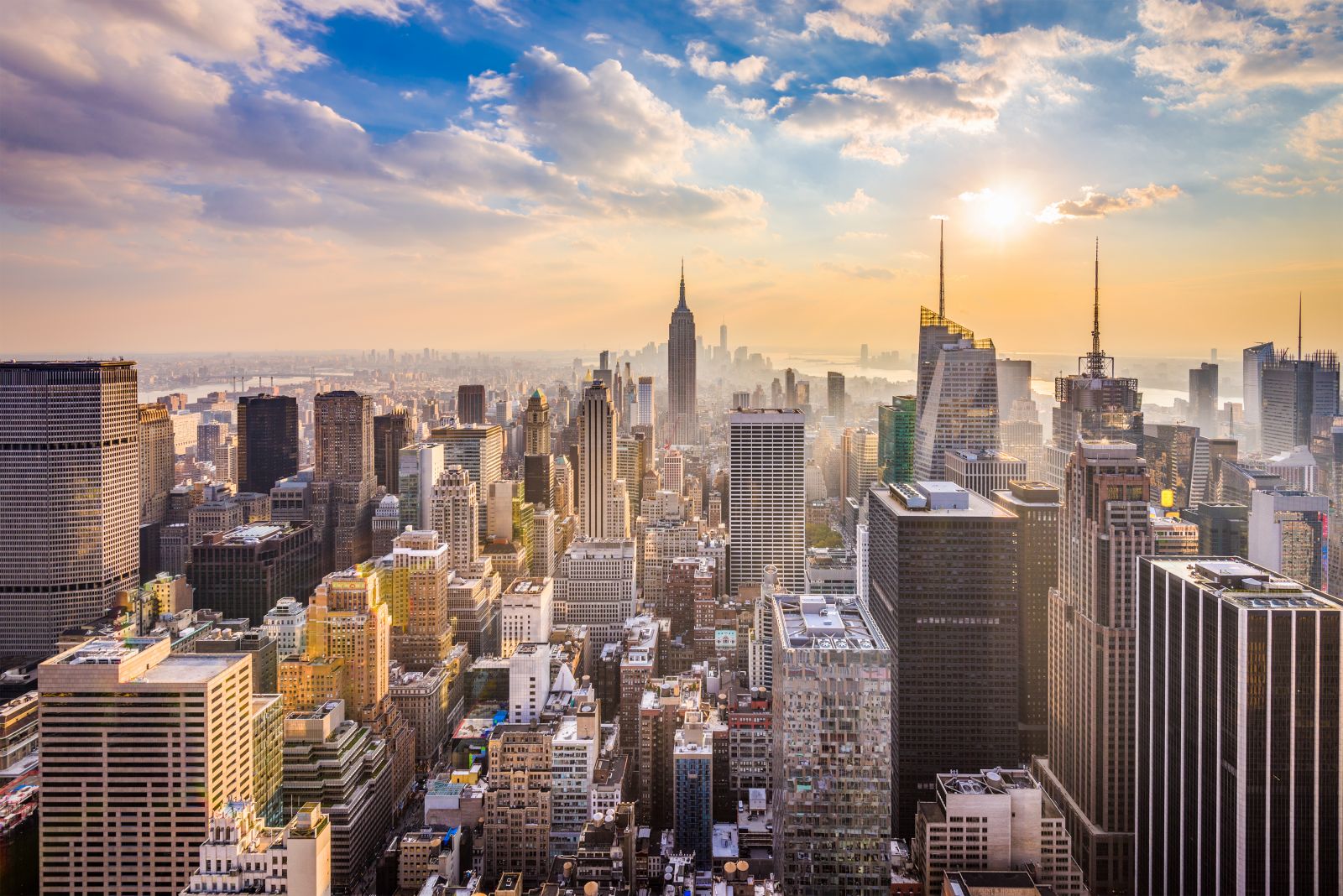 Discover iconic landmarks like the Statue of Liberty and Times Square, immerse yourself in the vibrant art scene at the Metropolitan Museum of Art, and explore Central Park's natural beauty. Experience the energy of the city that never sleeps.
San Francisco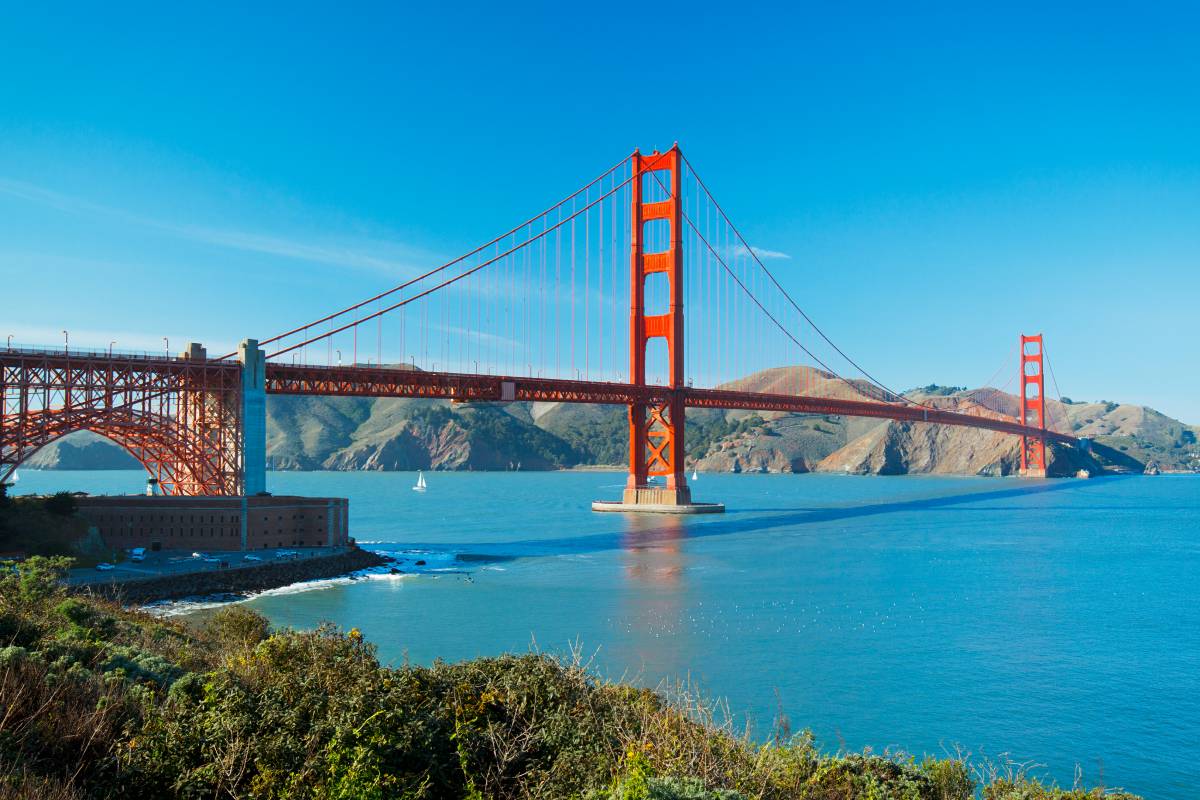 Discover the wonderful city of San Francisco, where you can marvel at the iconic Golden Gate Bridge, explore the historic Alcatraz Island, and immerse yourself in the cultural delights of Fisherman's Wharf. Unforgettable experiences await in the City by the Bay.
Las Vegas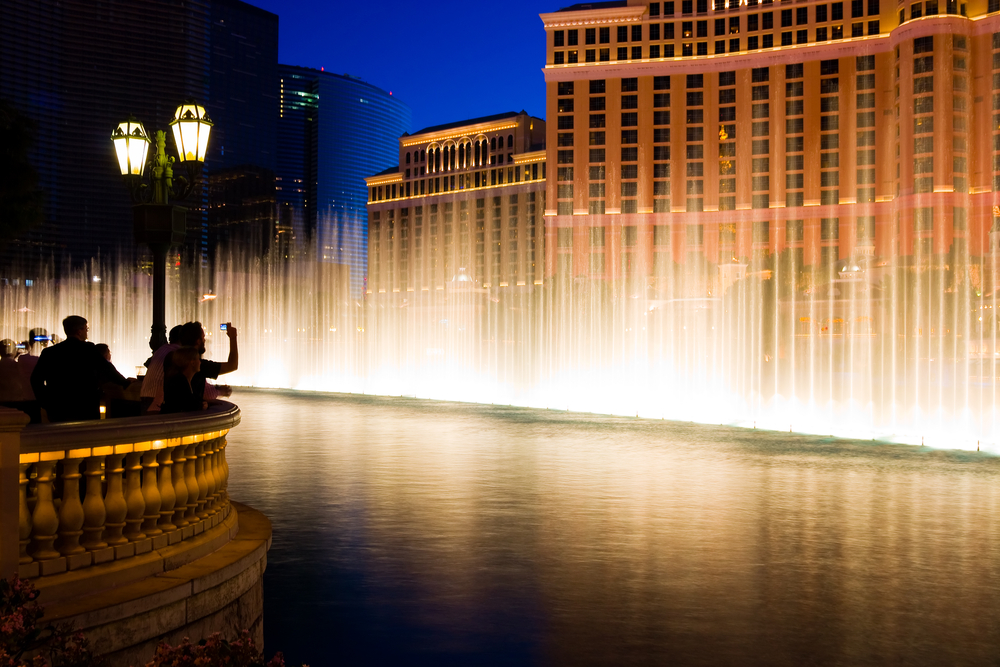 Experience the glitz, glamour, and endless excitement in the Entertainment Capital of the World! Explore the iconic Las Vegas Strip, visit the breathtaking Grand Canyon, try your luck at world-class casinos, and witness unforgettable live shows.