Hire a Motorhome in Valencia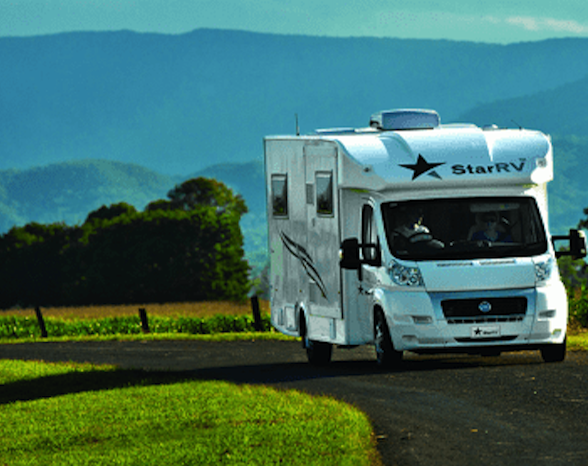 As the third largest city in Spain, Valencia is an exciting place to visit during your trip around the country. With a coastal location, Valencia is within easy reach of some of the most popular beaches in Spain. The Valencia region has an interesting history, particularly when it comes to trading. Over the years, many different cultures have had an influence on Valencia through trade, shaping it into the city it is today. The Old Town of the city has plenty of landmarks – such as museums, cathedrals, and the Silk Exchange – where you can learn more about the area's history. The Old Town has a quaint Mediterranean atmosphere with narrow cobblestone streets, open pedestrian squares, and lots of local cafes. While history is important to Valencia, there is a definite modern side to the city as well. Throughout Valencia, you can enjoy colourful street art, a vibrant nightlife, busy markets, and some cutting-edge science museums. The food scene is another major draw to Valencia, featuring some popular Spanish dishes, such as tapas, paella, and churros. Valencia is the epitome of Mediterranean living with its exciting history and culture along with almost year-round sunshine. Valencia is the perfect place to experience the culture of Spain. Explore the region with campervan hire Valencia.
Things to Know About Hiring a Motorhome in Spain
In order to hire a campervan in Valencia, drivers must be at least 21 years old, have a full driving license, and have a clean driving record for the previous year. English-language driving licenses are accepted in Spain, so you won't need to apply for a separate international driving permit.
In Spain, cars drive on the right side of the road. Campervans are permitted to stay overnight in designated places, including campsites and designated campervan parking spaces. Some vineyards and farms in rural Spain also allow campervans to stay overnight.
Reasons to Hire Campervan in Valencia
• Have the freedom to explore Spain on your terms. With a campervan, you won't need to stick to the schedules of public transport or tour operators. And if you decide to alter your road trip plans, you can do so without having hotel or train bookings to stop you.
• You can save money staying in a campervan compared to a hotel.
•Travelling in a campervan can range from basic to luxury based on your travel preferences. This all depends on what model of campervan and which campsites you choose.
• You can wake up to a new view of Spain every morning.
• Your Spanish holiday will feel like a true adventure.
Things to Do Around Valencia
Valencia Cathedral
This impressive cathedral was built in the 13th century and combines gothic, Romanesque, and baroque architectural styles. Along with the beautiful design, the Valencia Cathedral is known as the home to the Holy Chalice. It is an ancient gemstone-covered cup that many believe to be the Holy Grail, which was used during the famous Last Supper. Micalet Tower is another major feature to the cathedral. It houses Valencia Cathedral's main clock bell and also offers an incredible view over the city.
City of Arts and Sciences
The City of Arts and Sciences consists of several museums and cultural spots. The buildings have a futuristic design and are surrounded by shining pools of water. With all there is to see, the City of Arts and Sciences is like a small city within a city. Several of the museums here are interactive, teaching visitors about all different aspects of art and science. Some of the most popular spots to visit within the City of Arts and Sciences include the planetarium, the oceanographic park that features more than 500 species of sea life, and an opera house that hosts regular performances.
La Lonja de la Seda
This UNESCO World Heritage site is one of the most famous spots in the Valencia region. Construction on the building began in 1482 and was used as a place to trade silk. At the time, Valencia was known as one of the most prominent trading ports in Europe. La Lonja de la Seda translates into English as the "Silk Exchange." It features a gothic style that was popular at the time it was built. While walking through the Silk Exchange, you can admire its intricately-designed vaulted ceilings and spiral columns throughout the main trading hall.