Hire a Motorhome in Murcia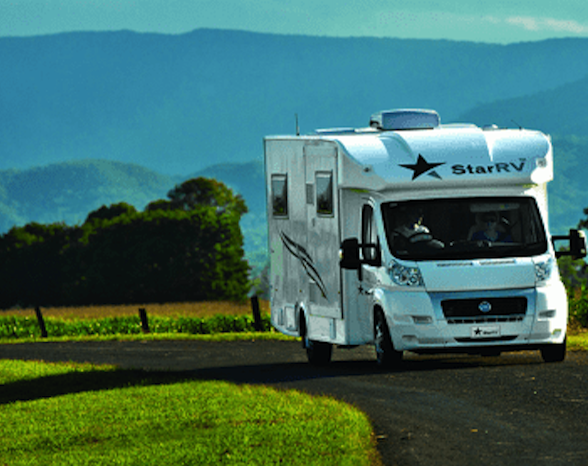 Murcia is a small inland city in eastern Spain. While the city has easy access to some incredible nature, it is off the main tourist track of the country's east coast. Since it receives fewer tourists than some of its neighbouring cities, Murcia is the perfect place to get the authentic Spanish experience. Within the city, there is some great shopping, a charming cafe scene, and an impressive food scene specialising in a variety of tapas. Within easy reach of Murcia, you can explore some incredible nature. There are mountains, quiet stretches along the Costa Blanca and Costa Cálida, and access to the Bullas wine region. Murcia seems to have a slower and more relaxed pace compared to other Spanish cities, making it a great place to begin your road trip around the country. After spending some time in Murcia, you can make your way up the coast to Alicante and Valencia, down the coast to Almeria and Malaga, or further inland to experience the breathtaking countryside of Spain.
Things to Know About Hiring a Motorhome in Spain
To hire a campervan in Spain, drivers must be at least 21 years old and have a full driving license. Drivers must also have a clean driving record for the previous year. While some countries require an international driving permit for all licenses that are not in the local language, Spain does not. If your driving license is in English, you can use it to rent a campervan in Spain with having to obtain any additional permits.
While driving in Spain, remember to stick to the right side of the road. When you are planning to stop for the night, also be sure to find a spot that accepts campervans. Campervans are able to stay the night at most campsites and campervan designated parking spaces. They are also welcome at some farms and vineyards throughout Spain.
Reasons to Hire Campervan in Murcia
• Travelling by campervan allows you to design your own schedule. You don't need to work around the timetables of public transport, and you can alter you travel plans without hotel bookings to hold you back.
• Travelling by campervan can be more affordable than staying in hotels and travelling from city to city by train.
• You can easily visit places that are not within reach of public transport.
• You can tailor your road trip to be as basic or as luxurious as you would like depending on which campervan and campsites you choose. This can be changed based on your budget and travel preferences.
• You can wake up to a different view of Spain each morning.
• Your journey around Spain will feel like a true adventure when you're seeing it from the road.
Things to Do Around Murcia
Monteagudo Castle
Monteagudo Castle is an impressive landmark located a short distance outside of Murcia. The castle was built in 825 AD as a way to protect the new city of Murcia. The castle is based on top of a steep limestone hill and can be seen from all over the surrounding area. A prominent feature of the Monteagudo Castle is the commanding statue of Christ that was placed on top of its during the 1950s. While visitors aren't able to go into the castle, you can get right to the base of the hill for a stunning view up to the castle and statue.
Terra Natura Murcia
Terra Natura is a large zoo that has become highly regarded for its approach to animal welfare and conservation. Rather than tight cages, the animals have large areas to roam around that closely resemble their natural habitats. There are several endangered animals who call the Terra Natura home, including the European lynx and the Iberian wolf. In addition to some endangered species, you can also see a variety of animals from around the world, including lions, zebras, and giraffes. Terra Natura works to educate its visitors about the different animals who live there through a variety of talks and activities during the day.
Floridablanca Gardens
The Floridablanca Gardens are located across the river from central Murcia and are a favourite among locals. With lots of green space and a calming atmosphere, the park is the perfect place to escape the busyness of the city for a little while. The Floridablanca Gardens are the oldest public park in Murcia, having been built in 1848. The main landmark of the park is its old ficus trees, which offer a fairytale-like feel to the gardens. If you are looking for a quiet place to get out of the city and experience some nature, the Floridablanca Gardens are a great place to go.