Hire a Motorhome in Ibiza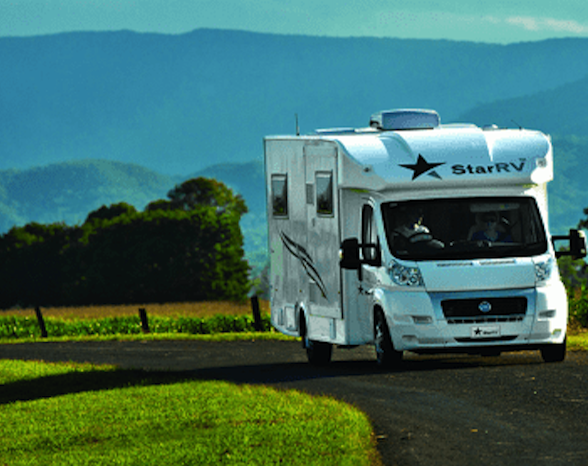 Located off the east coast of Spain, Ibiza is one part of the country's Balearic Islands. Ibiza is particularly well-known for its nightlife, due to the many celebrities and famous DJs who frequent the island. But beyond the bars and nightclubs, there is so much natural beauty to experience around Ibiza. As an island, Ibiza has some incredible beaches and vibrant seaside villages. Head inland from Ibiza Town and you can experience a quiet side to Ibiza that you may not have known existed. While travelling through Ibiza, you can experience art, history, shopping, and an impressive food scene. Along the coastline, there are some gorgeous cliffs and rock formations as well as ample opportunities to go snorkelling or scuba diving. No matter what you are looking for in an island getaway, Ibiza has something to offer all different types of travellers. Hiring a campervan is a great way to fully experience Ibiza and see every corner of the island.
Things to Know About Hiring a Motorhome in Spain
In order to hire a campervan in Spain, drivers are required to be at least 21 years old, have a full driving license, and have a clean driving record for the year prior to renting. English-language driving licenses are accepted when renting a motorhome in Spain. If your license is in English, you don't need to worry about applying for a separate international driving permit.
While driving in Spain, make sure you stay on the right side of the road. When stopping for the night, it's also important to find a spot that welcomes campervans. Campervans are welcome to stay overnight at most campsites and parking spaces that are designated to campervans. They are also welcome at some farms and vineyards throughout Spain.
Reasons to Hire a Campervan in Ibiza
• You can design your travel schedule exactly as you like it; no need to work around the schedules of public transport. If you decide to change your day-to-day travel plans, you can do so without having hotel or train bookings to restrict your options.
• Travelling and staying in a campervan can save you money compared to travelling by train and staying in hotels.
• Visit places that are off the beaten track that may not be accessible by public transport.
• Tailor your trip to your budget and travel preferences. Travelling by campervan can be as basic or as luxurious as you would like.
• Wake up to a different view of Spain every morning.
• Experiencing Spain from the road will make your holiday feel like a true adventure.
Things to Do Around Ibiza
Playa d'en Bossa
One of the most popular activities for visitors to Ibiza is spending time at the beach. As an island, there are a wide variety of beaches to visit across Ibiza. Located a short distance from the town, Playa d'en Bossa is the longest beach on the island and one of the most popular. During the day, local DJs play music on the beach to keep the atmosphere lively. There are also a number of beach activities to enjoy at Playa d'en Bossa, including paddle boating and jet skiing. Once you've spent some time at the beach, make your way to the impressive food and drink scene that lines the beach.
Dalt Vila
Located on a large hill beside the sea, Dalt Vila is the oldest neighbourhood in Ibiza Town. It is surrounded by stone walls and is made up of cobblestone streets, old architecture, and lots of historic landmarks. There are three official walking routes through the neighbourhood, which will take you past a variety of art, statues, towers, and more to give you an insight into the history of Ibiza. Due to its hilltop location, Dalt Vila also offers some incredible views over Ibiza and the sea.
Es Vedrà Island
Es Vedrà is an uninhabited island located off of Ibiza's west coast. The island is a protected natural park where visitors can enjoy some incredible nature and lots of wildlife, such as goats, lizards, and falcons. The most imposing feature of Es Vedrà is the tall limestone cliff that shoots up 413 metres, making for a gorgeous sight. Water activities are also a popular way to enjoy Es Vedrà. The clear water around the island make it an ideal place to go snorkelling or jet skiing.