Hire a Motorhome in Almeria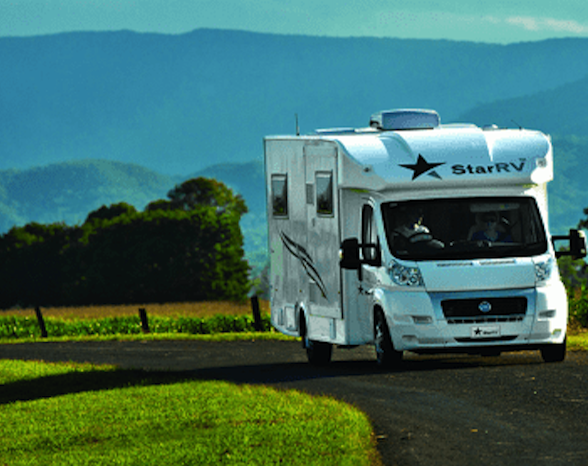 In Spain's southern region of Andalucia, you'll find the charming little city of Almeria. Almeria offers lots of history, but is also a modern and exciting Spanish city. The city is home to a variety of ancient landmarks, many of which are more than 1,000 years old. Several cultures and religions have influenced Almeria over the years, leading to the unique culture and variety of architectural styles that you will experience there today. In order to learn more about the history of Almeria, the city has an abundance of museums, historic landmarks, and cathedrals. Visitors to Almeria can also enjoy a similar buzz of energy that can be found in the major cities of Spain. The city has a variety of cafes, restaurants, and boutique shops as well as an ideal placement next to the Mediterranean. Almeria is within reach of some of the best beaches and coastal areas of Andalucia and southern Spain. Almeria is a small city, but it has a big personality that will help you experience the true culture of Spain. Campervan hire Almeria is a great way to begin an adventure around Spain.
Things to Know About Hiring a Motorhome in Spain
Drivers must be at least 21 years old and have a full driving license in order to rent a campervan in Spain. You also must have a clean driving record for the prior year. English-language driving licenses are accepted when renting a car in Spain, so there is no need to apply for an additional international driving permit.
While driving in Spain, remember to stay on the right side of the road. When parking for the night, be sure to pick a spot that is acceptable for campervans. This includes designated campervan parking spaces and campsites as well as some farms and vineyards that welcome campervans.
Reasons to Hire Campervan in Almeria
• Hiring a campervan gives you more freedom to explore. You can visit places that aren't accessible by public transport, and you don't need to rely on the schedules of public transport or tour operators.
• Staying in a campervan can be more cost-effective than staying in a hotel.
• You can make your way around the country on your schedule. If you decide to stay in a place longer than you planned, that's no problem as there are no train or hotel bookings to hold you back.
• Travelling in a campervan can range from basic to luxury, depending on the campervan model and campsites you choose. This all depends on your budget and travel preferences.
• You can wake up to a new view every morning.
• Your holiday will feel like a true adventure.
Things to Do Around Almeria
Castillo de San Cristobal
Located on top of a large hill, Castillo de San Cristobal is a fortified structure that was designed to protect the city. Although the name suggests that it is a castle, Castillo de San Cristobal is a military building. It combines the architectural styles of both Muslim and Christian cultures, two religions that have had a strong impact on Almeria throughout history. The Castillo is the perfect place to learn more about the military history of Almeria and see some breathtaking views over the city and surrounding region.
The Alcazaba de Almeria
The Alcazaba was first constructed in 955 AD and is one of the most famous attractions in the Almeria area. When the fortress was built, Almeria was under Arabic rule, with the name Alcazaba translating to 'fortified city.' The Alcazaba is like a small city within Almeria, consisting of governors' houses, a mosque, and city squares. The Alcazaba is also home to a castle that was commissioned by monarchs Isabella of Castile and Ferdinand of Aragon. With a location atop a large hill, the Alcazaba also offers uninterrupted views over the city and the sea.
Las Ramblas
If you are looking to experience the dining, drinking, and shopping scenes of Almeria, Las Ramblas is the place to go. It is made up of four different tree-lined streets within central Almeria: Avenida de Frederico Garcia Lorca, Avenida del Mediterraneo, Paseo de Almeria, and Calle de Coches. Las Ramblas is home to many of the top restaurants, cafes, bars, and shops in the city. Each of the streets stretches toward the city's port, offering some gorgeous views of the Mediterranean as well.