Compare Cheap Flights to Rotorua, New Zealand
Heading to New Zealand's melting pot of natural and cultural attractions? Check out Webjet's latest deals and find the perfect flight for your travel dates and budget to Rotorua!
*Prices on this page are subject to change without notice, perform a search to view live pricing. Prices are inclusive of taxes and airline surcharges.
Webjet flight fees per booking:
Webjet Servicing Fee
: Domestic $10.95, AU/Pacific $18.95, International $33.95.
Booking Price Guarantee
: Domestic $8.95, AU/Pacific $10.95, International $17.95. Varying
payment fees
are included in the price breakdown on Webjet's checkout page, once your payment method has been selected.
What are the best things to do in Rotorua?
Waimangu Volcanic Valley
Waimangu Volcanic Valley is one of the handfuls of places to see geothermal activity while holidaying on flights to Rotorua. Waimangu has bubbling pools of mud, steaming ground, and is the world's youngest geothermal system. There are a couple ways to see the Waimangu Volcanic Valley in between your return flights to Rotorua – take a self-guided walking tour along walking trails or board an informative and scenic boat tour on Lake Rotomahana. The tour takes visitors past geysers, geothermal springs, and untouched natural beauty.
Te Wairoa
There's a fascinating Maori culture to take in when you book tickets to Rotorua. Get a glimpse into what life was like for Maori and European settlers living side-by-side in the 1800s. Te Wairoa was built in the 1840s. It was primarily a Maori village but also attracted Europeans due to its proximity to beautiful pink and white rock terraces. In 1886, nearby Mount Tarawera erupted and Lake Rotomahana exploded, covering Te Wairoa in a thick layer of mud. Today, visitors who book cheap flights to Rotorua can explore the excavated site to see Te Wairoa's original buildings and browse a series of exhibits.
Te Puia
Te Puia is another place to see geothermal activity while visiting the region on return flights to Rotorua. The most famous landmark in Te Puia is Pohutu Geyser. It's the largest geyser in the Southern Hemisphere and erupts about 20 times per day. Eruptions typically last a few minutes, but Pohutu has been known to erupt for days on end. Te Tohu is another geyser to see in Te Puia. While it's not quite as tall as its neighbour, it also erupts regularly, shooting seven metres into the air. Te Puia is also home to other landmarks to view while holidaying on flights to Rotorua, including examples of Maori architecture, Purapurawhetu mud pool, and a kiwi conservation centre.
When is the best time to visit Rotorua?
Due to the beautiful weather, many visitors consider summer the best time to plan flights into Rotorua Airport (ROT). Daytime temperatures average 20° to 22°C between December and February. Take advantage of outdoor attractions by booking tickets to Rotorua for the summer. Since summer sees the best weather, it's the city's high season with more people booking airfare to Rotorua than during other seasons. Crowds increase, but this is still a great time to visit. Just be sure to book your hotel room early for the best deals.
Look into cheap flights to Rotorua in spring or autumn if you're looking to avoid summer crowds but still want to spend a decent amount of time outdoors. Temperatures average a brisk 12° to 15°C, so pack a jacket and scarf to wear during your outdoor adventures. There's also a bit of rain in spring, so bring along an umbrella if you book airfare to Rotorua then.
Winter is the low season in Rotorua, so visitors can score great deals on local hotels. Consider booking flights into Rotorua Airport (ROT) between June and August if you're hoping to travel on a budget. Winter temperatures reach around 8° to 12°C with some rainfall.
What are the best restaurants and cafes in Rotorua?
The Factory Smokehouse and Grill
Factory Smokehouse and Grill strives to serve food that's both simple and delicious. It boasts a menu that's 98% gluten-free, so it's the perfect dining spot for gluten-intolerant travellers who book flights to Rotorua. As you might guess from its name, Factory Smokehouse specialises in smoked meats; however, there are some veggie options too. Their premium burgers are a menu highlight, and other options include fish and chips and pork ribs with sides.
Atticus Finch
Atticus Finch is one of the more unique spots to visit while holidaying on flights to Rotorua. It's designed as a speakeasy meets modern bistro. The eclectic vibe is accompanied by an extensive food menu, creative cocktails, and selection of craft beers. The food comes in a tapas-style that's designed to be shared. Pop into Atticus Finch while exploring the area on return flights to Rotorua to try dishes like warm spice rubbed chicken, nut mince stuffed mushrooms, and sticky garlic and chilli braised aubergine.
Ciabatta Cafe and Bakery
Start your day off right by grabbing breakfast and a coffee from Ciabatta Cafe and Bakery. The cafe specialises in a variety of freshly-baked breads. The homemade ciabatta is possibly the best bread you'll come across while holidaying on cheap flights to Rotorua, so make sure you try some if you visit the cafe. The bread is great on its own, or you could jazz it up by ordering a ciabatta sandwich. Go for options like the Smokie with smoked salmon, Lammie with slow cooked NZ lamb, or the Breakie made with bacon and eggs.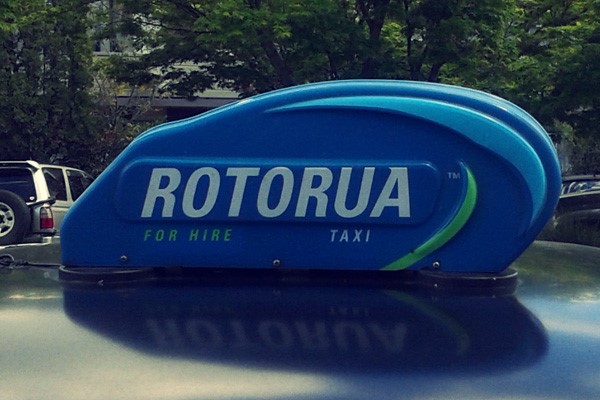 Rotorua Taxi
Want to explore the beautiful region of Rotorua, the centre of New Zealand's Maori culture and Geothermal wonders? Rotorua Taxis provide transportation to all local attractions.
Rotorua Taxis has a comprehensive fleet of taxis to suit your situation. From Business Class Cars to Environmental Cars, Vans and Total Mobility Vans. All are making use of the latest advances in technology to ensure an efficient quality service. Rotorua Taxis is proud to offer a wide range of services, from private Rotorua tours to Airport and Corporate Transfers.