Webjet's Destination Guides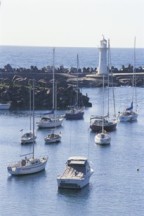 Wollongong is one of New South Wales biggest cities. It stands by
example as a fine place to springboard into the rest of the New South
Wales south coast pleasures.
Wollongong Harbour
Wollongong Harbour can make for both an intimate afternoon and a
family-oriented day and a stroll through the Botanic Gardens is hugely
enjoyable.
And it's merely a short distance to beaches at neighbouring suburbs,
including Stanwell Park, Coledale, and Sandon Point at Thirroul.
Book your next cheap airfare to Sydney, Australia with Webjet and save.