Vancouver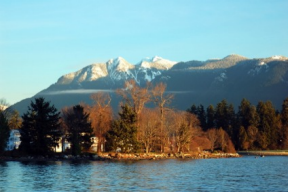 Vancouver is the largest metropolitan area in western Canada and operates as a major seaport. With its mild climate and multicultural population, it is no wonder that Vancouver is consistently voted one of the most livable cities in the world.
Search and compare flights to Vancouver, Canada with Webjet.
Vancouver Culture & Arts
Film in Vancouver
Vancouver is the largest film production centre of Canada, the third in North America after Los Angeles and New York City, earning it the nickname of Hollywood North.
Vancouver Music
Vancouver is one of the musical centres of Canada. Some musicians that hail from Vancouver include Bryan Adams, Michael Buble and Nickelback. Vancouver is also home to the Vancouver Folk Music Festival and the Vancouver International Jazz Festival, which showcase the talents of local and international muscians and bands. You'll also find live music venues across Vancouver that promote up and coming performers.
Sightseeing in Vancouver
Grouse Mountain
Grouse Mountain is a well known ski resort in Vancouver, where you can learn to ski or snowboard in the winter. Also on Grouse Mountain, is The Refuge for Endangered Wildlife, a conservation park where you can find grizzly bears and grey wolves.
Capilano Suspension Bridge
The Capilano Suspension Bridge crosses the Capilano River, 70 metres below. A 136 metre bridge in one of Vancouver's most beautiful rainforests, crossing the Capilano Suspension Bridge is definitely a must-do when you visit Vancouver. As well as the bridge, you can also gain a unique view of the park in the Treetops Adventure, a tour across elevated suspension bridges connecting one Douglas fir tree to another.
Stanley Park
Stanley Park, located in downtown Vancouver, has been voted one of the best parks in the world. Characterised by its second growth forests and many recreational facilities for pedestrians, cyclists and skaters, Stanley Park is also where you will find Beaver Lake and Lost Lagoon, home to birds including swans, geese, ducks and herons. The Vancouver Aquarium is also located in the park where you will find dolphins, beluga whales, sea lions, seals and otters.
Vancouver Lookout
Vancouver Lookout is located on top of the Harbour Centre skyscraper in Vancouver. The 360 degree viewing deck provides a great view of Vancouver from one of the tallest buildings in the city. After taking in the beautiful views of Vancouver from the observation deck, enjoy a meal inside the Top of Vancouver Revolving Restaurant for more spectacular views of the city as you dine.
Book and compare cheap flights to Vancouver for your next holiday with Webjet.
Webjet's Destination Guides