Seattle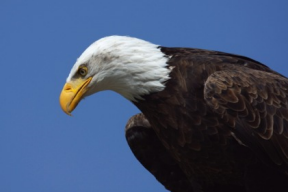 Seattle is named after Chief Sealth, the leader of the Suquamish and Duwamish Native American tribes of Washington. Seattle has the largest population of any city in the northwestern US and is also recognised as being the most educated city in the US, with a majority of residents holding a bachelor's degree. Located on the coast of the Pacific Ocean, Seattle is also known as The Emerald City.
Seattle's Coffee Culture
Seattle is well known for it's coffee culture. The birthplace of the first Starbucks in Pike Place Market and home to many independent cafes, it is no wonder that Seattleites, Seattle locals, are heavy consumers of coffee. A unique way to experience Seattle and its best coffee is to go on a guided Coffee Crawl. Not only do you get to sample Seattle's best coffee from its best cafes but you also get to know more about Seattle's history, local trivia and architecture.
Seattle & Music
Seattle has become synonymous with music in popular culture. Most famously, Seattle is known as the birthplace of grunge music, with Seattle bands such as Nirvana, Pearl Jam, Soundgarden and Alice In Chains all gaining notoriety in the 1990s. As well as grunge bands, Seattle was also home to Jimi Hendrix and Quincy Jones during their childhood years.
Seattle Music Festivals
Seattle continues its support of local musicians and artists with popular music and arts festivals including Bumbershoot and Northwest Folklife. As well as hosting international bands and musicians, Bumbershoot also continues to foster regional bands, providing them with a platform to reach a wider audience. Northwest Folklife is a free festival held every Memorial Day weekend that features traditional folk and ethnic music, arts and crafts. The Northwest Folklife Festival is a great day out for families as well, with grounds perfect for picnic lunches.
What to See & Do in Seattle
Space Needle
The Space Needle is one of Seattle's most well known landmarks. Standing at 184 metres tall, Space Needle is one of Seattle's biggest tourist attractions. Ride the elevators to the top of Space Needle in under 45 seconds and enjoy the amazing views over Seattle from the 360 degree observation deck. If you can peel yourself away from the views on the deck, head inside to the SkyCity Restaurant, a spinning restaurant that also provides a 360 degree view over Seattle. Before you leave pick up some unique gifts from the SpaceBase store at the bottom of Space Needle to complete your trip!
Lake View Cemetery
For something a bit more morbid, how about heading to Lake View Cemetery in Seattle? Named after the cemetery's view of Lake Washington, Lake View Cemetery is where you can visit the graves of Bruce Lee, Brandon Lee and Princess Angeline, the daughter of Chief Sealth.
Hammering Man
Hammering Man is a kinetic sculpture designed by Jonathan Borofsky. Hammering Man is a part of a collection of Hammering Man sculptures installed around the world that brings audiences' attention towards workers of all kinds in their city. The Hammering Man in Seattle is located in front of the Seattle Art Museum standing 14.6 metres tall and made of 26,000 pounds of metal, this artwork is hard to miss.
Book your next Seattle holiday with cheap flights at Webjet today!
Webjet's Destination Guides