San Diego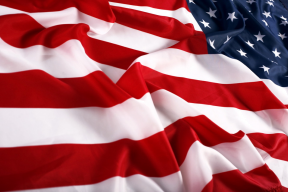 San Diego, named after Saint Didacus, is known as America's finest city, and once you enjoy San Diego's 70 miles of pristine beaches in idyllic weather, you wouldn't disagree.
San Diego Arts & Culture
The heart of San Diego's arts and culture is located in Balboa Park.
Balboa Park's Museums & Theatres
Balboa Park is where most of San Diego's most beautiful and famous museums and theatres are located. Visit Balboa Park's many museums and you will learn something different everywhere you go. You can marvel at the artworks in the San Diego Museum of Art, explore the science of anthropology at the San Diego Museum of Man or try skateboarding with Tony Hawk in the interactive displays at the San Diego Hall of Champion Sports Museum.
Enjoy the Outdoors in Balboa Park
In Balboa Park, you can also visit the various gardens all with different themes, from the Botanical Garden to the Japanese Friendship Garden. For travellers who love the outdoors, there are even hiking and biking trails through the majestic Florida Canyon.
Dining in San Diego
San Diego is experiencing a boom in the culinary arts. Talented new chefs compete with restaurants run by world renown chefs, which makes dining out in any of San Diego's 6,400 eating establishments an exciting experience.
Fine Dining in San Diego
For fine French cuisine in San Diego you cannot go past El Bizcocho and the Pamplemousse Grille, two restaurants that always win rave reviews from critics and diners alike. Jack's La Jolla is one of California's most unique dining establishments, with three restaurants and four bars under one roof, ranging from casual to fine dining but all serving amazing dishes and drinks. For contemporary Californian cuisine, stop by George's on the Cove, voted the most popular restaurant in San Diego by Zagat's.
More to Do and See in San Diego
San Diego Zoo
San Diego Zoo is home to more than 4,000 animals. Take a tour of the zoo on a guided tour bus or get a bird's eye view inside Skyfari, the zoo's overhead gondola lift. At the San Diego Zoo, you'll see a collection of exotic animals from elephants, monkeys, polar bears and even pandas.
San Diego Wild Animal Park
San Diego Wild Animal Park is one of the largest tourist attractions in California. It's home to 3,000 eild and endangered animals from across the world. The San Diego Wild Animal Park is world famous for its open-range enclosures where trams take visitors on tours of various habitats representing various areas of Asia and Africa. Just some of the animals you'll see include gorillas, giraffes, elephants, rhinos and lions.
SeaWorld San Diego
San Diego's SeaWorld was the first SeaWorld to open in the US. The biggest attraction at SeaWorld are the Shamu shows, which feature the park's Orcas, from rock concerts to fireworks shows. As well as Orcas, you can also visit dolphins, whales, sea lions, sharks, penguins, polar bears, alligators and more to keep you occupied for hours!
Legoland California
Legoland is an amusement park based on the famous Lego blocks. Legoland California is the only one outside of Europe and attracts over a million visitors per year. A perfect outing with the kids, or kids at heart, Legoland has water rides, roller coasters and more, based around themes including dinosaurs, medieval knights and pirates. Before you leave, buy some Lego at the gift shop and recreate some Lego fun at home!
Book cheap flights to San Diego at Webjet today!
Webjet's Destination Guides