Webjet's Destination Guides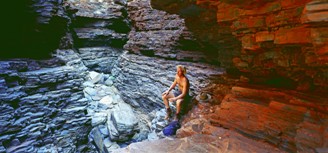 Active provincial city
Located in the Pilbara region of Western Australia, Port Hedland is an active provincial city of about 15,000 people.
The area's original inhabitants are the Karriyarra people. They call the region Marapikurrinya, which means 'hand shaped formation of the tidal creeks coming off the natural harbour'.
Port Hedland is a beautiful town, with a relaxed and open lifestyle.
Aquatic activities
Its location on the ocean provides for a variety of aquatic leisure activities including superb fishing.
Whales and flatback turtles
Whales and nesting flatback turtles can be seen in season. Millstream and Karijini National Parks are within easy driving distance, while Broome and the Kimberley are also within reach.
Compare and book cheap flights to Perth, Australia with Webjet and save.