Webjet's Destination Guides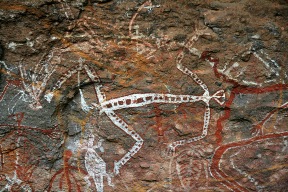 Wadlata Outback Interpretive Centre
Journey into our big back yard without even leaving the bitumen at Port Augusta's Wadlata Outback Interpretive Centre, where fun displays cover everything from Aboriginal Dreaming and European settlement to geology and mining.
Don't leave town before visiting the Australian Arid Lands Botanic Garden and taking an Augusta Water Cruise to follow in the wake of Matthew Flinders, the first European to see Upper Spencer Gulf on his epic 1802 voyage.
Pichi Richi railway
Ride the Pichi Richi Railway between Port Augusta and Quorn, relaxing in timber-body carriages up to 115-years old as you pass some of the prettiest scenery in the Central Flinders Ranges. A dedicated band of volunteers breathed new life into the abandoned railway in 1973, and now also run guided tours of the workshop in Quorn.
Compare and save on flights to Adelaide, Australia. Book airfares, accommodation and car hire from Webjet.