Webjet's Destination Guides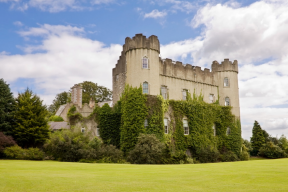 Dublin is the capital and the largest city in the Republic of Ireland. Dublin and its greater region, accounts for more than a quarter of Ireland's total population. Dublin is a perfect tourist destination, with plenty of local attraction including; the stunning St. Patrick's Cathedral. Being a relatively small city, visitors can easily walk to most destinations around the city. The currency used in Dublin is the Euro, widely used when travelling across Europe.
Best Time to Visit Dublin
The Tourist season in Dublin usually peaks between July and August. If you are travelling around Europe it's worth considering to visit Dublin later September to escape the extreme heat of summer in other parts of Europe or early spring, Hotels and accommodation in Dublin are likely to be cheaper and less crowded during these times. Visitors to Dublin can expect an average of 10 degrees Celsius throughout the year. Unlike the reputation for rain in other parts of Ireland, Dublin experiences on average less rain than London.

Dublin Temple Bar Area
The Temple Bar area is well known as the centre of Nightlife in Dublin. The area lies on the banks of the River Liffey in the centre of Dublin. Temple Bar is popular with tourists for is lively nightlife and well has preserved history with well preserved buildings and narrow cobbled stone streets.
St. Patrick's Cathedral of Dublin
St. Patrick's Cathedral is a historic landmark in the centre of Dublin. Tourists each year for faith or general interest come to awe at this beautiful structure. St. Patrick's Cathedral stands as it was, when the cathedral was built in 1220. A church was built on the same site as early as 1191. This is a significant place, both holy and historic for the people of Ireland. The Cathedral welcomes all people but is still used primarily as a place of worship.
The Kilmainham Gaol in Dublin
The Kilmainham Gaol is now a museum. The Gaol is located in Kilmainham in Dublin and was in service for 140 years until is closed as a prison in 1924. It was reopened in the 1980s after extensive refurbishment. During operation it housed men women and children and over time many of the gaols adult prisoners were deported to Australia. The gaol is a popular attraction for Australian and New Zealand tourists visiting Dublin.
Book cheap flights to Dublin on leading airlines at Webjet!