Webjet's Destination Guides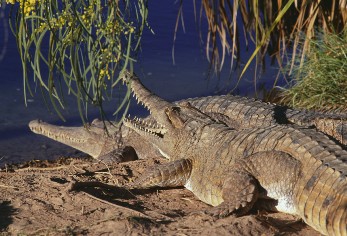 Darwin, the Northern Territory's vibrant capital city, enjoys a relaxed tropical lifestyle. This multicultural destination is closer to Jakarta than it is to Canberra, and is strongly influenced by its Asian neighbours.
Famous Mindil Beach markets
Try a delicious jackfruit curry, sip a fresh mango smoothie, or sample some crocodile jerky at one of Darwin's bustling weekend markets. Regular markets are located throughout the city, but the Mindil Beach Sunset Markets are perhaps the best known.
There are performances of local music, stalls selling local handicrafts, and an irresistible mix of international flavours set against the backdrop of a spectacular Northern Territory sunset. Local restaurants also offer delicious cuisine - sit back and enjoy favourites, like mud crab and barramundi.
Fishing for barramundi
Fishing for 'barra' is a fantastic way to get acquainted with Darwin Harbour. Alternatively, board a sunset cruise and drift by the scenic foreshore.
Museums and galleries
There are many attractions within easy reach. Browse the Museum and Art Gallery of the Northern Territory, where you can explore the effects of Cyclone Tracy or view Sweetheart the crocodile, hand-feed barramundi at Aquascene in Doctors Gully, see hundreds of crocodiles at Crocodylus Park, or stroll along the historic city walk to see many of Darwin's historically significant sites.
Kakadu National Park - World Heritage-listed
Darwin is a great base from which to explore the surrounding region, as well as World Heritage-listed Kakadu National Park, which is located 250 kilometres from Darwin.
Book cheap airfares to Darwin, add a hotel and car and save at Webjet.