Webjet's Destination Guides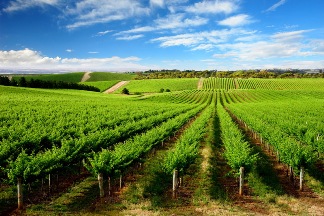 The Clare Valley is just an hour and a half north of Adelaide, but you might as well be a world away.
With a rich cultural tapestry dating back 160 years and more than 35 cellar doors, the region is perfect for immersing yourself in the finer things in life.
It's famed for its wineries, restaurants and country pubs. Settle into a bed and breakfast within one of the valley's historic villages, where you'll relish the bucolic vistas and the charm of this engaging region.
Sevenhill Cellars
See where it all began at Jesuit's Sevenhill Cellars, founded in 1851 to produce sacramental wine and still distributing to churches across Australia and Asia.
Explore the Clare Valley's oldest winery and visit the magnificent St Aloysius Church and crypt before tasting award-winning wines at the cellar door. If you're lucky, the charming Brother John May SJ might lead your tour.
Burra's mine of Information
Explore one of Australia's most beautifully preserved towns on Burra's Heritage Passport Trail. Armed with a guidebook and your own key, you'll drive past 65 fascinating sites and learn why Burra was once South Australia's copper central. The 11 kilometre route includes Redruth Gaol, and Monster Mine.
Compare and save on flights to Adelaide, Australia. Book airfares, accommodation and car hire from Webjet.