Webjet's Destination Guides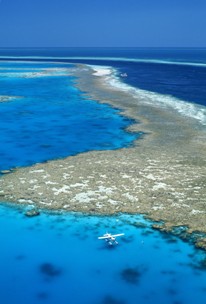 Cairns is the heart of Tropical North Queensland.
Rainforests and Coral Sea
This popular location is framed by the spectacular twin backdrops of rainforest mountain ranges and the sparkling Coral Sea.
It is a fun-loving city, and is an ideal base to explore the wider Tropical North Queensland region with front door access to World Heritage listed Great Barrier Reef, and amazing rainforest and outback sights.
Modern tropical city
All the attributes of a world class modern city are to be found in Cairns: International air access, rail systems, high-standard accommodation facilities, an art gallery, botanic gardens, university, a casino and a convention centre. Modern buildings grace the cityscape with a mixture of architectural designs including the Reef Hotel Casino, Cairns International Hotel and the Cairns Convention Centre.
Cairns Esplanade
A focal point for the city is the Cairns Esplanade. Almost two kilometres of landscaped parkland fringes a busy thoroughfare and restaurant strip on one side, and a natural harbour inlet on the other.
Each year, thousands of visitors flock to the Esplanade to relax on the grass, eat at sidewalk cafes, meet new people, to walk under the trees, and to watch the many bird species which come to feed on the tidal zone.
Cairns International Airport
The Cairns International Airport is located only several minutes drive north of the city centre. The city itself is where much of the accommodation is situated close to international standard, restaurants, boutique shopping, modern art galleries and evening entertainment.
Compare and save on flights to Cairns Australia. Book airfares, accommodation and car hire from Webjet.