Buenos Aires Travel Guide
Buenos Aires is one of the most popular destinations in South America. With delicious food, a thriving young local culture, it's no wonder Argentina's capital city was voted as the one of the top most desirable cities to visit by Travel + Leisure Magazine.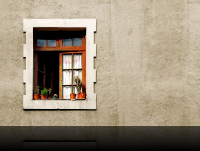 Buenos Aires Weather
The best times to visit Buenos Aires are during spring (September to December) and autumn (April to June), when mild weather makes it ideal to explore all that Buenos Aires has to offer.
Buenos Aires Culture
Buenos Aires has strongly been influenced by European culture, and has often been dubbed the Paris of South America. The many Parisian cafes, local fashion designers, and great food and wine throughout Buenos Aires help the city live up to its title.
Buenos Aires has a relaxed cosmopolitan lifestyle and English is widely spoken, which contributes to the city's popularity amongst international travellers.
Buenos Aires Attractions
San Telmo
San Telmo is the oldest neighbourhood in Buenos Aires. The colonial buildings lining the cobblestone streets create a great backdrop to the numerous artists and dancers that entertain the crowds. San Telmo is home to some of the best antiques and museums in Buenos Aires all easily accessible from the main square, Plaza Dorrego.
For those who love to dance, or want to give it a try, there are many opportunities to learn tango from the locals in San Telmo, with tango lessons for tourists a regularly organised activity in the area.
Cafe Tortoni
Cafe Tortoni is located at 825 Avenida de Mayo in Buenos Aires. A Parisian style cafe, the Cafe Tortoni has long been a meeting place for intellectuals and creatives in Buenos Aires since 1880. Visit the Cafe Tortoni today and you'll see local musicians, dancers, poets and authors presenting their works on stage.
Museo Evita
Museo Evita is a museum dedicated to the life of Maria Eva Duarte de Peron, the famed wife of President Peron. Another popular tourist destination is the final resting place of Evita, located at the Duarte family tomb in La Recoleta Cemetery in Buenos Aires.
Buenos Aires Markets
Buenos Aires is famous for its outdoor markets that also offer visitors great entertainment through music and tango dancers. Some of the popular outdoor markets in Buenos Aires include:
Feria de Plaza Francia - A weekend market in front of the Recoleta Cemetery offers souvenirs, arts and crafts and local street food.
Plaza Serrano Fair - A weekend market with a distinctive bohemian feel, where you can find young local designers selling their wares.
La Boca Fair - Open daily, this market caters predominantly to tourists and if you want souvenirs, this is where you want to be.
Feria de Madres de Plaza de Mayo - Open Friday to Sunday, this market is best for its books and antiques.
Cabildo Patio Feria - On Thursday and Friday you'll find local arts and crafts, jewellery and pottery on sale behind the Cabildo.
Find and compare cheap flights to Argentina at Webjet!
Webjet's Destination Guides