Webjet's Destination Guides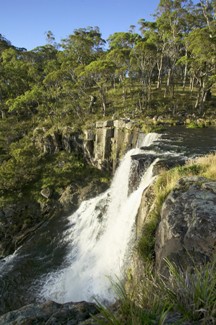 Armidale is midway between Sydney and Brisbane on the New England Highway, located high on the northern tablelands of New South Wales.
Explore the New England region
Armidale is a great spot from which to explore the New England region - an area that provides true country service and hospitality all year round.
Parks and gardens
The town has delightful tree-lined streets and expansive parks and gardens. The town is truly a sight to behold when its deciduous trees take on a myriad of autumnal colours, or when the gardens are flowering in spring.
In the country surrounding Armidale the rough beauty of rugged gorge country awaits, with gorgeous waterfalls complemented by amazing wilderness areas along the Great Dividing Range.
To the east of Armidale, Oxley Wild Rivers, Cathedral Rock and New England National Parks offer inspiring scenery and a wide selection of outdoor activities.
Free heritage tour
Take a free guided heritage tour of Armidale, which is offered daily from the town's visitors centre, if you want to become familiar with the area's European history.
Armidale has an abundance of fine heritage buildings, cathedrals and grand pastoral homesteads to view at your leisure.
Local art and culture
Armidale is home to the University of New England, and as such has a young vibrancy and sophistication. The town also celebrates arts and culture, with plenty of museums. The New England Regional Art Museum permanently houses the Hinton and Coventry Collections.
Book your next cheap airfare to Sydney, Australia with Webjet and save.