Australian Capital Territory (ACT)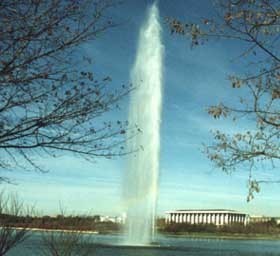 The Australian Capital Territory (ACT) was established in 1911 to create a capital for the newly federated country of Australia. Some 2330 square kilometres (900 square miles) was set aside, 53 per cent of which today remains nature park or reserve.
Canberra
Canberra, the urban centre of the ACT, is a modern city of 320,000 people with stylish restaurants, bars, boutique shopping and a calendar of events and festivals.
Surrounding rural areas and stretches of natural bushland are home to charming townships such as Tharwa and Hall, award-winning wineries, and nature parks.
Tidbinbilla Nature Reserve
Just 45 minutes drive from the city is Tidbinbilla Nature Reserve offers walking trails, Australian animals in their natural habitat, delightful wildflowers during spring and rich Indigenous and pioneer heritage.
Namadgi National Park
Namadgi National Park, also 45 minutes drive from the city at the northern end of the Australian Alps, has numerous marked trails, and you can enjoy spectacular wildflowers in spring. The Indigenous rock art and Aboriginal shelters are easily accessible. Camping is possible with fishing and horse riding permitted in designated areas
Compare and book cheap flights, accommodation and car hire in Canberra at Webjet.