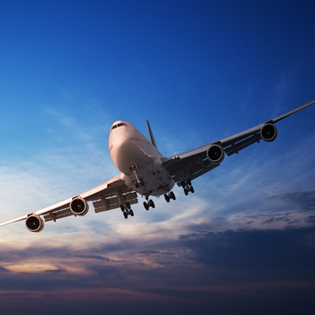 Holidaying in New South Wales, Australia? Compare flights to Sydney, Byron Bay and more with Webjet NZ
Whether you're booking well in advance or hoping to snap up a last minute fare, Webjet's travel tools allow you compare a huge range of flights to New South Wales including Sydney, Byron Bay, Newcastle and more.
Sydney Kingsford Smith International & Domestic Airport is one of the best hubs for accessing New South Wales' many holiday destinations whether you're staying in the capital, heading to other spots like the Blue Mountains or the Hunter Valley, or connecting to another spot in Australia.
Undoubtedly one of Australia's best connected travel hubs, enjoy a huge availability of flights to Sydney and access to plenty of other spots in New South Wales travelling from the state's harbour city capital.
As one of the country's most populous and diverse cities, a trip to Sydney can provide an array of travel experiences whether your interests lie in dining, entertainment, culture, nature walks or simply soaking up views of the million-dollar Sydney Harbour. Visit buzzing Sydney today and start your Australian holiday from one of the world's most famous cities.
Book your flights to Byron Bay and connect to the popular holiday spot which rests on Australia's most easterly point. With regular services offered by airlines including Air New Zealand, Jetstar and Virgin Australia, find a cheap flight to Byron Bay which matches your travel dates and book early to save.
Considered one of the many jewels in the crown of Australia's east coast, Byron Bay boasts an array of beautiful beaches, bustling markets and fantastic adventure sports outings to dive into, while also being only a stone's throw from the many regions of Queensland and northern NSW.
Book with Webjet.co.nz
Enjoy safe and secure transactions and receive instant confirmation with every booking you make with Webjet. Our New Zealand site is dedicated to our New Zealand customers, sourcing you the best deals since 2004.
If you need to alter your booking at any time, booking changes are available online with Webjet 24/7. There are no extra fees for changes and cancellations made with Webjet online. For any other enquiries, please contact support.
Cheap Flights on Webjet
Webjet Top Airlines