Hiring a Car in Caroline Springs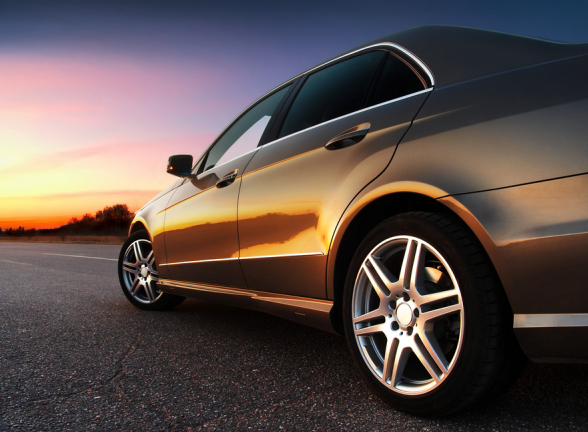 Starting to plan a trip to Melbourne? Experience another side to the region by exploring all of the attractions that can be found outside of the city. From the Melbourne suburb of Caroline Springs, you'll have easy access to some of Victoria's most iconic spots, including Great Ocean Road and the Grampians. Public transport in these areas can be hard to come by, so renting a car and planning a mini road trip is the way to do it. See the region like a local without the pressure of following the strict schedules of public transport or tour operators. Webjet compares rental car deals from the top hire companies to help you find the best deal and car for your needs. Rent a car in Caroline Springs, Melbourne with Webjet, and start planning your exciting road trip around Victoria.
Things to know before hiring a car in Caroline Springs
In order to rent a car in Caroline Springs, you must be at least 21 years old and hold a full driving license. Drivers younger than 25 may also be required to pay a young driver fee along with their rental car costs. Travelling from abroad, you can rent a car with an international license as long as it is in English. If your license is in a different language, you must obtain an international driving permit to drive in Australia. These can easily be purchased online at a small cost. While driving, make sure to have both your international driving permit and your original license with you.
It is a must to have car insurance while driving in Australia. Some travel insurance companies include rental car insurance in their plans, so you may already be covered. If not, you can purchase insurance along with the rental car. Rental car companies offer several insurance options to choose from, which range in both price and level of coverage.
If you will be driving in rural areas of Victoria, it's important to be cautious of animals you may see while driving. It is common to spot kangaroos, wallabies, and wombats near the roads. They can be known to enter the road without warning, so when you see an animal, slow down and pass it with caution. In addition to hurting the animal, hitting one could also injure you or damage the car. You will most commonly spot animals by the roadside at sunset and at night, so try to do most of your rural driving during the day if possible.
If you will be passing through central Melbourne in your rental car, it's important to understnad how to perform a hook turn. This traffic maneuver is unique to Melbourne and can be daunting the first time you do it. If you are approaching an intersection where you hope to turn right, check for a hook turn sign. If you see one, get into the left lane. Once the light turns green, pull into the intersection and stop in front of the row of traffic to your left. Once the light turns green over the road on your right side, carefully make your right turn. Once you have performed a hook turn a couple of times, you will quickly get the hang of it.
What to do when hiring a car in Caroline Springs
The Great Ocean Road
Head southwest from Caroline Springs, and within about an hour, you'll be at the start of the Great Ocean Road. This coastal drives stretches for 243 kilometres (150 miles) and is one of the most iconic drives in Australia. While making your way along the Great Ocean Road, there are impressive beaches, views of the Pacific, and national parks. You can even spot some wild koalas in the eucalyptus trees that line portions of the drive. While visiting the Great Ocean Road, some of the must-see spots include Bells Beach in Torquay, Anglesea, Lorne, Apollo Bay, Cape Otway, the Twelve Apostles, and Loch Ard Gorge. While the drive can be done in a day, plan to spend two or three days driving along Great Ocean Road in order to see everything without feeling rushed.
The Grampians
The Grampians are a mountain range and national park that can be reached from Caroline Springs in about two and a half hours. The Grampians are home to some incredible hikes, expansive views, wildlife, and waterfalls. While visiting the Grampians, some of the most popular spots are the Boroka Lookout, the Pinnacle hike and lookout, the Balconies, MacKenzie Falls, and the Ngamadjidj Aboriginal Art Shelter. After spending the day experiencing nature, the Grampians also have a variety of wineries and restaurants to enjoy. If you have a couple of days to explore country Victoria, the Grampians are a perfect place to go.
The Mornington Peninsula
The Mornington Peninsula is located a short distance southeast of Melbourne, but offers a completely different experience than the city. It's a scenic and quiet area that is teeming with beaches, hikes, wineries, and restaurants. Some of the most popular spots to visit on the Mornington Peninsula include Sorrento Back Beach, London Bridge, Mills Beach, the Bay of Islands, and the famous Peninsula Hot Springs. The Peninsula is also a great place for some wine or craft beer tasting at the variety of wineries and the Mornington Peninsula Brewery. If you love animals, head to Highfield to see a colony of kangaroos or to the Briars to spot koalas in the eucalyptus trees.