Hiring a car in Hendra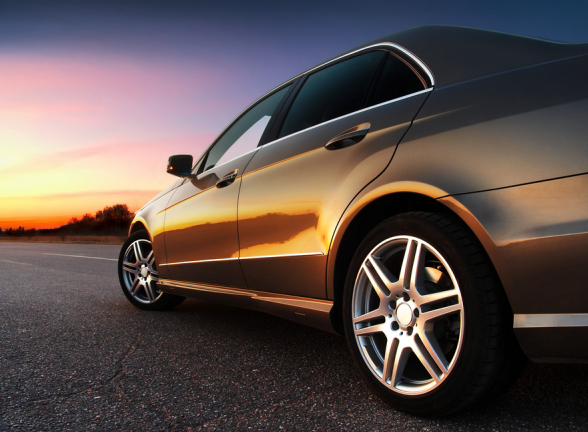 When you plan a trip to Brisbane, the options on what you can see are endless. There's lots to see within the city centre, then once you venture outside the city, there are rainforests, beaches, national parks, and more natural beauty than you could imagine. While central Brisbane is amazing, a trip to the city isn't complete without exploring some more of nearby Queensland. Outside the city, public transport can be unreliable, so the best way to see the region is by car. Plan a road trip in order to have the freedom to explore Queensland on your terms. Rather than relying on public transport or a tour operator, take control of your adventure by reserving a cheap car rental in Hendra, Brisbane. When you rent a car in Hendra, you can experience a completely different side to the Brisbane region and see how incredible Queensland is.
Things to know before hiring a car in Hendra
In order to rent a car in Australia, drivers must hold a full driving license and be at least 21 years old. Drivers younger than 25 may also incur an additional young driver fee. If you are visiting from abroad, you can use your driving license if it is in English. If your license is in a different language, you will need to obtain an international driving permit to rent a car in Australia. These can be applied for online and must be carried alongside your original license while you are driving.
Car insurance is a must while renting a car in Australia. You may already have rental car insurance through your travel insurance plan, so check that before purchasing additional coverage. If you are not insured, you can purchase it along with the rental car. Most rental car companies offer a variety of insurance options to pick from that vary in price and the level of coverage.
While driving in rural parts of Queensland, you may spot some wild animals by the road. Kangaroos and wallabies are common. If you spot one near the road, slow down and pass it with caution as animals can hop into the road without warning. Hitting an animal would not only hurt the animal, but it could also injure you and damage the rental car. You will most often see these animals by the road at sunset and during the night, so be extra careful if driving in the dark.
Before renting your car, research the places you would like to see. Some of the most iconic spots to visit in national parks or the rainforest are located down unsealed dirt roads. These roads can only be accessed by 4x4 cars. If some of the places you are keen to visit are located down unsealed roads, it may be worth paying a bit extra to rent a 4x4 so you won't miss out.
What to do when hiring a car in Hendra
North Stradbroke Island
North Stradbroke Island is a favourite destination amongst both locals and visitors. The island is located just off the coast of Queensland. It can be reached in about two and a half hours from Hendra, including a drive-on ferry. Once you've reached North Stradbroke Island, there is so much natural beauty to explore. The island is particularly known for its contrasting brown and blue lakes. Across the island, you can take advantage of some scenic hiking trails as well as some impressive snorkelling and diving. North Stradbroke Island is also teeming with native animals, including kangaroos, koalas, and humpback whales, which can be seen in the ocean between May and November.
The Sunshine Coast
For a change of pace from busy Brisbane, head an hour north to the idyllic Sunshine Coast. It has a laid-back atmosphere, expansive beaches, and some incredible surfing. The most popular town to visit in the Sunshine Coast is Noosa, which is home to some great beaches and the scenic Noosa National Park. For a more secluded vibe, head to Alexandra Headland, which is a great place to surf and lounge on the beach. While the Sunshine Coast is particularly known for its beaches, there is so much to see within the Hinterland as well, such as the stunning Glass House Mountains. If you enjoy learning about animals and Australian wildlife, you can also pay a visit to the Australia Zoo. The zoo is home to a wide variety of animals from around the world and was made famous by Crocodile Hunter Steve Irwin.
Springbrook National Park and Lamington National Park
South of Brisbane, you'll find the glitz and glamour of the Gold Coast. Located in the Gold Coast's Hinterland, you can visit the neighbouring Springbrook and Lamington National Parks. Throughout the parks, you can experience Queensland rainforests up close with a range of hiking trails and viewpoints. The most famous feature of these parks is the Natural Bridge. This is an interesting rock formation that is the hybrid between a cave and a waterfall. If you visit at night, you can even view the colony of glow-worms that calls the Natural Bridge home. If you're feeling adventurous, you could also see the rainforest from above by strolling along O'Reilly's Treetop Walk.