Hiring a car in Redwood Park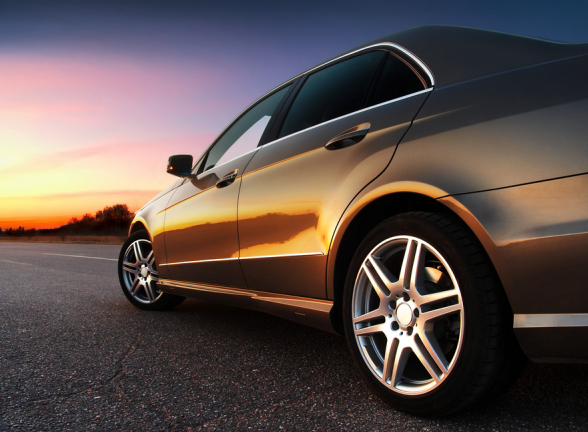 Visiting Adelaide for your next holiday? Consider renting a car in order to explore the area without missing out on anything you want to see. Once you leave Adelaide's inner suburbs, public transport can become unreliable or even nonexistant in certain areas. While the city is exciting and offers so much to do, many of Adelaide's top sights are only accessible by car. Within easy reach of the city, you can drive through South Australia's iconic wine regions, experience nearby Kangaroo Island, head into Outback SA, or visit the coastline. The suburb of Redwood Park is a great spot to start off your road trip due to its proximity to places such as the Barossa Valley and Adelaide Hills. Use Webjet to rent a car in Redwood Park and plan your journey around South Australia.
Things to know before hiring a car in Redwood Park
If you are hoping to hire a rental car on your upcoming trip to Adelaide, you must be at least 21 years old and have a full driving license. Drivers younger than 25 may also incur a young driver fee in addition to the cost of the rental car. It is possible to rent a car in Australia with an international driving license if it is in English. If your license is in a different language, you will need to obtain an international driving permit online. While driving, be sure to keep both the international driving permit and your original license with you.
While driving in Australia, car insurance is a must. Check with your travel insurance plan to see if you are already covered for rental car insurance. If not, insurance can be purchased alongside the rental car. Most rental car companies offer insurance options in a range of prices and coverage levels.
When you are driving in rural areas, there are a couple of things to be aware of. First, you can commonly see kangaroos and wallabies outside of Adelaide. When you see an animal, be cautious as they can hop into the road without warning. Hitting an animal will not only hurt it, but it could also injure you or damage the car. You will most commonly see these animals at sunset and at night, so try to do most of your rural driving during the day if possible.
When driving into Outback SA, it's also important to be aware of road trains. These long trucks are common on the Stuart Highway between Port Augusta, SA and Darwin. It's common to see road trains that are more than 50 metres long. If you would like to overtake a road train, wait until you are on a straight road and can see far ahead of you. Then make sure you can't see any cars coming the opposite direction. Note that overtaking a road train can take between 30 and 60 seconds, so be sure you have plenty of empty road ahead of you to do so.
What to do when hiring a car in Redwood Park
The Barossa Valley
Outside of Adelaide, you'll find some of the most famous wineries in Australia. Many of them are located within the Barossa Valley, which you can reach in about 40 minutes from Redwood Park. The Barossa Valley is home to more than 150 vineyards, many of which open their cellar doors for wine tastings. You can try a variety of wines in the Barossa Valley, but their main specialty is red wine – Shiraz in particular. Some of the most popular vineyards to visit include Rockford, Seppeltsfield, Jacob's Creek, and Pindarie Wines. Many of the vineyards also include gorgeous views of the region, which you can enjoy while sipping your wine.
Kangaroo Island
Kangaroo Island is a popular side-trip for visitors to Adelaide. The island is located off the coast of South Australia and can be reached via a drive-on ferry. Across Kangaroo Island, there are several nature reserves, where you can see beautfiful landscapes as well as some native Australian animals. Animals you can commonly spot on Kangaroo Island include kangaroos, koalas, sea lions, and a variety of birds. There are an abundance of activities available to keep you entertained on Kangaroo Island, including hiking trails, water activities, and cellar doors where you can enjoy local wines. Another must-see on Kangaroo Island is the unique rock formation called Remarkable Rocks.
Victor Harbor and Port Elliot
The neighbouring towns of Victor Harbor and Port Elliot are about 100 kilometres (60 miles) south of Redwood Park. They are old-fashioned Victorian towns that will have you feeling like you took a step back in time. One of the most iconic features of the area are the trolleys that are pulled by Clydesdale horses, just like they were in the Victorian era. Victor Harbor and Port Elliot are also known for their unbelievable coastline views, most notably Horseshoe Bay.